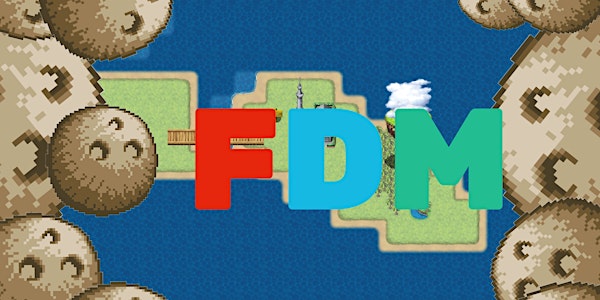 Fundamentals Don't Matter NFT Game DAO meetup
Come to the first $FDM event ever, learn about the game, the dao, the token in a friendly outside setting.
When and where
Location
Barracuda Taphouse & Grill 3035 Fuller Street Miami, FL 33133
About this event
FUNDAMENTALS DONT MATTER ($FDM)
A new metaverse gaming experience where 🥥 NFTs are the playing characters and the DAO decides the game's direction.
GAME OVERVIEW
Team up with other Fundamentals Don't Matter NFT holders or venture out alone to try and take over the universe in this NFT based multiverse RPG where the players truly define the game's direction by participating it it's DAO, and the setting is a tongue in cheek parody of our society filled with coconuts. Join together, own land, build improvements, venture forth on to attacks and pillage your neighbors (err enemies), or team up with them to take on The Others who's will is to subjugate you.
THE NFTS
FDM will be releasing NFTs in series. This approach will allow us to grow the community while testing out various approaches to DAO based game development. In game character is a NFT.
We are now working on Limited Edition Series 0, a collection of 1001 hand crafted playable characters. This is the only series that will be completely hand crafted as the majority of future NFT playable characters will be procedurally generated.
Items, goods, housing, etc… in FDM are also NFTs, some like potions for example are burnable, while others like a Whale mount, are not.
THE TOKEN
$FDMs act as the in game currency of Fundamentals Don't Matter. FDM's total supply is equal to Ether's rebalances systematically. If the global supply to Eth goes up, so does the supply of FDM, if it goes down so does FMD. You'll be able to get FDM from Uniswap soon. $FDM is also used to participate in the project's DAO.
Follow us on twitter, and join discord or telegram for updates and to talk to other FDM'ers