Description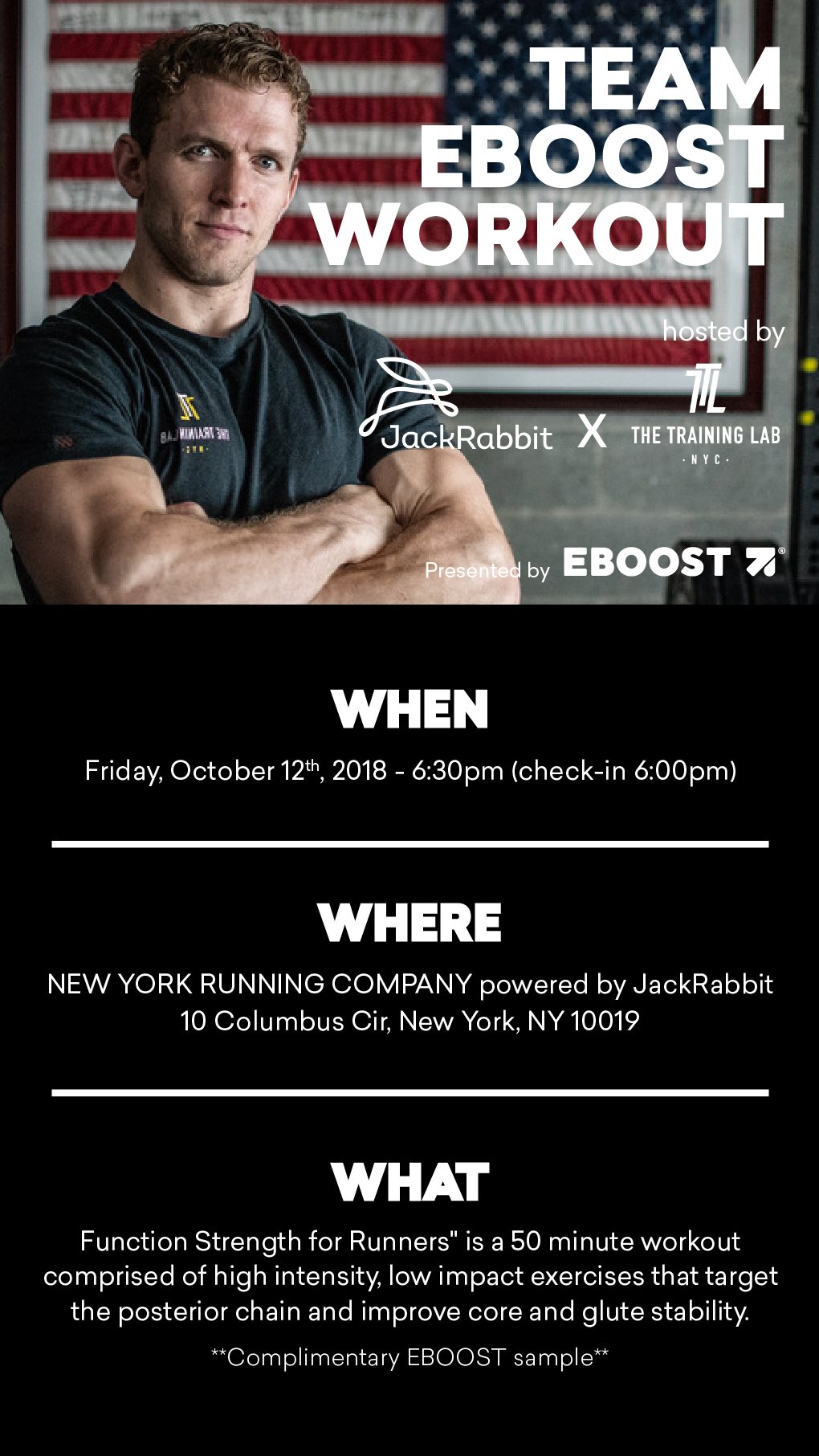 WHEN

Friday October 12, 2018 / 6:30pm-7:30pm
---
WHAT
"Function Strength for Runners" is a 50 minute workout comprised of high intensity, low impact exercises that target the posterior chain and improve core and glute stability.
Class will meet at New York Running Company and will be led into Central Park for the workout. Special class brought to you by The Training Lab https://traininglabnyc.com/
---
CHECK-IN: Begins at 6:15pm at New York Running Company powered by JackRabbit
Complimentary EBOOST samples served to support endurance and keep you focused & hydrated, naturally.