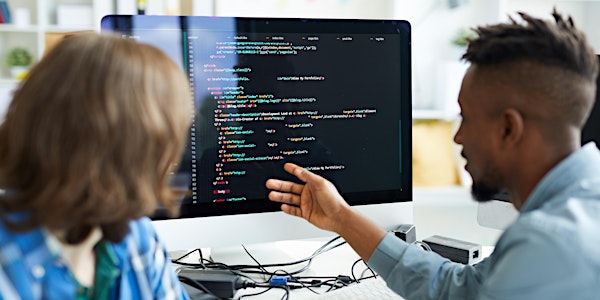 Fullstack Coding Bootcamp Online Info Session
Thinking about applying to the Software Engineering Immersive at Fullstack Academy or Grace Hopper Program? We're here to answer questions!
About this event
To protect the health of our students and employees during the global outbreak of coronavirus, this and all courses have moved online. You will receive more information about online instruction after signing up. To read more about Fullstack's response to coronavirus, read the blog post.
Calling all tech and web enthusiasts! Are you interested in learning how to code, especially in JavaScript? Do you want to take your skills and knowledge to the next level? Have you tried learning to code on your own, but feel you need more content and structure?
In this live webinar we'll be here to answer any questions you might have about the program.
We'll discuss:
• Why we teach JavaScript
• How to get started on the Road to Code
• What you'll get out of the Fullstack Experience
We look forward to meeting you!