Multiple Dates
Full Life Ahead: a "Pathways to the Future" virtual session
This is the third session of the 2020-2021 Pathways to the Future virtual series. Participants will access this session through Google Meet.
About this Event
When your child has a disability, planning for life after high school can be challenging. This "Full Life Ahead" presentation was created to offer you the tools and information needed to make sure children are on the right track toward a full life! Join us and receive a free "Full Life Ahead" guide valued at $25, while supplies last. Learn more at factfred.com.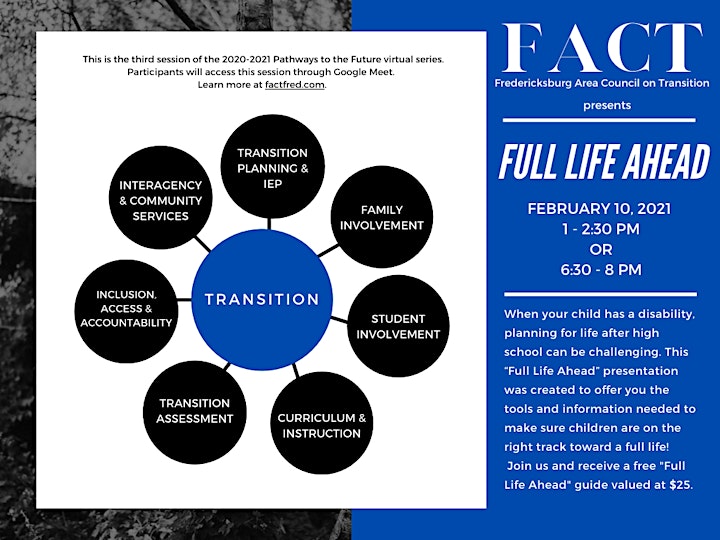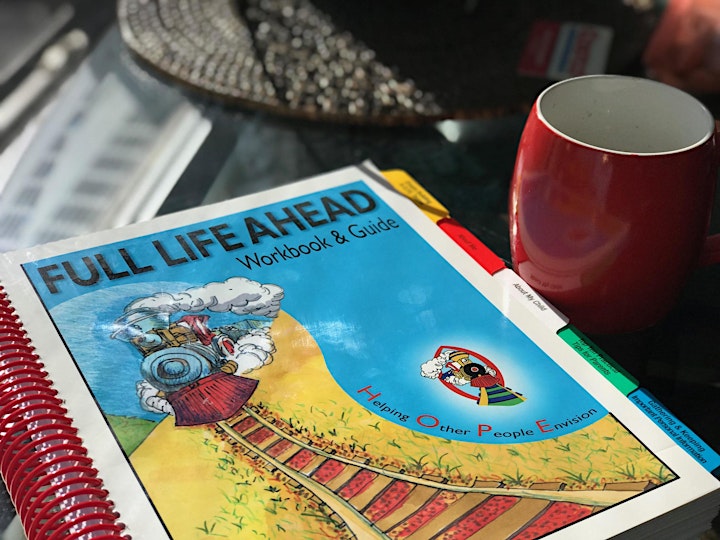 Region 3 PRCs (Caroline, Spotsylvania and Stafford County Parent Resource Centers) will be introducing parents to the Full Life Ahead Workbook & Guide, a comprehensive planning tool to ensure your child is on the path to a full and fulfilling life after high school.
Parents will be able to sign up at the end of the presentation for their own FREE copy of the workbook, a $25 value, while supplies last.
It's never too early to start planning for transition. Parents of students with disabilities of ALL ages are welcome and encouraged to attend.