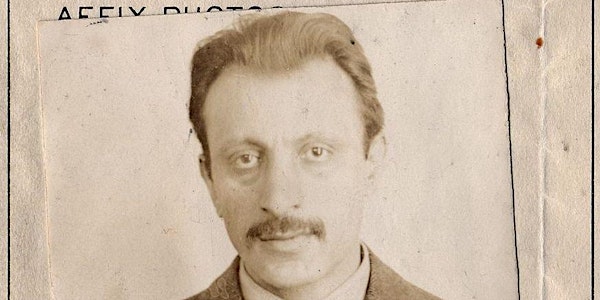 From Vosdanig Adoian to Arshile Gorky: Gorky's Immigration Experience
Join us as Parker Field, Managing Director of the Arshile Gorky Foundation, discusses the life and immigration of artist Arshile Gorky.
About this event
Join us virtually this fall for the return of our Artists and Immigrants series. On Wednesday, September 22 at 6 pm Parker Field will discuss the life and work of artist Arshile Gorky (c. 1904–1948).
Born Vosdanig Adoian in the village of Khorkom, Van, on the western border of the Ottoman Empire (present-day Turkey), Gorky came to the United States in 1920 after escaping the Armenian genocide. Shortly thereafter, under the new name Arshile Gorky, he moved to New York where he would become a flamboyant and central figure of the downtown art scene for twenty years. The discussion will present Gorky's biography – its traumas and successes – as well as the ways in which the artist himself, in addition to his work, resisted his own biography. Of what use is biography in assessing someone who made himself up?
The event is free, but donations are greatly appreciated. Registration is required.
Parker Field is a writer and art historian in New York. He currently serves as the Managing Director of the Arshile Gorky Foundation, where they are completing research on a forthcoming digital catalogue raisonné of Gorky's complete works. The first installment of the catalogue raisonné will be published online with free access in October 2021.