From START to EXIT: 2 Day Incubation and Acceleration Program for Global S...
Sales Have Ended
Ticket sales have ended
Please check another date
Event Information
Location
Menlo Park
Menlo Park, CA 94025
Sales Have Ended
Ticket sales have ended
Please check another date
Description
FROM START TO EXIT
2 Day Startup Incubation and Acceleration Program in Silicon Valley
About This Program:
The "From START to EXIT" course was designed to give entrepreneurs and startups a deep dive into the world of what it takes to build a successful company in Silicon Valley.
You will learn the best practices from Silicon Valley on how to build a successful startup, approach investments, navigate deals, craft your plan of action, and grow your business to Exit.
This course provides a full overview of basic and advanced tools all startups need to know in order to CRAFT, FUND, and GROW a sustainable financially profitable technology-based company.
What You Will Learn:
The basics of CRAFTing an early-stage startup.

Creation of a new business venture and bringing a product to market.

Working with investors/FUNDing -- "pitching" them and structuring the right deal.

Once funded/GROWing -- managing and growing the business and finally exiting (reaping the return).


Who Should Attend:
All global startups and startup teams willing to learn best practices and most practical tools of starting a startup in Silicon Valley.
DAY 1 AGENDA:
Craft
In the first section CRAFT, you will learn how to think about the general process of building a successful new business venture, the thinking ('right' market timing in addressing a significant problem with compelling solution — the basis of a startup).
It will cover product development process, gaining market traction, how to think about the business model, and adjusting. Along with marshaling the right team at the right time.
Fund
The second section FUND will address creating and structuring an exciting albeit thoughtful story, the business plan, as a 'page turner'. It will cover the investment fundraising process from the perspective of the investors — timing, risk/reward management, due diligence. It will cover what ultimately is most important, market timing.
DAY 2 AGENDA:
Grow
The third section GROW will discuss growing the startup, post-funding, to exit, how to manage employees, investors/board, customer expectations at various stages of company development, and what issues can occur at various stages of development. It will provide tools for thinking about managing for success — you must measure to know.
Exit
And finally, it will cover EXIT — mergers and acquisitions, initial public offerings, and doing nothing. What they each mean to the company, investors, and employees, along with varying 'twist' on.
This workshop will also allow each entrepreneur/team to work through their business, check their blind-spots, and improve their growth strategy.
"From Start to Exit" Course author and trainer: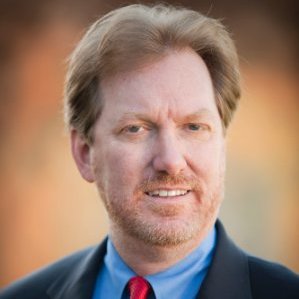 ROBERT S. WINTER
Angel and Venture Investor, DaVinci Capital Group,
Founding Managing Partner: Rocket Ventures, Menlo Park Group
A long-time investor, both as a venture capitalist and as an angel investor, with over 10 IPOs, 20 exits among 40 venture deals, Robert has generated 6x cash returns and over 100% IRR for investors.
Robert is a high-performance individual with a broad business, start-up, venture capital, angel investment, private equity and senior management skill set -- and with significant subject matter knowledge in many high technologies.
With early-stage venture investments having included – nVidia (nvda), NetApps (ntap), Pharmacyclics (pcyc), Sequana Therapeutics (sgna), Financial Interactive, eHealth (ehth), Active Network (actv), ustream.tv, BiologicsMD, TNG Pharma, Numat, SiNode, Medical Adhesions Revolution, DryLet, BrainTap, neurable, Gecko Robotics, Amperon, OZE, Aday Technologies and others.
Additionally, he has served as the CEO of two startups (both successfully bought) and as Chairman of the Board. Further, he currently serves on the Board of Directors and as an Advisor to a number of start-up companies.
Presently, as Managing Director, he manages daVinci Capital Group, an investment firm primarily focused venture capital investing and advising. Prior, he was a Founding Managing Partner of Rocket Ventures, an $75M early-stage venture capital firm focused on software, Internet, and semiconductors. Previously, he founded the Menlo Park Group where he identified technology-oriented buyout targets and provided strategic consulting to corporations and entrepreneurial ventures. Earlier, Robert was a General Partner at Comdisco Ventures and Senior Associate at Canaan Partners, both venture capital investment firms. He has served in senior management positions at Hewlett-Packard, Informatic General Corporation, and IBM.
Robert has also served on a number of non-profit Board of Directors or as an Advisor – including The Rice Alliance, Harvard Business School Tech Alumni, vcTaskForce, CTIC Capital, and Hiller Aviation Museum. He has lived in the Bay Area/Silicon Valley for many years. He holds a BSEE from Rice University and an MBA from Harvard University.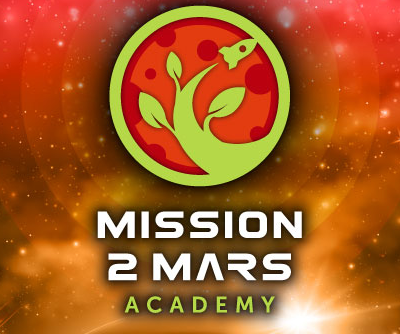 MISSION2MARS ACADEMY
GET FUTURE READY. JOIN THE MISSION
Twitter https://twitter.com/Mission2marsA
LinkedIn https://www.linkedin.com/company/mission2mars-academy/
Facebook https://www.facebook.com/Mission2Mars.Academy/
Telegram Channel https://t.me/Mission2Mars
Instagram https://www.instagram.com/mission2mars.academy/
Meetup Group https://www.meetup.com/Mission2Mars-Academy-Events/
Date and Time
Location
Menlo Park
Menlo Park, CA 94025