From Scratch! Bread Making Workshop with Jason Bond from Bondir Cambridge
Description

From Scratch! Bread Making Workshop with Jason Bond from Bondir Cambridge
Presented by The Trustees and Oldways
The KITCHEN at the Boston Public Market is honored to welcome Jason Bond, Chef and Owner of award-winning Bondir Restaurant in Cambridge. This very special hands-on baking class is held in collaboration with the Oldways Whole Grains Council, a non-profit helping people rediscover shared cultural traditions through food.
In this hands-on class, attendees will learn Chef Bond's secrets to baking the perfect loaf of bread - one of the hallmarks of his popular Cambridge restaurant. Guided by Chef Bond you'll create two from-scratch loaves of bread to finish baking at home, plus made a cultured butter from scratch, and increase your comfort in the kitchen through new skills, techniques, and flavor profiles. You'll also enjoy his fresh baked breads with a generous spread of local cheeses and other finger foods from Boston Public Market farmers and artisans.
Join us to bake side-by-side with one of Boston's most prestigious chef heroes who is committed to highlighting New England's local farmers, fishermen and artisans on his menus! In this lively, hands-on cooking class you'll learn how to utilize the produce and products of the farmers and artisans of the Boston Public Market.
In addition to learning a new cooking style, you'll enjoy tastes of three local New England wines that pair perfectly with recipes we'll be making, courtesy of The Massachusetts Wine Shop.
Come ready to roll up your sleeves and get cooking!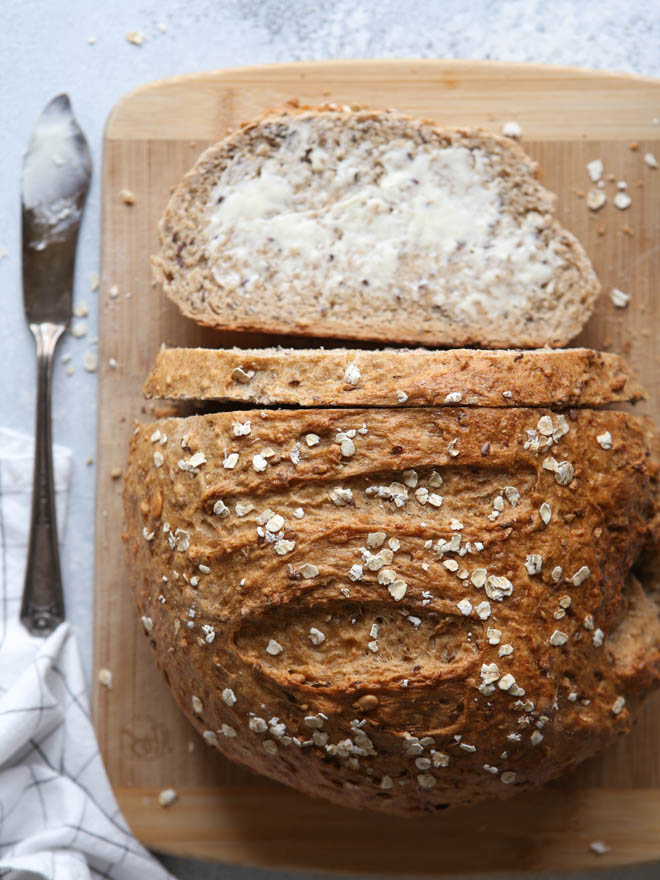 Menu:
Sprouted Rye Sourdough made with Four Star Farms flour from Northfield, MA
Grain Flour Gluten-Free Bread made with chia seeds, flax meal and Boston Honey Company honey
Handmade Cultured Butter made with cream from Appleton Farms
Assorted cheeses, smoked meats, pickles, nuts, crackers and other snacks from Boston Public Market Vendors
This menu is vegetarian, but cannot be entirely gluten-free or vegan. Please email kitcheninfo@thetrustees.org to let us know if you need a vegetarian option or to alert us to any allergies. Please note that The KITCHEN is not a certified allergy-free kitchen and cross contamination is possible.

Our hands-on cooking classes are structured as a group learning experience; you'll work with other students to create a seasonal meal led by our professional chef instructors. We focus on learning new cooking styles and techniques to increase your confidence and enjoyment in your own kitchen. Here are a few things to know before booking a class with us:
Each class is centered on the local, seasonal farmers and artisans of the Boston Public Market, so menus may change slightly based on what's available the day of the event.
During each class, you'll learn 2 or 3 recipes, you'll work with between 2 and 4 other students to create each one, and you'll enjoy a plentiful taste of each.
Classes are usually between 2 and 2.5 hours long, unless otherwise noted.
Please be prepared to be on your feet, standing at a table, and cooking for the duration of class.
We recommend comfortable, non-slip, and closed-toe shoes.
Tickets: $64 for Trustees member and $80 for Non-Trustees Members. Members must bring their current member card and number. Join The Trustees and save! Members save between 20-40% off all classes in The KITCHEN.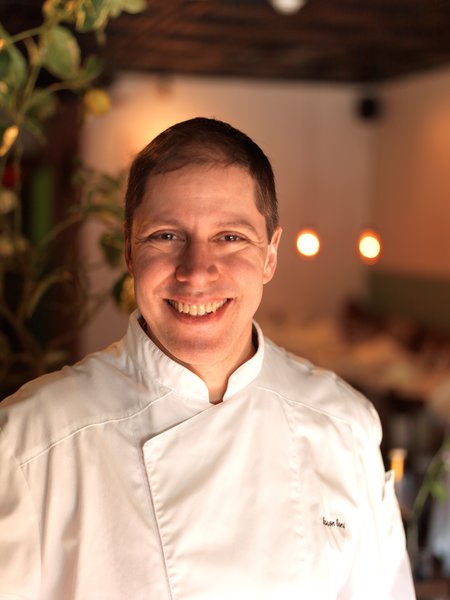 About Chef Jason Bond
Jason grew up in Wyoming and Kansas and moved to the East Coast in 1995, after studying music at Kansas State University, to pursue a culinary career. He was raised around farming and preserving the harvest, and this "root-cellar" style has shaped the food he prepares today. Jason has worked and learned from many passionate and idealistic chefs over the past 30 years, and has worked in environments ranging from slow-smoked BBQ to Relais & Châteaux properties. Today he focuses on developing a network of food purveyors whose goals are to steward the environment and produce the best quality vegetable, fish, or meat in the world.
Jason works directly with producers to find interesting vegetables and rare breeds of livestock and strives to combine traditional and modern techniques to prepare honest and flavorful food. Chef Bond opened Bondir Cambridge in November 2010.
About Oldways & The Whole Grains Council
Oldways is a nonprofit organization helping people rediscover and embrace the healthy, sustainable joys of the "old ways" of shared cultural eating traditions — heritage-based diets high in taste, nourishment, and food made by sun, soil, water, and care. Through its Whole Grain Stamp initiative and events like Whole Grain Sampling Day, the Whole Grains Council, an Oldways program, promotes the health benefits and good taste of whole grains. To learn more, visit oldwayspt.org.
About The Trustees and The KITCHEN
As one of the largest owners of agricultural land and the premier steward of the cultural and natural landscape of Massachusetts, The Trustees extends its leadership to transform the local food system by connecting residents and visitors back to the land and sharing the Commonwealth's collective agrarian heritage through innovative retail and educational experiences at the Boston Public Market in the heart of downtown Boston.
The KITCHEN is a community gathering place, managed by The Trustees, that is restoring the craft of seasonal cooking in Massachusetts, New England, and beyond through hands-on classes and educational experiences that celebrate the farmers and artisans of this region. Partnered with the Boston Public Market, The KITCHEN embraces a whole-food approach to eating and promotes cooking as an essential cornerstone of a sustainable food system.
Join the Trustees and recieve discounts on KITCHEN events. Join here.
Program Refunds/Cancellations: In the event that a program is cancelled due to severe weather, low enrollment, or other circumstances, we will notify you as soon as possible by email and issue you a full refund within 14 days of the cancellation. If you cannot attend a program as planned, contact kitcheninfo@thetrustees.org at least 7 days prior to the start of the program to receive a full refund. Refunds will not be granted for registration cancellations placed fewer than 7 days before the start of the program. There are no refunds for missed classes. The KITCHEN reserves the right to change program locations, schedules, or instructors when necessary.