Location
The Secret Garden at the Rectory
711 Princess Street
Alexandria, VA 22314
One-hour live Bolero, Zarzuela & Arias event, featuring Judy Yannini, soprano, co-presented with IN Series
About this event
Bolero, Zarzuela and Arias
Judy Yannini, soprano | Emily Baltzer, piano
An artist fast on the rise, Mexican soprano Judy Yannini makes her Secret Garden debut in an incandescent program of selections from vibrant zarzuelas and beloved operas, presented in partnership with IN Series.
Co-Presented with IN Series
Timothy Nelson, Artistic Director
* A virgin margarita will be served
"Yannini displayed a warm, maternal tone at both top and bottom, easily negotiating the distances between them" Washington Classical Review
Program
Joaquín Turina: Olas gigantes | Tu pupila es azul
María Grever: Despedida | Te quiero dijiste | Júrame
Consuelo Velázquez: Bésame mucho
Agustín Lara: Solamente una vez | Granada
Giacomo Puccini: O mio babbino caro | Quando men vo
Ruperto Chapí: Las Carceleras
Judy Yannini, Soprano
Mexican soprano Judy Yannini is a graduate of the Maryland Opera Studio at the University of Maryland. Highlights of her career include being awarded a District Winner in the Metropolitan Opera National Council Auditions, winning first prize of American Opera Idol 2020 with Opera Connecticut, and being named the overall winner of The Hartt Vocal Division Competition in 2018.
Judy's performance career has continued to flourish during her time in the United States, with recent roles including her debut at The Kennedy Center with Sara Lopez in Zavala-Zavala with IN Series (2022), Mimí in a Spanish version of La Bohème (2021), Ginevra in Händel's Ariodante (2019), Anna in Lehár's The Merry Widow (2018) and The Fox in Janáček's The Cunning Little Vixen (2017).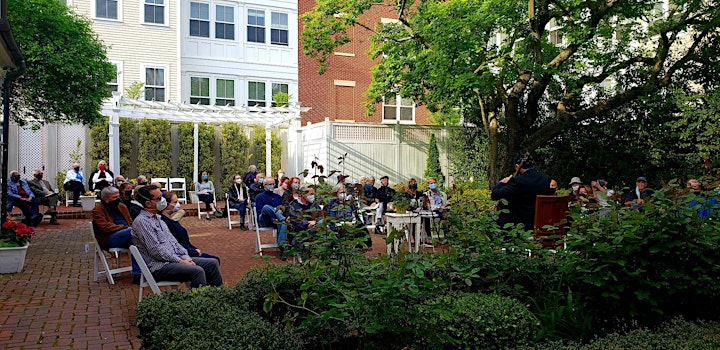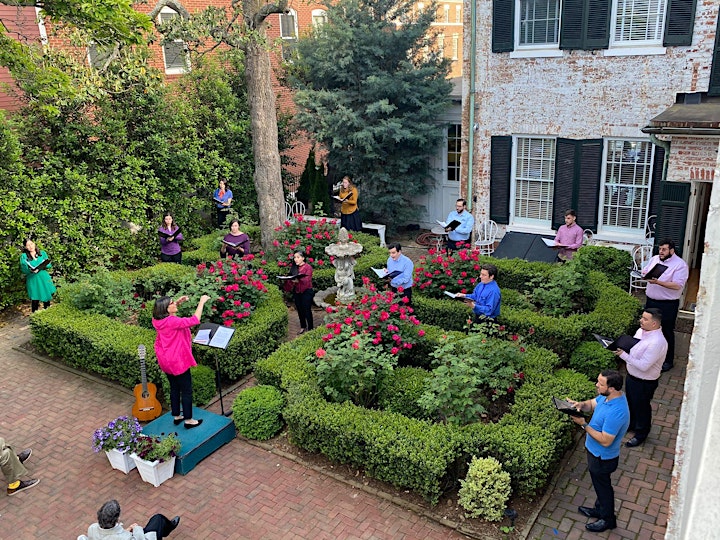 Classical Movements will take precautions to limit the risk as much as within our power and requests the cooperation of the audience in these preventative measures, so that we can again enjoy live music and support musicians in our community. Audience members are required to wear masks, as will staff and musicians when not performing.
Due to COVID, guests are strongly encouraged to avoid using public restrooms. If needed, restrooms will be available upon request.
Please note: Seating will be provided for concerts. Chairs will be socially distanced between individuals or groups. To maximize social distancing, seating will be assigned by the presenters.
Tickets are non refundable.
Classical Movements has a small fund to offer limited discounted tickets to veterans, students, underprivileged families, and disabled concert-goers, with the generous support of John H. Hart and Musical Movements for Change. Please contact us for more information.
For ticket requests and wheelchair accessibility; please contact Alessandra@ClassicalMovements.com or call (703) 683-6040, ext. 203 for special accommodations.
Tickets and seating assignments will be communicated by email the day prior the concert. All seats have a clear view of the stage.
Additional important instructions, tickets and concert programs will be provided by email only.
Classical Movements will provide more information about alternative forms of transportation to access The Rectory on Princess Street, 711 Princess St by email before the event. You can also go to https://www.alexandriava.gov/GOAlex for more information about available options. We encourage all patrons to park off-street through the provision of nearby garages or lots. Many parking garages and lots are located conveniently in the area. There is a parking garage at N. Alfred St Garage, 117 N. Alfred St, $5/hr ($25 daily max, $10 evening max) and a surface parking lot at Cameron/St Asaph Lot, 517 Cameron St, $2.50/hour ($10 daily max, $5 evening/weekend max). Visitors are encouraged to bike, walk or take the Metrorail Yellow or Blue lines to the King Street Station and take the free King Street Trolley, or DASH or Metro buses. For DASH schedule information visit, www.dashbus.com. For Metrobus schedule information, visit www.wmata.com. Bicyclists may visit www.alexandriava.gov/GOAlex for the City's Bikeways Map, which features the City's best on-street and off-road bikeways, as well as locations of grouped bicycle parking.
We discourage you from using on-street parking. To ensure legal parking, read all posted signs before parking.
Limited off-street private parking is available on a first-come-first-served basis at the following locations:
Classical Movements, 711 Princess Street, Alexandria, VA 22314
Fitness Together Alexandria's main entrance, 300 N Washington Street building, Alexandria, VA 22314
Seasons Culinary Services, 715 Princess Street, Alexandria, VA 22314
About the Rectory
Built in 1785 and the home of Classical Movements' offices since 2014, the building formerly served as the rectory of the nearby historic Christ Church, once the church of George Washington. Since then, it has been owned by several distinguished Virginians and has been a commercial space since the 1960's.
Located in the heart of beautiful Old Town Alexandria at 711 Princess Street, the Rectory is minutes away from the shops and restaurants of bustling King Street and is easily accessible by bus and metro.
Like and follow the Rectory on Facebook