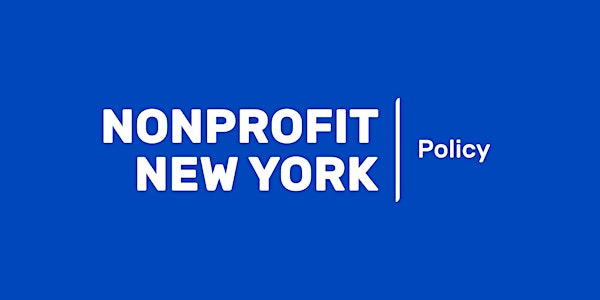 From 2020 Census Engagement to 2021 Civic Engagement
A public policy forum on shifting from census engagement to civic engagement.
Date and time
Wednesday, March 31, 2021 · 7:30 - 9am PDT
About this event
What's Happening?
The nonprofit sector did incredible work to mobilize New York for a complete Census 2020 count. Please join Nonprofit New York, Hester Street, and civic engagement expert Meeta Anand for a public policy forum on shifting from census engagement to civic engagement. New York City's 2021 municipal elections will be historic, with a new Mayor, Comptroller, Borough Presidents, and over 35 City Council seats. Panelists will share how nonprofits can re-engage community leaders, constituents, and networks from the 2020 Census to provide education and mobilization for civic engagement for the 2021 municipal elections. The forum will include a framework for nonprofit civic engagement and practical tools for nonprofits, including Hester Street's Atas: Vote NYC mapping platform that uses census data for voter data, demographics, community assets, and polling locations across the five boroughs.
___________________________________________________________________________________
Registration is required. Please be advised that by registering for this event, unless we hear from you otherwise, we will include you as part of our regular mailing list. Please also be advised that the event will be recorded by Nonprofit New York. By enrolling for this event, you hereby: (1) give consent for Nonprofit New York or any third parties to use your photograph or image in its print, online and video publications; (2) release Nonprofit New York, its employees and any outside third parties from all liabilities or claims that you might assert in connection with the above-described uses; and (3) waive any right to inspect, approve or receive compensation for any materials or communications, including photographs, videotapes, website images or written materials, incorporating photos/images of you.
To revoke this waiver, please email Vice President, Policy, Chai Jindasurat, at cjindasurat@nonprofitnewyork.org.
About the organizer
Nonprofit New York champions and strengthens nonprofits through capacity building and advocacy to cultivate a unified, just, and powerful nonprofit sector. We're building a thriving community of extraordinary nonprofits — a relentless, collective force for good. With nearly 1,200 member organizations, we've been building a powerful nonprofit community in New York for over 38 years, driven by the belief that when one nonprofit is stronger, all of us are stronger. Nonprofit New York is a 501(c)3 nonprofit membership organization based in Manhattan. Visit www.nonprofitnewyork.org for more information.