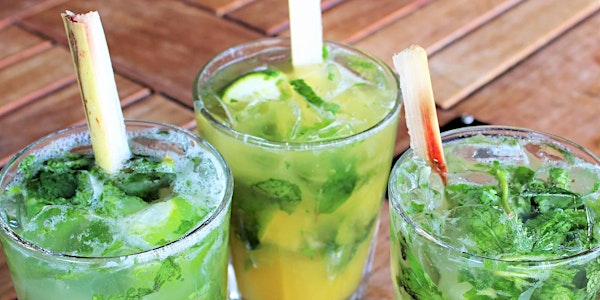 Frequent Travelers' Happy Hour --October-- by Le Chic Geek and Pizza in Motion
When and where
Location
Coastal Flats 7860-L TYSONS CORNER CENTER Tysons Corner Metro Station McLean, VA 22102
Description
Want to meet other frequent travelers in the area? Want to share your tips and tricks for booking travel? Want to share your favorite destination?
Meet up with two of Boarding Area's bloggers--Le Chic Geek aka Jeanne, and Pizza in Motion aka Ed.
We'll be hanging out at a bar in Tysons Corner while sipping mojitos and having some great seafood.
Just because summer is ending doesn't mean everything we love about summer has to go away--so we're meeting at Coastal Flats!
Come to ask for travel advice. Come to meet other travelers. Or just come to check out the food.
This is sure to be a great evening, just like the last few, and we look forward to seeing you there!
The event is in Tysons Corner, easily accessible by the Tysons Corner Metro station on the Silver Line. If you are traveling to the event, there are multiple hotels nearby!
There is a Hyatt steps away from this restaurant, in fact.
Read more about Coastal Flats on their website.

*note, by registering, you will be added to our mailing lists which you can easily unsubscribe from!