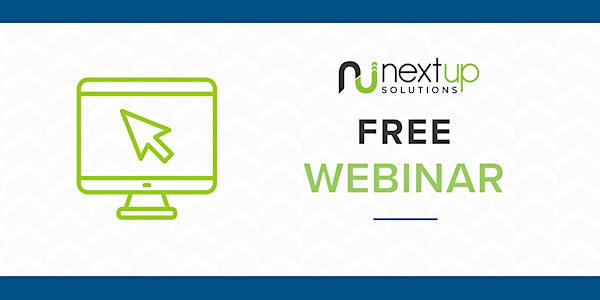 Free Webinar: Remote Learning Tools for Educators
Remote Learning Tools for Educators
About this event
Summary
With the pandemic looming over the next academic year, many teachers are left to fend for themselves in the transition to virtual learning. Building an engaging, effective online learning strategy can take months, and time is already running out. As teachers already know, we learn best by doing.
NextUp invites K-12 and undergraduate educators to learn from our virtual training experts how to take full advantage of remote tools during a free hands-on workshop. NextUp's experts bring more than 50 collective years of teaching to the table, with hundreds of students successfully trained via live online classes over the last few months. It's our duty as teachers and technophiles to share these tools.
During this workshop, we will cover the ins and outs of communications tools like Google Meet, MS Teams, and Zoom, ways to mimic interactive activities through platforms such as Mural, quiz and survey tools like Kahoot, and much more. Participants will be able to try tools out for themselves and ask our trainers questions throughout.
Join NextUp Solutions' webinar "Remote Learning Tools for Educators" on Thursday, August 27, 2020, at 12:00 PM EST.
About Your Trainer
Dr. Patrick McConnell, Chief Agile Instructor at NextUp Solutions, is an Agile Leadership Coach and Certified Scrum Trainer (CST) specializing in Agile transformation in the public sector and scaling agile frameworks. A criminologist by training, Patrick transitioned from developing geospatial applications in Agile teams to coaching and training Agile methods and frameworks. He has served as an Agile coach and trainer for over 50 U.S. Government organizations, as well as the states of Alabama, Maryland, and New York.