Description
Do you wonder how your favorite writers get into 'flow' and move their readers to tears or to take action? What's the secret to getting unblocked and writing content that is authentically yours that people crave to read?

The answer to these questions can be summarized in a single word:
'Emotions.'
In this empowering yoga, meditation and writing workshop, you will tap into and channel your emotions - from joy and excitement to fear and frustration - and alchemize them into words. Leave with exercises and tools to access your inner inspiration and incorporate creative flow into your everyday.
WHO IS THIS FOR?
Bloggers
Journalers
Creative writers
Pre-published book authors
Anyone who feels called to express themselves through writing
WHAT YOU'LL LEARN
Why emotions are the 'secret sauce' of best-selling authors in writing captivating content
How to find your 'flow' to write effortlessly and as often as you desire
Physical and creative exercises to unlock energy and fuel your authorial fire
WHAT TO EXPECT:
Kundalini yoga which will unlock your creative and sexual power
guided visualization and poetry
prompts and space to free-flow write
a heightened awareness of your intuitive power
WHAT TO BRING:
a yoga mat
your journal (optional)
LEADING YOU ON THIS JOURNEY: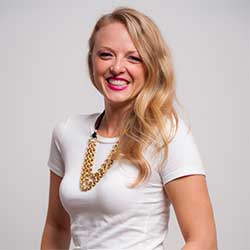 Anne Koller is a poet, artist and master emotional awareness facilitator who believes that diving into the spectrum of human emotions is the only way to live free. In her first book of poetry, Free to Feel, she celebrates the intersection between emotions and the creative arts. She draws on a decade of experience at global organizations such as Google and the World Economic Forum combined with expanded disciplines in Kundalini Yoga, meditation, community building and interactive art to craft experiences designed to unleash the power of emotions. She has been featured in Huffington Post, Today Show, YogaCity NYC among other nation-wide media outlets. Anne was raised in inner-city Milwaukee and currently resides in the East Bay in California. More about Anne at: annekoller.com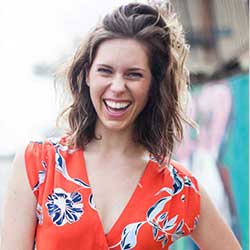 Alison Tugwell is an Austin-based certified professional life coach and content marketer who partners with multipassionate pursuers, aka 'polyamas' to achieve their ambitions with clarity, confidence, and joy! She is the founder of Flowriters, an online community that gets busy writers writing through challenges, accountability and inspiration. Her goal-setting and productivity workshops "transform the way we value our time and realigns our schedules with what we want in life, not just in business" says one attendee.
She also volunteers for CreativeMornings Austin, TedX and enjoys competitive pun competitions, salt on her sweets and curating solo dance party playlists.
Her work has been featured by CBS Austin, Huff Post, Thrive Global + more.
Learn more about Alison at PolyamaProject.com