Description
An Evening with TechCrunch Editor & Media Relations Pros
As a startup, a business, you have aspirations to grow and scale. You have plans to raise funding, launch products, reel in customers. You sometimes dream about how a stronger story, some positive media coverage, might catapult you to bigger success. But how do you do it?
Join us on Thursday, October 18 for an educational, scrumptious and social evening with media and communications veterans. Jonathan Shieber from TechCrunch keynotes, offering insights and reasons on the startups he writes about, and those he avoids, while PR experts Sharon Sim and Victoria SanchezDeAlba – who have helped shape Silicon Valley companies' PR strategies and garnered coverage in TechCrunch, BusinessWeek, CNN, Forbes, CNET, WSJ and more – will share tips to bolster your PR/media knowledge.
Topics Covered Include:
Jonathan Shieber:
• Do's and Don'ts of pitching the media
• What makes news?
• Insights into inner workings at TechCrunch
Sharon & Victoria:
• Media basics – what's your story? What materials do you need to pitch?
• How to make your story stand out?
• Strategies for approaching the media
AGENDA:
5:30pm: Registration, Networking and Food!
6:15pm: Welcome & SponsorRemarks (KC Wisdom, emcee &co-founder, Pitch Globally; Garrett Henricksen, BusinessWire)
6:30pm: Jonathan Shieber/TechCrunch Speaks
6:45pm: Q&A with Jonathan
7:00pm: Media Relations Educational Training (Sharon and Victoria)
7:30pm: Q&A & Startup media pitches
8:00 pm: More Networking
Many thanks to our Event Sponsor BusinessWire for providing food and drinks for this event!
@ Spaces , Santa Monica, on 18th October 2018 !
Speaker: Jonathan Shieber
Jon Shieber is senior editor at TechCrunch, a top-tier news site that reports on the business of technology, tech news, analysis and emerging trends, new tech businesses and products.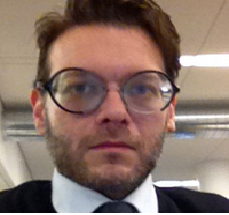 Speaker: Sharon Y. Sim
Sharon Sim is founder and president of SKC Inc., a public relations and digital marketing agency. Currently based in Los Angeles, Sharon worked for more than a decade in Silicon Valley. In SV, she worked at the startup division of WeberShandwick, the world's largest PR firm, and later founded her first agency Panache, which was acquired by GolinHarris (a top 10 PR firm). She then became head of GolinHarris' San Francisco office and its Asian Practice. Sharon also worked at Shipley & Associates, a political consultancy, and is a former producer/journalist. She has a Masters in Professional Writing from the University of Southern California and a Bachelor of Journalism, Public Relations (Honors) from the University of Texas at Austin. www.skc-pr.com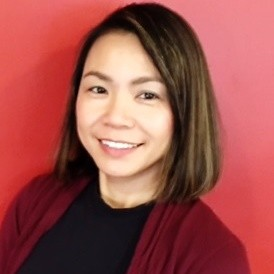 Speaker: Victoria Sanchez DeAlba
Victoria Sanchez De Alba is president and owner of De Alba Communications, a well-respected multicultural and mainstream PR/media relations consultancy firm. Her agency provides communications consultation to a wide range of industries and service areas, raising public awareness through strategic media outreach and digital marketing. She worked at The Terpin Group, a leading high-tech PR firm in San Francisco managingstartup companies and delivering substantial media results. She then went out on her own establishing De Alba Communications in 2001.Prior to the Terpin Group, she worked in television journalism and investigative reporting for the Center for Investigative Reporting, Inc., (CIR) San Francisco, where she was part of a national Emmy award-winning team, as well as ABC/7 KGO TV, San Francisco, and CBS KOVR TV-13, Sacramento. Victoria received her Bachelor of Arts in Communications, with emphasis in Media Law, from the University of San Francisco, San Francisco, CA.www.dealba.net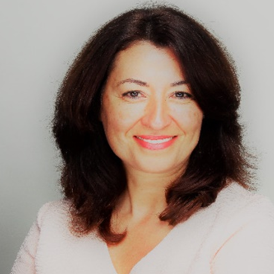 EMCEE:Kaustav Chaudhuri (KC Wisdom)
KC Wisdom is the founder of Pitch Globally, one of the leading LIVE events based network of investors and entrepreneurs in Silicon Valley. He is also the author of Design Your Mindset and was part of a team of Silicon Valley experts who wrote The First Mile (John Wiley), on behalf of TIE, the largest organization of entrepreneurs in the world. He has extensive experience as an entrepreneur and an executive and has worked for both startups and corporations like HCL Technologies, TCG Soros (PE&VC Fund affiliated to George Soros) etc. www.pitchglobally.com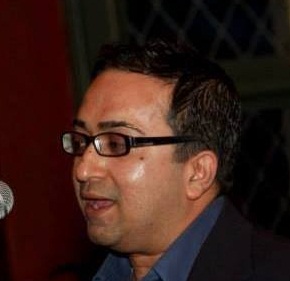 Event Sponsor: BusinessWire
For more than 50 years, Business Wire, a Berkshire Hathaway company, has been the global leader in press release distribution. For the last half century, thousands of communications professionals have turned to Business Wire to deliver their news to the audiences most important to their business. Over that time, Business Wire grew from a single office with one full time employee to more than 500 employees in 29 bureaus. For additional information about Business Wire, email garrett.henricksen@businesswire.com

"Any questions about Pitch Globally or this event? Email kc@kcwisdom.com