Description
Frame4Frame Film Festival celebrates the independent film industry by bringing some of the finest films from around the world to Arlington, Texas. The festival also spotlights the work of our talented local filmmakers and the passionate stories they tell through the unique medium of film.
The festival will take place in the state of the art facilities of the new Studio Movie Grill at Lincoln Square in Arlington, Texas. Participants will leave entertained and inspired to make a difference in their local communities.
Friday, September 22 - 7:00 pm – Join us for our special "Red Carpet" event screening of Jerico!

Jerico is the story of best friends who set out on a dangerous, but comedic journey that challenges the restrictions of a Jim Crow South to fulfill their dreams.

Starring Irma P. Hall, JoMarie Payton, Brandon Lewis, Anthony Fort, Gregg Daniel, Numa Perrier, and George Wallace.
Come out and meet the cast, take photos, and take part in a Q&A session after the screening.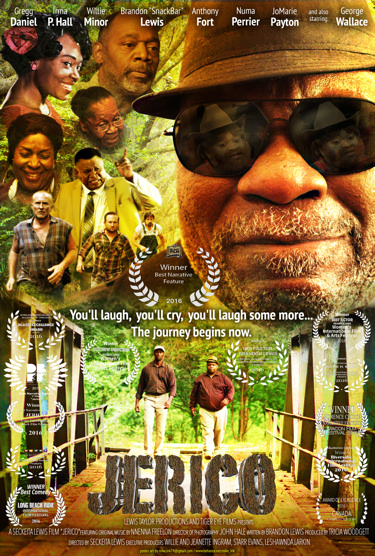 Friday, September 22 - 7:00 pm – Red carpet event screening of Jerico

Saturday, September 23 - 1:00 pm - 10:00 pm - Films All Day
Sunday, September 24 - 4:00 pm - 7:00pm – Afternoon screenings and awards presentations
Single event, day and festival passes available.
Save