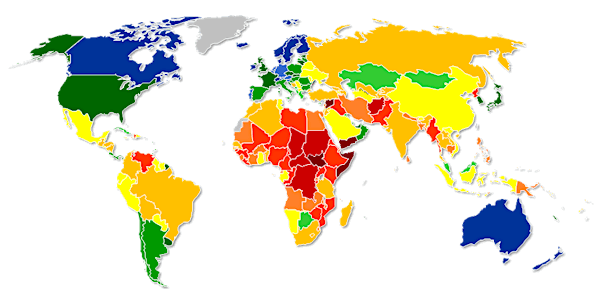 Fragile States Index Launch 2020
Description
As countries around the world attempt to navigate the social, economic, political, and (obviously) public health challenges of the COVID-19 global pandemic, societies are met with only one clear certainty – we will collectively emerge to a new, different reality. How we approach and make sense of that new reality will require a data-based approach to inform policy makers and practitioners to identify risks, vulnerabilities, and capacities. And how do we best prepare for the next crisis, whether it be another global health pandemic, the ongoing climate change crisis, or other economic, systemic collapse?

The Fund for Peace, in partnership with The New Humanitarian, will be holding a global virtual event on Wednesday, May 13 that will bring together leading experts on issues of fragility and resilience to discuss how societies can emerge from the COVID-19 crisis stronger and more resilient with the right policy approaches. The event will be held in conjunction with – and informed by – the launch of the 2020 Fragile States Index, a data-based policy tool that has for 16 years been a leading measure of political, social, an economic pressures of 178 countries.

Presentation of the Fragile States Index 2020
J.J. Messner de Latour – Executive Director, Fund for Peace
Charles Fiertz – Programs Manager, Fund for Peace

Panel Discussion: Data-based Approaches to Global Crisis
Obi Anyadike – Senior Editor, The New Humanitarian (Facilitator)
Christine Parthemore – Chief Executive Officer, The Council on Strategic Risks
Eric Sarriot – Senior Health Systems Strengthening Advisor, Save the Children U.S.
Nancy Wilson – Chief Executive Officer, Relief International

We invite you to join us live on both YouTube. Register now to receive the links to join us.

We welcome audience questions submitted both before or during the event.
Please visit fragilestatesindex.org/ask to submit your questions!