Fracture Mechanics & Fatigue: Theory and Modeling for Mechanical Engineers
Sales Have Ended
Ticket sales have ended
You will receive three emails before event starts 1) Pre-event instructions (read PDF ticket you receive by email after completing the registration). 2) Webinar login information if attending ONLINE 3) pdf course notes
Sales Have Ended
Ticket sales have ended
You will receive three emails before event starts 1) Pre-event instructions (read PDF ticket you receive by email after completing the registration). 2) Webinar login information if attending ONLINE 3) pdf course notes
Description
ASME PROFESSIONAL DEVELOPMENT COURSE
"FRACTURE MECHANICS & FATIGUE:
Theory and Modeling for Mechanical Engineers"
ATTEND BY IN-PERSON OR WEBINAR
INVITED SPEAKERS:
INVITED SPEAKER: Dr. Metin Ozen, ASME Fellow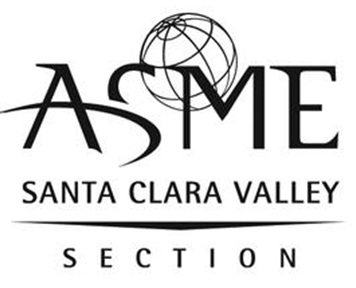 Saturday, January 30, 2016
9:00 AM – 4:00 PM PST
In-Person: Santa Clara University, Santa Clara, 95054

ASME or Engineering Society Member: $80 per person,
Non-Member: $120 per person
Student, Unemployed or Retired Member: $45 per person
Free 30 days ANSYS/Mechanical (Restrictions apply)*
Earn up to 5.5Professional Development Hours**
All in-person attendees will receive a light lunch. Breaks with snacks and drinks will be part of the seminar experience.
SEMINAR ABSTRACT
This course covers detailed information on the Fracture Mechanics and Fatigue theory as well as numerical modeling. The course reviews the fundamentals of fracture mechanics and fatigue; history, derivation of mathematical expressions for stress intensity factors; 2D versus 3D, crack tip stress field, three modes of fracture, maximum principal stress criterion, crack initiation and crack propagation, strain energy density theorem, J-Integral, mixed mode cracking, XFEM method, cohesive zone modeling, implementation of crack modeling in ANSYS Workbench, fatigue crack growth, stress/strain/energy based fatigue, numerical modeling of fatigue.
Attendees will receive instructions to download free 30 days ANSYS/Mechanical software license at the end of the seminar (restrictions apply)*. Attendees will not need either the software installed on their system or experience with ANSYS to attend the seminar. Software can be downloaded after the seminar to practice the workshop problems demonstrated during the course.
Theory of Fracture Mechanics and Fatigue

Stress Intensity Factors, J-Integral

Cohesive Zone and XFEM-Based Methods

Failure zone and size prediction

Brittle versus Ductile failure

Derivation of stress field ahead of crack

Three Modes of Fracture

Design/Analysis Guidelines

T-Stress, Material Force, C* Integral Calculations

Crack Growth and Interface Delamination

Stress/Strain/Energy based Fatigue Calculations
YOU WILL GET
Free 30 days ANSYS/Mechanical

(online download). Download instructions will be given on the day of the seminar.

Course notes in PDF format. Download instructions will be sent to registrants on Friday January 29, 2016, 9:00 PM PDT.

Up to 5.5 professional development hours may be earned.

You should receive three emails before January 30, 2016 - 1) Pre-event instructions and tutorials, 2) webinar login from gotowebinar, and 3) course notes
WHO SHOULD ATTEND
Engineering Professionals, Design Engineers, CAD Users, Manufacturing Engineers, Quality Engineers, Inspection & Assembly professionals, Machinists, Technical Managers, Project Managers, Technical Professionals, and Unemployed Engineers.
CONTACT REGISTRAR: Dr. Bharath Nagendran (asmescvs.pd@gmail.com),
Contact registrar for mail-in registration option
Registration closes on Thursday January 28, 2016, 5:00 PM PDT
TENTATIVE SCHEDULE (All times PST)
09:00 AM – 09:10 AM
Speakers Introduction
09:10 AM – 10:30 AM
Role and history of Fracture Mechanics and Fatigue, modes of fracture, plane strain vs plane stress, crack tip stress field, definition of stress intensity factors, J integral, …
10:30 AM – 10:45 PM
Break
10:45 AM – 12:00 PM
Crack initiation and crack propagation theories, strain energy density criterion, fatigue crack growth, Paris law, crack propagation equation, temperature effects, mixed mode crack propagation, …
12:00 PM – 01:00 PM
Lunch
01:00 PM – 02:30 PM
Fatigue terminology, S-N diagrams, Manson-Coffin equations, low/high cycle fatigue, calculation of accumulated plastic strain, power law hardening, load control vs displacement control, plastic work done, mean stress, mean strain effects, cumulative damage rules, …
02:30 PM – 02:45 PM
Break
02:45 PM – 03:45 PM
Combination of fracture mechanics and fatigue to calculate life of a component, ANSYS examples on how to perform crack simulations and fatigue calculations…
03:45 PM – 04:00 PM
Questions/Feedback/Wrap-Up
SPEAKER BIO - INVITED SPEAKERS

Dr. Metin Ozen, ASME Fellow
Principal, Ozen Engineering Inc,
Sunnyvale, CA
Dr. Metin Ozen is currently operating a high technology consulting firm, Ozen Engineering Inc., performing advanced multi-physics Finite Element Analysis (FEA) and Computational Fluid Dynamics (CFD) simulations for his clients and is an ANSYS Channel Partner. He is a leader in Silicon Valley in applying simulation technology.
Dr. Metin Ozen received BS Mechanical Engineering and MS Applied Mechanics degrees from Lehigh University and a PhD from University of Connecticut in Applied Mechanics. He is an ASME Fellow, honored for his contributions to Mechanical Engineering. He states, "I'm passionate about FEA and CFD simulation solutions and am dedicated to continuously advancing the study and practice of computer-aided engineering."
Dr. Metin Ozen brings with him over 30 years of experience in Applied Mechanics. He has provided key technical support, training, and consulting work for ANSYS software in the Bay Area. He has taught classes throughout the country on topics such as MEMS, Fracture Mechanics and Fatigue, Ball Grid Arrays (BGAs), Heat Transfer, Dynamics, CFD, Electromagnetics, and Finite Element Methods. In 2001-2002, Dr. Ozen served as the Chair of the Silicon Valley Chapter of ASME.
Metin's personal interests include tennis, soccer, and archaeology.
*Proof of citizenship is required. Citizens of some countries may not qualify to receive software. You must comply with U.S. Export law restrictions. No other support for the software is offered.
**Each engineer must determine whether this seminar meets the Board's requirements.Professional development hours (PDH) will be awarded if requested during registration. Up to5.5 PDH will be awarded for attending the entire seminar/webinar on the day of event. You must attend the event at the scheduled times; no replays of the event will be available.
Thank you to all the sponsors of the ASME Silicon Valley Section

Organizer of Fracture Mechanics & Fatigue: Theory and Modeling for Mechanical Engineers