FoundersHK Online Event - How to Build an Offshore Development Team (Flexport, Clover and Homecourt)

Tuesday, March 10, 2020 from 6:00 PM to 7:00 PM (PDT)
Event Details
Latest Update
Our FoundersHK event (How to Build an Offshore Development Team), on March 10, will still proceed for our 200 attendees, but online. 
We'll miss hosting you in person at the beautiful San Francisco's Hong Kong Trade and Economics Office, however, we'll be back in-person mode later this summer. 
For now, given the evolving nature of Covid-19, we think hundreds of people in one place next week would be irresponsible. San Francisco has declared a state of emergency for the city last week. The good news is there is no risk in attending the FoundersHK event from home and we think you'll be pleasantly surprised  =)
In addition, we can now invite even more people worldwide to join us, who could not attend before. Crises like Covid-19 demand responsibility and creativity. We want to do our part and we hope others will too.
We hope you'll join us for on Tuesday, March 10th at 6 pm!  We will be sending out live stream instructions on Monday, look forward to seeing you then.
 
Cheers,
Edith and Team FoundersHK 
---
The No. 1 problem of almost every Silicon Valley entrepreneur is finding engineers. Developers in San Francisco are similar to apartments in San Francisco — really expensive, hard to get and even harder to keep. On top of a six-digit salary, bonuses, and large stock packages, you've got to offer a super-duper cool office, some unusual perks, etc.

It doesn't have to be this way.

These awesome companies are building their engineering team offshore, and they are kicking ass.  

Come to this talk and learn:
How to find quality engineers overseas?  

What is the framework in terms of hiring, training and keeping them motivated

Dos and Don'ts in building an offshore development team

Why Hong Kong? 
Meet our Speakers
Chien-Liang Chou - Vice President of Engineering at Flexport
Chien-Liang Chou is a Vice President at Flexport. He leads the engineering organization in its mission to build technology and products that underpin Flexport's Operating System for Global Trade. Over the last two years, Chien has built out the engineering team from 40 to 250 members across five sites. With almost twenty years of experience in small start-ups as well as enterprise companies, Chien brings a unique perspective on how to build technology that is enterprise-standard, scalable, and high-quality.
Before Flexport, Chien led LendingClub's investor and platform groups, managing $20 billion USD worth of asset transactions between investors and borrowers. He was formerly at LOYAL3 and Salesforce.
Andrew Toy - President and Chief Technology Officer at Clover

Andrew Toy is the President and Chief Technology Officer at Clover, where he is responsible for overseeing engineering, data science, product, IT and security, as well as driving the vision for how technology and analytics can improve the lives of Clover's members. Clover Health raised $925M from Sequoia Capital, GV, Spark Capital and many more.
Andrew joined Clover from Google, where he coordinated enterprise activities for the Android team and ran Machine Learning, Enterprise Search and Analytics for the G-Suite team. Before that, he was the CEO and co-founder of Divide, a company focused on creating a split between work and personal data on mobile devices, which was acquired by Google in 2014. He earned his BS and MS in Computer Science from Stanford.
Philip Lam -  Co-Founder of HomeCourt 
Born and raised in Hong Kong, Philip is a Co-Founder of HomeCourt - a mobile AI application for basketball training. HomeCourt raised Series A led by the NBA and many NBA/WNBA investors including Hall of Famer Steve Nash, Sue Bird and Jeremy Lin. 
In 2019, HomeCourt was selected as Time best 100 inventions, won the Apple design award and selected as No.7 in the Fast Company in the Sports category. At Homecourt, Philip oversees product and engineering team, drives company vision/strategy, customer success and organizational process/structure. He builds and grows the engineering team in both Silicon Valley and Hong Kong offices from scratch, and Hong Kong now becomes the main R&D office of the company. Prior to HomeCourt, Philip worked at Apple and Microsoft as engineering manager. He also actively involved in startups advising, mentoring and non-profit works. He earned his B.Sc. in Math from The Chinese University of Hong Kong, and M.Sc. in CS from The University of British Columbia.
Edith Yeung - General Partner at Proof of Capital 
Edith Yeung is a General Partner at Proof of Capital (an early-stage Silicon Valley venture capital fund), creator of the China Internet Report and Advisor at 500 Startups - the world's most active early-stage incubator. Recognized by Inc Magazine as one of the Silicon Valley investors you must know, Edith invested in Stellar (valued at $1.2), Silk Labs (acquired by Apple), Fleksy (acquired by Pinterest), Human (acquired by Mapbox), Palantir, AISense, Solona, RapidAPI, Hooked, DayDayCook, and many more. Before 500, Edith is the general manager at Dolphin Browser, a Sequoia-backed mobile browser with over 150 million installs worldwide. Edith also worked with many Fortune 500 companies such as Siebel, Oracle, AMS, AT&T Wireless and Autodesk. She is a frequent commentator and opinion leader on BBC, CNBC, Wall Street Journal, Bloomberg, SCMP, Techcrunch, etc. She frequently speaks on China and Silicon Valley technology and investment landscape. She is also a frequent guest lecturer at Berkeley and Stanford.
==============================================================
This event is proudly supported by: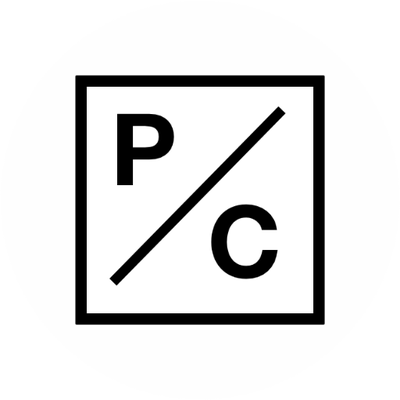 Have questions about FoundersHK Online Event - How to Build an Offshore Development Team (Flexport, Clover and Homecourt)?
Contact 港創人
When & Where

In the Cloud

San Francisco, CA 94104


Tuesday, March 10, 2020 from 6:00 PM to 7:00 PM (PDT)
Add to my calendar