Location
T3 Advisors
1 Marina Park Drive
#315
Boston, MA 02210
Description
Join T3 Advisors and other founders in a quarterly roundtable discussion. Q1's discussion will be led by John Marcus III: four-time founder, former Chairman and CEO of Bedrock Data, former Sales Hacker at HubSpot, and current Head of Sales at Tidelift. Discussion topics will include:
Finding and verifying product-market fit

Strategies for funding the business

Going from 0 to 100 customers

Building a culture that survives hyper-growth
5:30–6:30 PM Networking and drinks
6:30–7:15 PM Roundtable
7:15–8 PM Post-discussion networking and drinks
Limited seating available. Register to secure your spot.
About the Roundtable Featured Guest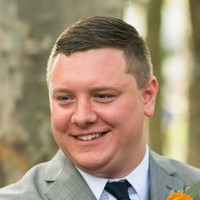 John Marcus III is Head of Sales at Tidelift, Inc. Previously, John founded RazorFuse LLC, a machine-learning consultancy focused on business decision systems. He co-founded and served as the Chairman and Chief Executive Officer of venture-backed Bedrock Data, Inc. John also built multiple businesses within HubSpot as player-coach and later served as HubSpot's formal Sales Hacker. He worked with numerous businesses as a revenue accelerator in various capacities, including inside sales, inbound marketing, sales management, application development, sales hacking, and business strategy.