The Founder Institute (FI) is the world's largest startup accelerator, and the Amsterdam program is notoriously difficult.
About this Event
The Founder Institute (FI) is the world's largest startup accelerator, and the Amsterdam program is notoriously difficult.
Join us for the graduation of the latest Amsterdam cohort, where you can see presentations from entrepreneurs who are building the next generation of great companies. Learn the tips and tactics to building a company in Amsterdam, and ask founders about their experience in the accelerator program. Angels, venture capitalists, media, mentors, and anyone interested in Amsterdam startups are invited to attend and connect.
Who Should Attend?
Angel and early-stage investors looking to invest in startups
Alumni, mentors, and friends of the Founder Institute
Anyone interested in launching a technology company in Amsterdam
Anyone who is interested in innovative companies coming out of Amsterdam
For more information about the investors, accelerators, incubators, and tech events available in Amsterdam, see our list of Startup Resources. Or, if you're interested in perfecting your pitch, read our Pitch Deck Guide and download free pitch templates.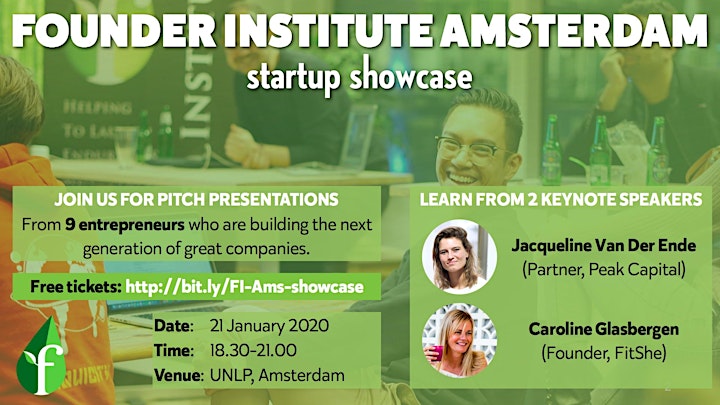 What is the agenda?
18.30 😀 Welcome with coffee and a light snack
19.00 👉 Keynote Jacqueline van den Ende - Partner PEAK Capital
19.30 💡 4 Founder pitches
20.10 👉 Keynote Caroline van Glasbergen - Founder FitShe
networking activity

20.30 💡 3 Founder pitches
20.50 🚀 Graduation ceremony
21.00 🎉 Drinks (treat your newfound friends) at Hotel V
Which startups will present their pitch?
Without further ado, these are the businesses and sector they're in:
Scribe - online multilingual writing tool (SaaS)
Vaice - voice transcription tool for sales teams (SaaS)
Thrivest - helping young professionals save & invest (fintech)
Ava - modular medical home device (medtech)
Euroglot - translation plugin (SaaS)
VesTTree - helping people invest in real estate crowdfunding projects (crowdfunding / fintech)
Throwback Tales - real life gaming experiences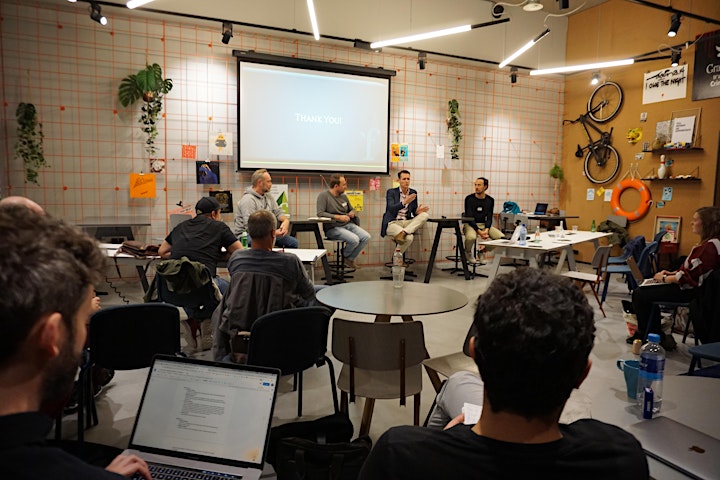 Meet the mentors
Curious about how Mentors can help you during the program? We're thankful to have these bright minds with us:
Cyndee Sugra
Ewoud Goorts
Mike Coumans
Sacha Martina
Stefan Fountain
Sjoerd Boonstra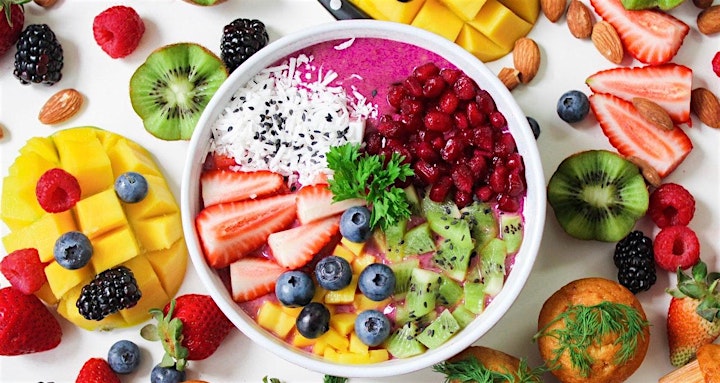 Startup snacks
We're happy to present you some local startups who will offer you their healthy snacks.
We pioneer in easy, tasty and nutritionally complete meals since 2014. Our mission is to create easy and tasty nutritionally complete meals that give you more time and energy to do what you love.
In the world around us you will find many snacks with unnecessary additives and unhealthy ingredients. This should be different. With the snacks of John Altman you can enjoy a better alternative in the snack category. All snacks are 100% natural, hand made and therefore a responsible choice.
MANA is the only kombucha on the Dutch market without added sugar or sweeteners. The outcome is not only healthier, but also more sustainable. Because, although MANA likes to be served cold, this kombucha does not have to be stored refrigerated. Better for the world and better for you.