Description

New Leaf Digital Presents: Wefunder
Join us for an inspiring founding story, classy food & networking, and the world's first live, in-person equity crowdfunding event. New Leaf Digital is flying elite San Francisco startup, Wefunder, to Huntsville to talk about how they rewrote the law in order to build their "Kickstarter for Equity" platform. We'll host a fireside chat with Dylan Enright, Wefunder's Director of Fundraising, at the Randolph School's exquisite Thurber Arts Center auditorium. This event will cap off Innovate Huntsville's week of innovation.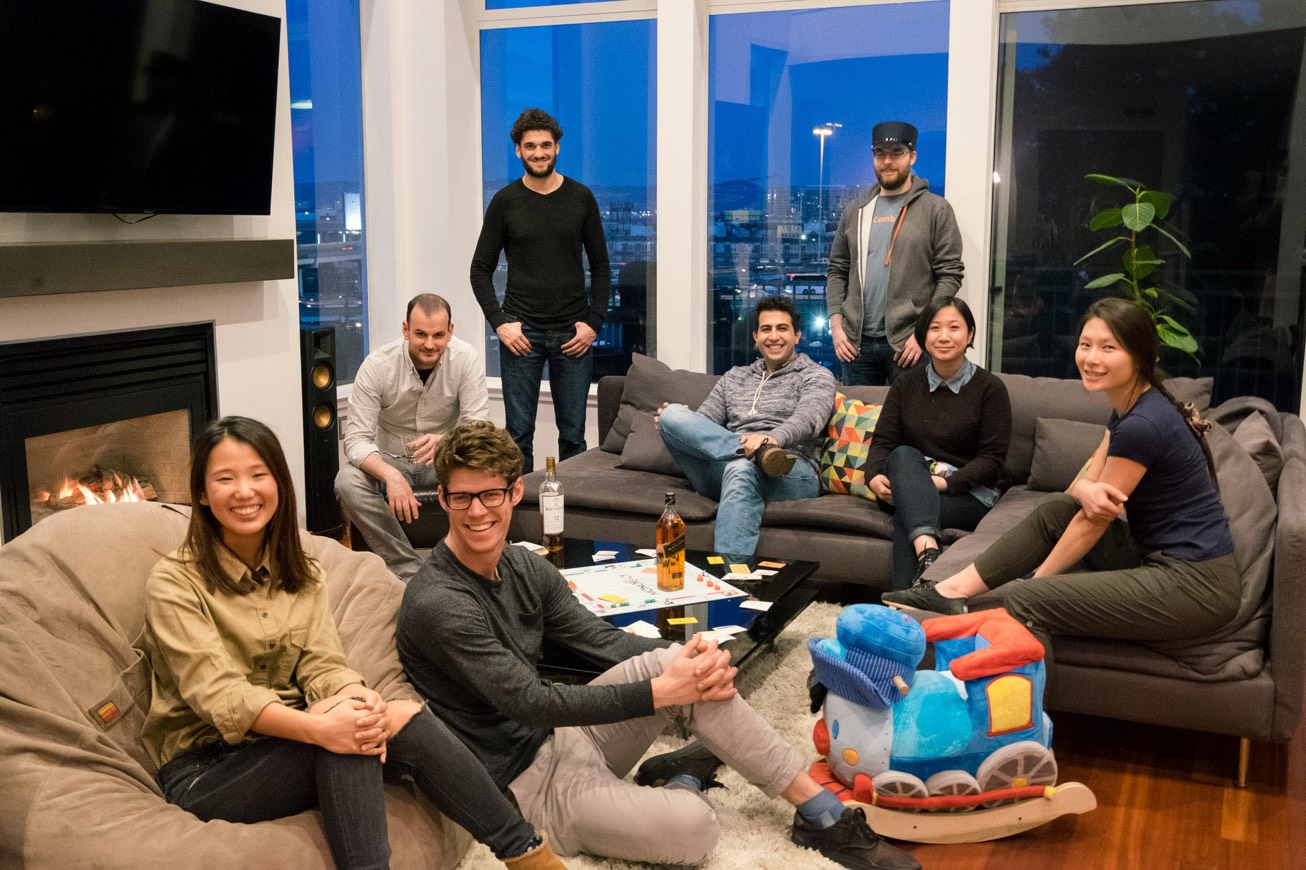 The Wefunder team in San Francisco
WHEN: Saturday, March 4, 2017. 6-9pm

WHERE: Randolph School's Thurber Arts Center. 4915 Garth Rd SE, Huntsville

WHO: Wefunder, a Y Combinator startup from San Francisco

WHY: It will be fascinating, educational, and inspiring.

COST: FREE
World's first (ever!) live, in-person equity crowdfunding event
After hearing Wefunder's founding story, we're going to reveal a new, all-original Italian restaurant coming to downtown Huntsville, and then invite everyone in the audience to own a piece of it by purchasing stock through Wefunder! Per Wefunder's model (and the SEC's 2016-enacted Regulation Crowdfunding laws), anyone can invest as little as $100 into startups across the U.S.
We are also going to livestream the event to all of Wefunder's investors around the country so that we can raise enough money to get this restaurant get off the ground.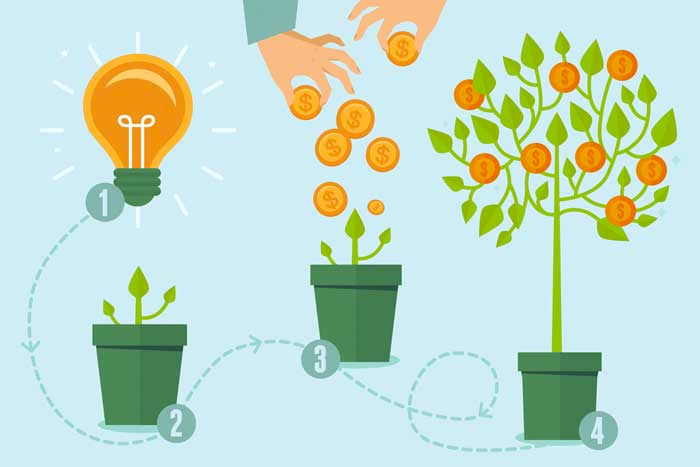 Wefunder wrote the law that enabled Regulation Crowdfunding in 2012. It was enacted in 2016.
Schedule
6:00 - 6:45 PM: Food, drinks, networking

6:45 - 7:30 PM: Fireside chat: Wefunder's founding story

7:30 - 8:00 PM: Live equity crowdfunding


8:00 - 9:00 PM: Coffee, desserts, networking
Free food, drinks, dessert, & coffee
Thank you to our generous sponsors for making this a free event! We'll feature catering from Beauregard's, refreshments from Straight to Ale, desserts from Layers Desserts, and coffee from Randolph School.
Presenting Sponsor

Supporting Sponsor



Food Sponsors



Venue Sponsor

Photography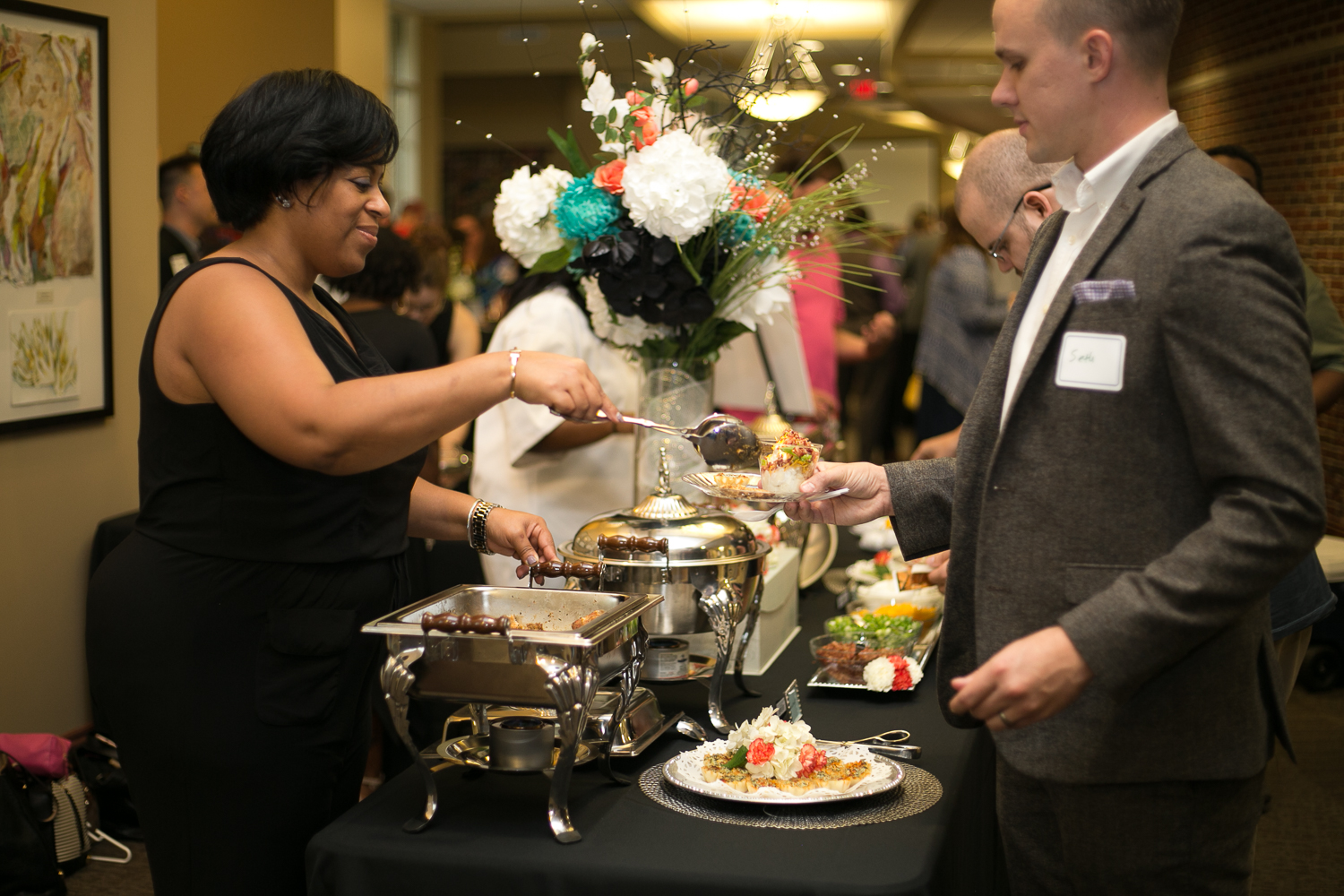 We served catered food, wine, and beer at our prior Founder Focus event
About WeFunder
Wefunder is a crowd-investing platform for startups. They help seed investors purchase stock for as little as $100 in the most promising new businesses around the country. On the other side, Wefunder helps founders raise funds from their most passionate users who provide product feedback, marketing evangelism, and business connections. Wefunder helps more startups succeed. More info: www.wefunder.com



About 32/10, Founder Focus & New Leaf Digital
Founder Focus events are a quarterly event series within New Leaf Digital's 32/10 program. The events bring together 500 professionals to network in the context of innovation education. 32/10 (pronounced "thirty-two ten") is a leadership development program for young professionals who are interested in business and innovation.
New Leaf Digital is Huntsville-based 501c3 nonprofit organization that provides innovation education opportunities to North Alabama's millennial demographic. With 1,500+ members aged 21-35 and 6 events per month, New Leaf Digital is building an innovation economy in Huntsville. More info: www.newleafdigital.org/programs



Sponsorship Opportunities

Sponsorship opportunities for this event and other New Leaf Digital events are available. If you are interested in getting exposure in front of our audience, contact Toni Eberhart at: toni@newleafdigital.org.