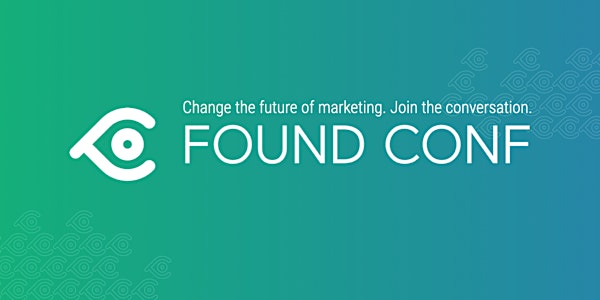 FOUND Conf
Unique one-day event is a chance to have conversations that matter and make a difference in your marketing and SEO strategy.
Refund Policy
Contact the organizer to request a refund.
Eventbrite's fee is nonrefundable.
About this event
The growing intersection of search, content, and social is driving innovation, opportunities and challenges for marketers. Found Conference is a place to work together, finding common ground and growth among fellow industry pros.
JOIN FOUND CONF LIVE HERE at Noon ET on Thursday, May 21st
What is Found Conference?
Found Conference is a place to discuss all things about digital findability. Whether that's technical SEO, content creation, analytics and measurement, social media, email marketing, and more.
The specific topics have delved into algorithm changes, ways to measure your social media success, how to start a podcast, better attribution modeling, executive reporting, and more.
The format is unique. The conference is meant to spark conversations through short presentations by speakers in the field, people who are on the front lines of their industry, where they bring up an idea, solution, tactic, or thought process. There are five topics, with three speakers per topic. Each speaker gets 10 minutes to talk to the audience, who includes their fellow speakers, about the topic. After all three speakers have presented, the audience has 15 minutes to ask questions, propose their own ideas, and discuss.
That's 45 minutes per topic - ask anyone who has been to a Found Conference - it moves QUICK.
What do you get out of Found Conference?
Several people ask what you can really get out of 10 minute presentations and we were nervous about that the first time too! But it turns out, you really get a lot. The format forces our speakers to make a single point and support it with only the most important ideas. They have to stay on topic and the audience doesn't have time to get bored. ;)
Because of the interactive aspect of the format, audience members are constantly participating in the event through questions, debate, and several are speakers themselves! Side conversations, follow up calls, and new friendships have all come from past events and we don't see any reason for that to stop now!
Who are the speakers?
You, your colleagues, your boss, a retired CEO, the media… We've had it all. Past Found Conference speaker "titles" include:
Founder
Director of marketing
VP of SEO
Student
CEO
Intern
Email marketing guru
Retired executive
Managing director of agency
Head of paid media
What topics will be covered?
This year we'll be covering five topics, which are:
Analytics and measurement - Reporting woes and telling a story with our data
Content creation - Kicking crappy content right in the kisser
Designing for readers - What looks good and is findable by search engines?
Non-profits government and other red-taped industries
Paid search - Making a buck work best for your organization
SEO -Basics and building a foundation
Technical SEO - The nitty gritty of the search engine world