Forum on the Catechumenate for Christian Initiation Ministers
Description
The wisdom of RCIA 75.1 is that the catechumenal journey is to be a gradual process. What is catechesis supposed to look like? Why and how does it need to be "accommodated to the liturgical year"? What is a "profound sense of the mystery of salvation," and how do we instill it in the catechumens and ourselves? Presenters will convey a vision of what this extended time of formation and instruction should look like. Finally, participants will be challenged and invigorated to consider the many ways in which "catechesis both precedes the liturgy and springs from it." (National Directory for Catechesis, 33).

In addition to presentations and workshops by expert speakers, the day includes continental breakfast, lunch, and refreshments.
Tickets will be available for purchase on the day of the event for $50.
If you would like to pay by check, please contact Liliana Cruz at rcia@archny.org or 646-794-2574.
La sabiduría del párrafo 75.1 del RCIA afrima que el itinerario del catecumenado es un proceso gradual. ¿Cómo debe ser la catequesis en la etapa del catecumenado? ¿Cómo y porqué debe "adecuarse al año litúrgico"? ¿Qué significa el "sentido profundo del misterio de salvación" y cómo inculcarlo en los catecúmenos y en nosotros mismos? El equipo de Catechumeneon presentará la importancia de tener una amplia formación y ensenañza. Los participantes se verán fortalecidos y desafiados a considerar los diversos modos en que la "catequesis antecede a la liturgia y es un fruto de ella" (Directiorio Nacional para la Catequesis, 33).
Ademas de las presentaciones y talleres de oradores expertos, el diá incluye desayuno continental, almuerzo y refrigerios.
Los boletos estarán disponibles pára su compra el dia del evento por $50.
Si desea pagar con cheque, comuniquese con Liliana Cruz rcia@archny.org o 646-794-2574
Timothy Johnston

Liturgical Training Publications Editor and Liturgical Training Consultant

Ximena DeBroeck, PhD.

Archdiocese of Baltimore Director of Catechetical and Pastoral Formation

Donna Eschenauer, PhD.

St. Joseph's Seminary Associate Dean and Professor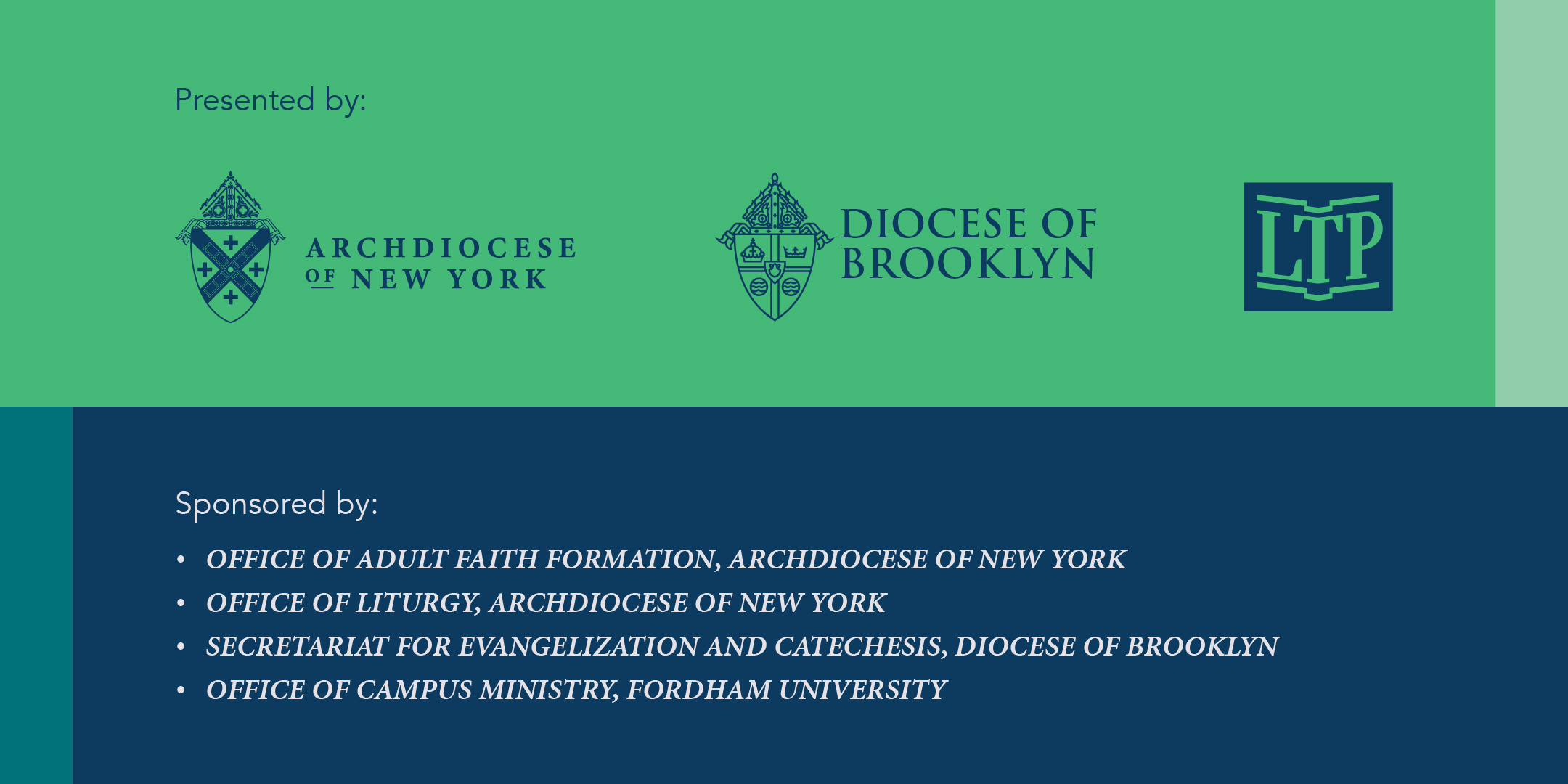 Organizer of Forum on the Catechumenate for Christian Initiation Ministers