Sales Have Ended
Registrations are closed
Hello, Council friend- Online ticket sales for this event have ended, but you can still register on-site. If you'd like to register day-of, please contact Abby Wellan at abby@smartgivers.org. We'll be able to take payment by check or credit card. See you at the FORUM! Charities Review Council Team
Sales Have Ended
Registrations are closed
Hello, Council friend- Online ticket sales for this event have ended, but you can still register on-site. If you'd like to register day-of, please contact Abby Wellan at abby@smartgivers.org. We'll be able to take payment by check or credit card. See you at the FORUM! Charities Review Council Team
Description
FORUM 2019: Breaking Patterns
May 14th, 2019 | 7:30 a.m. - 12:00 p.m.
WE CAN SEE IT ...
Everywhere we look — across every sector and every industry — there's evidence that the old ways of doing things are crumbling.
WE CAN FEEL IT ...
Damaging patterns behind traditional power dynamics that have guided institutional structures for centuries are beginning to break.
In philanthropy, nonprofit funding models are becoming more decentralized and more democratic than ever. As nonprofits better share financial and governance decision-making with the communities impacted by their work, this inversion of power and depth of meaningful relationships is transforming the sector.

JOIN US!
At FORUM 2019: Breaking Patterns, we'll take a closer look at new approaches to donor-nonprofit relationships. Uvinie Lubecki, founder and CEO of Leading Through Connection, will ground our conversation in how sector leaders are incorporating mindfulness and compassion to bring fundamentally new methods of connection into their work.

We will also look to local leaders, Maria De La Cruz of Headwaters Foundation for Justice and Tuleah Palmer of Northwest Indian Community Development Center, who are reframing the connections between nonprofits and donors right here in Minnesota.
You'll leave FORUM 2019 with real tips, strategies, and inspiration for deepening meaningful relationships that go beyond habitual patterns of behavior.

PROGRAM:
7:30 - 8:30 a.m. | Registration, Networking & Breakfast
8:30 - 10:00 a.m. | Program and Keynote
10:00 - 10:30 a.m. | Networking & Intermission
10:30 a.m. - 12:00 p.m. | Local Leaders Showcase
12:30 p.m | Optional Deep Connection Lunches
Attendees will have the opportunity to continue the conversation of the day and build new relationships over lunch with small groups across the city. Lunch is optional and is not included in the ticket price.
---

Uvinie Lubecki
Founder and CEO of Leading Through Connection
Uvinie is the Founder & CEO of Leading Through Connection, which trains leaders in compassionate leadership and supports organizations to build cultures of connection and compassion. Uvinie began her career at the World Health Organization in Darfur, Sudan and later went on to craft health technology policy for the US Department of Health and Human Services. She worked with executive teams of large health systems as a management consultant for Deloitte, incubated startup businesses at Aetna, and then became the head of strategy for RelayHealth, a business unit of McKesson. While at McKesson, Uvinie discovered the power of mindfulness and compassion in leadership. She left to focus on this work as the managing director at Dalai Lama Fellows. At LTC, Uvinie draws from her leadership experiences to craft practical and transformative mindfulness and compassion practices for leaders. Uvinie holds an MPH from the Harvard School of Public Health and a BA in Neurobiology and Behavior from Cornell University. She's originally from Sri Lanka, and was raised in New York, Nigeria, and Jordan.



Local Leaders Showcase

Maria De La Cruz
Associate Executive Director at Headwaters Foundation for Justice
Tuleah Palmer
Executive Director of Northwest Indian Community Development Center
Kris Kewitsch
Executive Director of Charities Review Council
Damon Shoholm - Moderator
Director, James P. Shannon Leadership Institute - Amherst H. Wilder Foundation

FAQs
What are my transportation/parking options for getting to and from the event?
Parking: A surface lot and parking garage are located directly across the street from the Cowles Center. Various metered street parking is available but most meters have 2-hour limits.
Light Rail: Cowles is located adjacent the Hennepin & 5th St Light Rail Stop on both the Blue & Green Lines
Buses: Hennepin is a major thoroughfare and numerous routes stop nearby including the #4, 6, 12, 61 & 141 Plan your trip at https://www.metrotransit.org/bus
How can I contact the organizer with any questions?
If you have any questions, contact Abby Wellan at abby@smartgivers.org.

How do the optional scattered lunches work? Who pays for lunch?
When you sign up for the event, you will be given an option to join other FORUM attendees for a scattered lunch at a nearby restaurant. Those who opted in for the scattered lunch will be assigned to small group lunches. We will help guide the group conversations with intentional questions meant to assist attendees in processing the programming and form relationships.
Individuals will be responsible for paying for their personal meals at the scattered lunches.
---
Presenting Sponsor:

Inclusion Sponsor: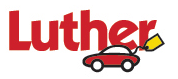 Community Sponsor: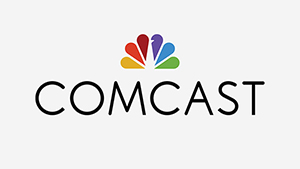 Accountability Partner Sponsor:
Olsen Thielen & Co., Ltd
Crowley, White, Helmer & Sevig
Liderança Group, Inc.
The Mobius Group
Catholic Charities of St. Paul and Minneapolis
---
To learn more, check out our website at smartgivers.org/forum