Formed Families Forward Annual Professional Workshop: What Really Works (a...
Description
Join us for Formed Families Forward's annual Professional Workshop on Friday, April 28, 2017. This year we are pleased to host Dr. Bruce Thyer, author of Science and Pseudoscience in Social Work Practice who will present on What Really Works (and What Doesn't) for Challenging Kids.
Selecting interventions for children, youth and families with very challenging emotional, behavioral, social, medical and academic needs is tough, and critically important! It is easy to get distracted by the glitzy promises of packaged programs or to fall back on the comforts of tried, but not always true, practices. On April 28, you are invited to take a fresh look at what science really says about commonly-used interventions for children and youth with significant needs.
Author, professor and international expert Dr. Bruce Thyer will offer his critical empirical review of the dozens of interventions, approaches and techniques that many professionals rely on. Join us for an interactive and revealing morning workshop designed for social work, counseling, psychology and education professionals.
Specific content includes science and pseudoscience in:
Clinical assessment

Treating children and adolescents, including those with emotional and behavioral needs, such as conduct disorders, ADHD, anxiety disorders and autism

Treating those who have experienced trauma

Addressing the unique needs of persons with developmental disabilities

Evaluating and selecting sound practices and discouraging pseudoscience
Light breakfast will be provided, beginning at 8 AM. The workshop will begin promptly at 8:30 AM.
This program has been approved by the National Association of Social Workers, Virginia Chapter for 4 contact hours. Certificate fee is $15 for NASW members and $20 for non-NASW members. Licensed Professional Counselor CEUs are pending.
Download the event flyer HERE.
About the presesenter: Bruce A. Thyer is a Professor in the College of Social Work, Florida State University. Over his distinguished 32-year career, Dr. Thyer has been a prolific researcher and author, writing numerous peer-reviewed articles and publications. His recent books include Science and Pseudoscience in Social Work Practice with Dr. Monica Pignotti, and Program Evaluation: An Introduction to an Evidence-based Approach with Drs. David Royse and Deborah K. Padgett.
Dr. Thyer has held academic and administrative positions at numerous universities. He first joined the faculty at Florida State as an assistant professor of social work in 1984 and was promoted to associate professor in 1986-1987. After 15 years at the University of Georgia, Dr. Thyer returned to Florida State as professor of social work in 2002 and served as dean of the College of Social Work for three years. A licensed clinical social worker in Florida and Georgia and board-certified behavioral analyst, he earned a doctorate in social work and psychology from the University of Michigan in 1982.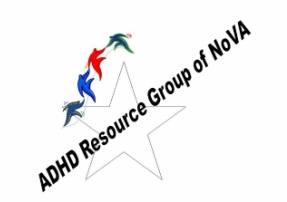 We thank Workshop co-sponsor, the ADHD Resource Group of Northern Virginia, for providing breakfast!