| | |
| --- | --- |
| Forgiveness: The Art and Science of Letting Go | |
Event Details
A 28-Session Course: start anytime from August 25th to September 21
An ancient Buddhist text tells us that resentment is like grasping a hot coal with the intention of throwing it at another person: you may hurt them but you'll certainly burn yourself.
Resentment is painful: forgiveness is freeing.
But how do we let go of resentments? How do we forgive others? If we do so, how so we avoid letting them off the hook or putting ourselves or others at risk of being hurt again? How do we forgive ourselves, and stop beating ourselves up? And if we do, are we increasing our risk of making mistakes in the future? 
These are the kinds of questions we'll be examining, and we'll attempt to put into practice lessons we learn from our reflections.
In this course Bodhipaksa will draw upon 35 years of meditation experience and a deep familiarity with Buddhist teachings. He'll also be drawing upon the results of decades of research on forgiveness, peace, and well-being.
Note that this is an online class, delivered by daily emails. Although start and end times are given, these is no requirement to be online at particular times.
We're trying a new format in this course, where the talks are mostly on video rather than in the form of readings. The talks are generally from five to eight minutes in lngth. There will also be links to guided meditations that will help build the foundations for a mindful and self-compassionate approach to forgiving yourself and others. Links to the talks and meditations are delivered by email.
The emails are delivered at a pace you determine. Any given email is only sent out after you've chosen to click on a link in the pevious email. This means that you don't end up with unread emails piling up in your inbox, making you feel stressed!
---
 The teacher on this course, Bodhipaksa, has been practicing Buddhist meditation since 1982, and teaching for  30 years. He formerly taught meditation in the Department of Religious Studies at the University of Montana, and for several years ran a thriving retreat center in the Scottish Highlands. He is the author of more than a dozen books and audiobooks, and has been published in eight languages. In 2001 he founded Wildmind, an online meditation center. He has been a member of the Triratna Buddhist order since 1993. He is originally from Scotland, but now lives in New Hampshire. He has two children.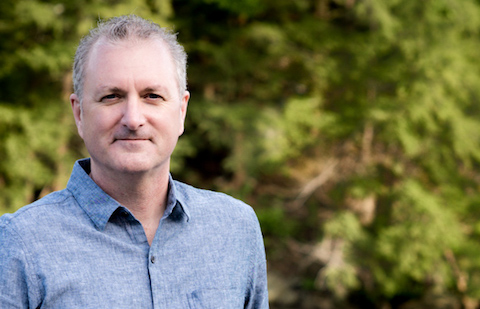 Have questions about Forgiveness: The Art and Science of Letting Go?
Contact Wildmind
Organizer
Wildmind's mission is to benefit the world by promoting mindfulness and compassion through the practice of Buddhist meditation.
Wildmind is run by Bodhipaksa, a Buddhist teacher and author who has been practicing within the Triratna Buddhist Community since 1982 and has been a member of the Triratna Buddhist Order since 1993. Bodhipaksa previously taught meditation in the Religious Studies department at the University of Montana.