Description
Our Foreign Talks Series continues!



Join us Thursday, June 8th at

WeWork Bellini Tower

from 19-21hs for a night of networking, drinks & entrepreneurial inspiration!
What: Panel Discussion - Embracing the Unknown of Entrepreneurship
Host: Tonislava Docheva - Founder of Foreign Morning
Speakers: Ale Marcote - Founder Ale Marcote Innovación & Coaching / Co-Organizer de Fuckup Nights BA
Eliana Terbeck - Regional Account Director LATAM at Havas Media / Image & Style Advisor
Ana Paula Valacco - Communications at Chequado / TEDx Organizer
(NOTE: This event is in ENGLISH)***
Who are we?
Foreign Morning is a Network Platform supporting, connecting & inspiring women on the start & growth of their entrepreneurial journey. We host workshops, speaker events and online experiences around mindful entrepreneurship. Founder Tonislava Docheva has a Bachelor Degree in Journalism from The Academy of Art in San Francisco. She's worked with several Silicon Valley startups in marketing and communications and most recently Stitch Fix - a fast-growth fash-tech giannt. In 2016, she relocated to Buenos Aires and created Foreign Morning, with the mission of supporting and connecting women globally and giving them a voice through the Foreign Morning Platform. As well as Foreign Morning, she works indepenently as a Brand Strategist specializing in trend forecasting, insights and research all at the interesection of millennial women, brands and innovation.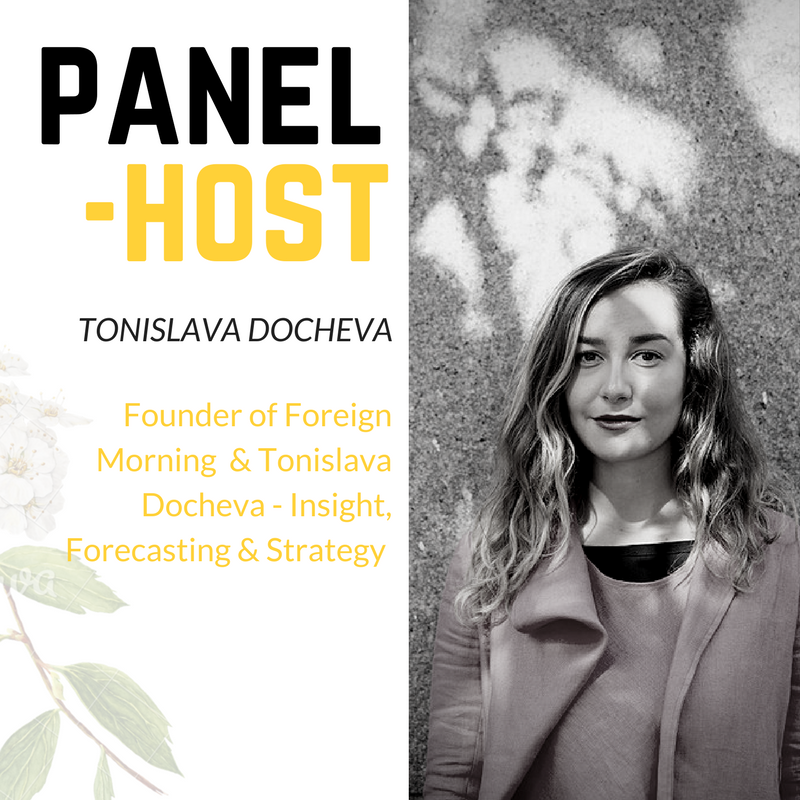 Panel Speakers:
Ale Marcote - Contadora Pública (UBA), Diplomada en Comunicación Digital (U.SXXI) y Mg. en Coaching y Cambio Organizacional (USAL). Certificada en Change Management HCMBOK. Co-organizadora y coach de oradores de Fuckup Nights Buenos Aires. Coach especializada en el aprendizaje basado en errores. Tutora en EmprendING (Cátedra de Emprendimientos UBA) y organizadora de las Maratones de TrabajoColaborativo de EmprendING.Capacitadora en liderazgo, trabajo de equipo, coaching y metodologías ágiles para emprendedores.Facilitadora de equipos y de mesas de diálogo. Facilitadora gráfica. +15 años de experiencia en Multinacionales (HSBC, Telecom, Techint), Pymes y Sector Público.
Fundadora de Ale Marcote Innovación & Coaching, consultora orientada al desarrollo del espíritu emprendedor y la incorporación de herramientas para emprender dentro de las organizaciones.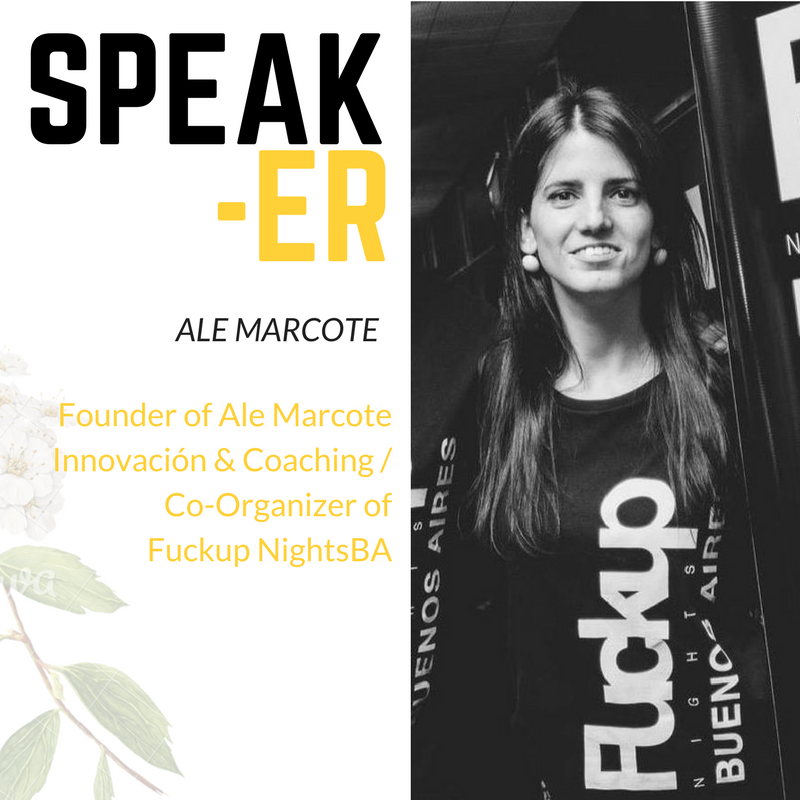 Eliana Terbeck - Licenciada en Comunicación Social de la Universidad del Salvador. MBA de la escuela de Negocios de la UADE (EDDE) Programa de desarrollo Estratégico de Marcas en el IAE Business School. 20 aÑos, de experiencia en agencia de publicidad desarrollando las estrategias de comunicación de marcas de consumo masivo (The Coca Cola Company, L' Oreal etc) , y en los últimos 10 anos especializada en marcas de Lujo, Beauty y Lifestyle Marketing Advisor of niche brands
Asesora de Imagen y Estilo como una herramienta de Comunicacion personal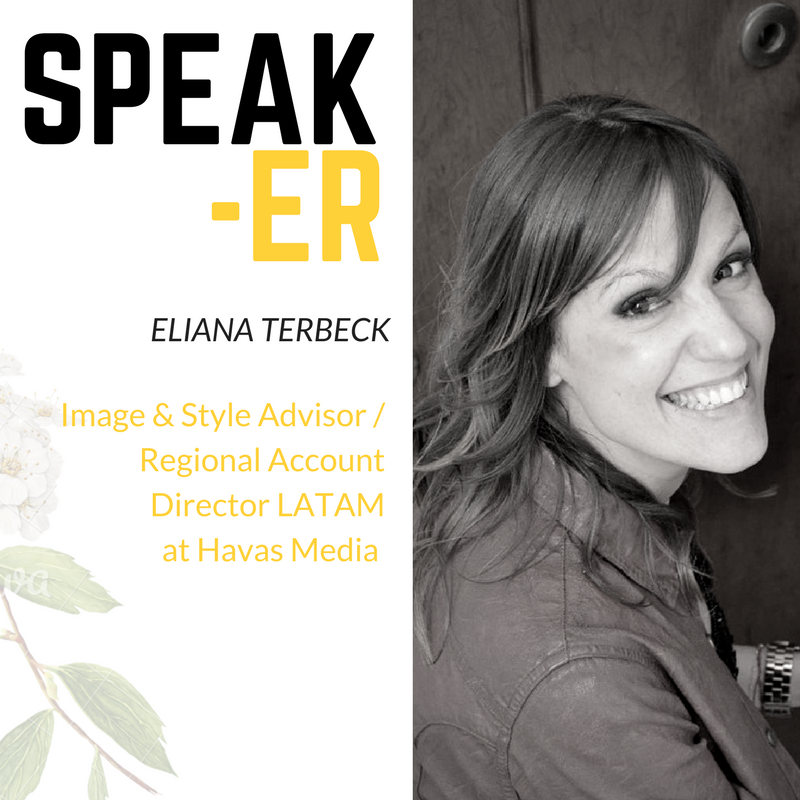 Ana Paula Valacco - Communications and Institutional Development at Chequado / TEDx Organizer. Periodismo y Ciencia Política - Interesada en temáticas relacionadas con Comunicación Institucional, Marketing Digital, Responsabilidad Social Empresaria, Fortalecimiento y Desarrollo de la Ciudadanía, Políticas Públicas, Emprendedorismo, Nuevas Tecnologías en Comunicación Social y Periodismo Digital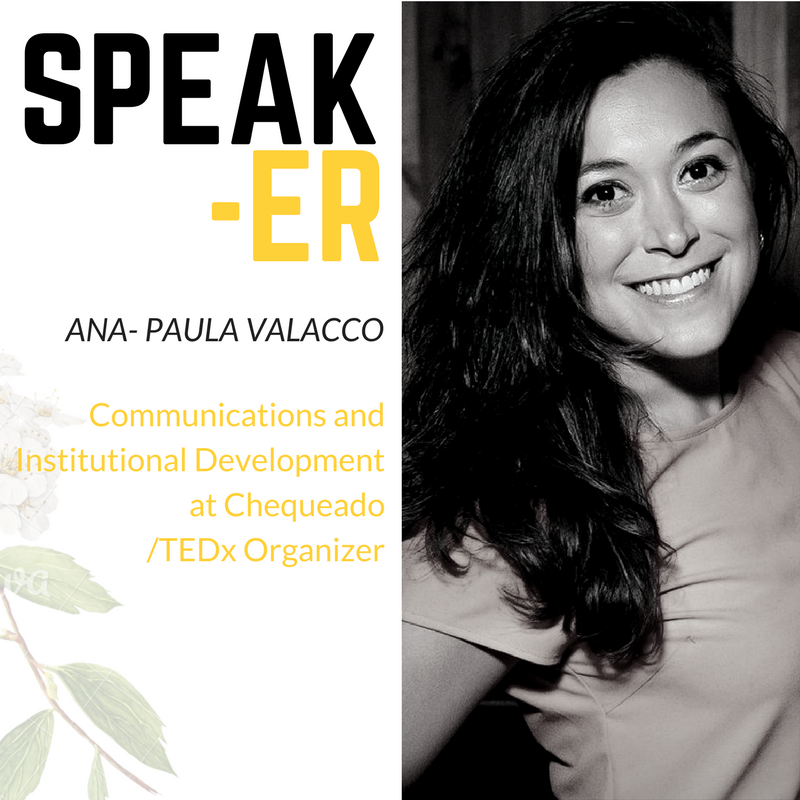 Our Venue:
WeWork is the platform for creators, Providing more than tens of thousands of members around the world with space, community and services that enable them to do what they love and create their life's work. Their mission is to create a world where people work to make a life, not just a living. WeWork - Torre Bellini is one of the largest locations in the world and just opened up in May 2017. It is an entire 25-story building of unique Buenos Aires office space.