Multiple Dates
For the Earth: BAM! 2020 (Buddhist Action Month, Live Talks with Q & A)
Buddhist practitioners share their experience on justice, interconnectivity, living simply, and the global rise in consciousness.
About this event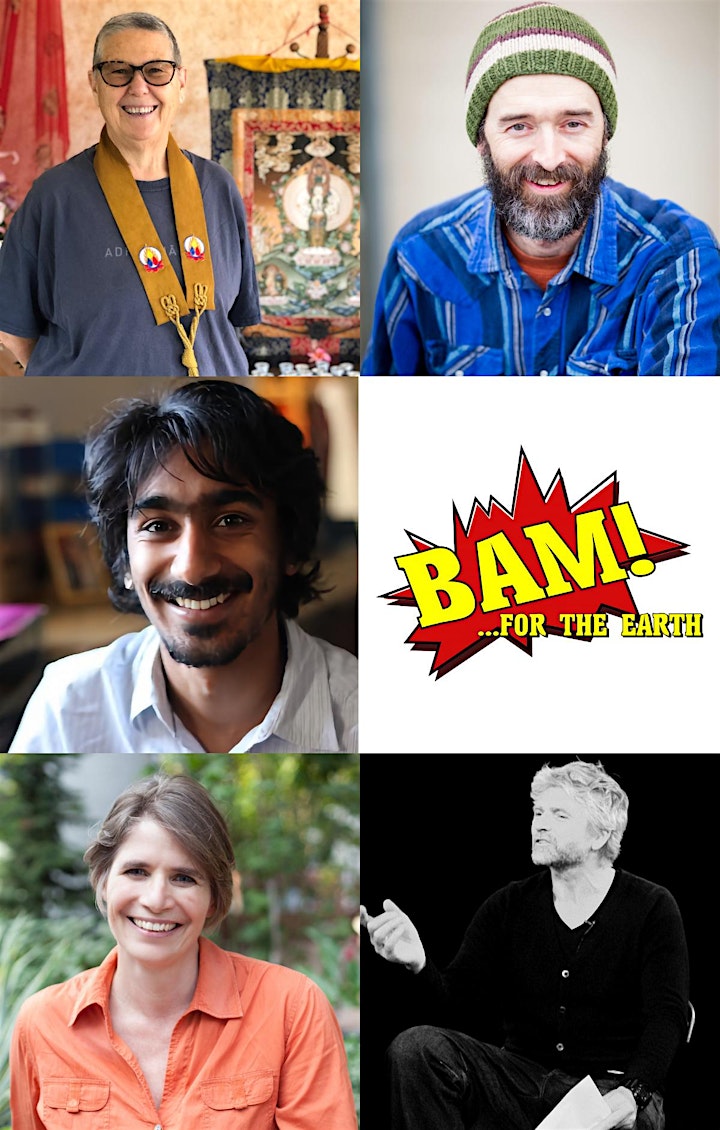 • Buddhist Action Month Event 5, Sunday July 5
For the Earth: The Environment and Social Justice
A closing panel of five great speakers to help us round off BAM 2020!
Joining all of our wonderful, previous guests from this month's exploration of how Buddhist practice and the Dharma meets an active, positive engagement with environmental matters, we're delighted this week to welcome Keval Shah from The Karuna Trust.
As well as sharing his own thoughts and interests around the theme of For The Earth, Keval will also speak from his work with Karuna in India and Nepal about the intersection of earth-centered awareness with social action, especially in communities where the economic and environmental effects of climate change are often felt first and most strongly:
Tribal communities Karuna work with, and the disruption of their relationships with the natural world.
The vulnerability of the communities to the problems of climate change when they contribute the least to emissions etc.
Dignified Livelihoods  - organic vegetable cultivation and farming in Bihar. 
Future climate resilience work Karuna plan to do.
Keval Shah is a Programme Manager for The Karuna Trust, where he has worked for eight and a half years, overseeing five Karuna projects in India working with dalit and tribal communities across Maharashtra, Madhya Pradesh, Bihar and Odisha.
He holds a law degree from the University of Bristol, where his (Environmental law) dissertation focused on non-carbon based development models in South Asia. He also recently completed an MA in South Asian Studies at SOAS, where his dissertation focused on Caste in Triratna in India. 
Support The Karuna Trust's urgent coronavirus response in India and Nepal.
Organizer of For the Earth: BAM! 2020 (Buddhist Action Month, Live Talks with Q & A)
The Dharma Toolkit is our new space to help you get through the Covid-19 lockdown.

Everything you need to stay in touch with what matters most in uncertain times:
Daily meditations
Live classes and events
Resources on Buddhism and mindfulness
Home Retreats
Daily podcasts
Community spaces and newsletters. 
From the Buddhist Centre Online: the home online for the Triratna Buddhist Community. Buddhism and meditation for the 21st Century.