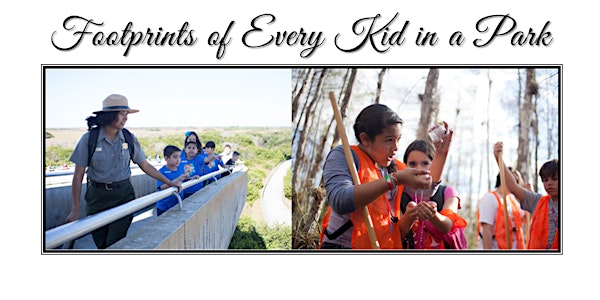 Footprints of Every Kid in a Park
When and where
Location
Woman's Club of Coconut Grove 2985 South Bayshore Drive Miami, FL 33133
Description
Help support Every Kid in a Park.
The Woman's Club of Coconut Grove invites you to an evening of history and storytelling. This special night will support Every Kid in a Park (EKIP), an Everglades Environmental Education program. With your support, we plan to bring over 16,000 school children into Everglades National Park this year!
Experience the story of the women's club fight to save Royal Palm State Park with the dramatic reading of the play "Footprints" by playwright Sandra Riley, a story that centers on the pioneer lives of Mary Barr Munroe and Kirk Munroe. As civic visionaries, they are Coconut Grove community activists, and as conservationists, they are vital in the effort to save the hammocks and birds of the Everglades.
After the dramatic reading by actors Clint Hooper (Kirk Munroe) and Melissa Ann Hubicsak (Mary Barr Munroe) we will hear from our special guests: Playwright Sandra Riley, Historian Arva Moore Parks, Everglades Director of Education Allyson Gantt and EKIP volunteer Ellen Siegel.
Free hors d'oeuvres
Entertainment & Music
Meet and greet with special guests
Cash bar
All proceeds and donations will go to support the Everglades Environmental Education Program
---
Everglades Education:
This year park rangers will lead 160 student field trips, 40 overnight camps and 60 Every Kid in a Park programs for 16,000 school children (4th, 5th and 6th grade students) from October 2016 to May 2017. While in the park, students on all programs will observe wildlife, explore different habitats, hike trails and discuss key issues affecting their national park and the greater Everglades ecosystem.
All programs will be offered free of charge to schools in Miami-Dade and surrounding counties (with free bus transportation provided as needed for disadvantaged schools).

History
On November 23, 1916 the Florida Federation of Women's Clubs gathered at Royal Palm State Park to, in the words of Mrs. May Mann Jennings, dedicate the park to "the people of Florida and their children forever." The work of the Florida Federation at that time was unprecedented, and with vision and purpose they fought together over many years to secure and preserve the land of Royal Palm State Park. Their efforts laid the groundwork for conservation in Florida and paved the way for what would later become Everglades National Park, a national treasure and World Heritage Site.
In honor of the 100th anniversary of Royal Palm State Park we hope to share the history of Royal Palm while also looking ahead to continue their vision to preserve this land for our children forever.