Description
Join C2ST and 2Blades for a film screening of the provocative documentary, FOOD EVOLUTION, followed by a discussion with a panel of experts in food technology, farming, and policy, including the director of the film, Scott Hamilton Kennedy.
Amidst a brutally polarizing debate marked by passion, suspicion and confusion, FOOD EVOLUTION​, from Academy Award®-nominated director Scott Hamilton Kennedy (The Garden, Fame High, OT: Our Town), explores the controversy surrounding GMOs and food. Traveling from Hawaiian papaya groves to banana farms in Uganda to the cornfields of Iowa, the film, narrated by esteemed science communicator Neil deGrasse Tyson​, wrestles with the emotions and the science driving one of the most heated arguments of our time.
In the GMO debate, both pro- and anti- camps claim science is on their side. Who's right?
Have a first look at the ​FOOD EVOLUTION​ trailer bit.ly/FoodEvoFilm.


Featured Guests
Marc Ghislain, PhD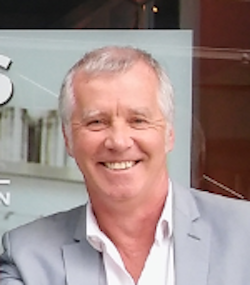 Marc is the global leader for the "Game-changing Solutions" research program at the International Potato Center (CIP). He has a PhD in gene and cell biotechnology from the Free University of Brussels and has spent his most of his career at CIP since 1993. His research interests cover genetic diversity of potato and sweetpotato germplasm, genetic mapping of traits of interest, marker-assisted selection, genomics-assisted breeding, and transgenesis. He is the author of more than sixty scientific publications. He is currently leading CIP efforts to release a transgenic potato completely resistant to late blight in sub-Saharan African countries.


Diana Horvath, PhD

Dr. Diana Horvath's interests are in the delivery of seed with improved disease resistance, particularly for smallholder farmers. Before joining Roger Freedman to set up 2Blades, she served as Science Director at ATP Capital, a New York venture capital firm that invested in companies developing agricultural biotechnologies. Focusing on technology and intellectual property, she helped to build and manage a portfolio of companies involved in forestry biotechnology, transcriptome and proteome analysis, small molecule discovery, and embryonic stem cells. Prior to that, Dr. Horvath conducted research on the molecular mechanisms of plant disease resistance as a National Science Foundation fellow and Zeneca Plant Science fellow at the Rockefeller University. Dr. Horvath received her Ph.D. in biochemistry and molecular biology from Northwestern University. She spent a year conducting research on maize and millet production in southern Africa at the Department of Agricultural Research in Botswana, after graduating from Tufts University with a BS in Biology.

Scott Hamilton Kennedy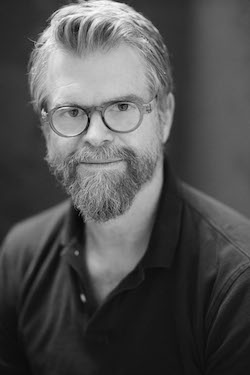 Academy Award® nominee Scott Hamilton Kennedy is a writer, director, producer, cameraman, and editor. He has worked on everything from documentary and scripted film with legends like Roger Corman, directed music videos like Jimmy Cliff's international hit "I Can See Clearly Now," to commercials, motion capture animation, scripted and reality television. His documentary work includes Oscar nominated The Garden, Independent Spirit Award Nominee OT: our town, and Fame High. Scott's latest documentary, narrated by the esteemed astrophysicist and science communicator Neil deGrasse Tyson, is FOOD EVOLUTION, which, through resetting the GMO controversy, highlights the importance of using the scientific method to help everyone – from parents to politicians – make better decisions. It has been screened at Capitol Hill, the National Academy of Sciences, the European Parliament, the FAO, and many more.

Katie Pratt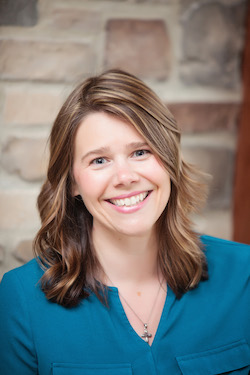 Katie Pratt and her husband Andy farm in northern Illinois with Andy's family, raising kids, corn, soybeans and seed corn for Wyffels Hybrids. Katie grew up on a livestock and grain farm where her parents and brother still farm today. She graduated from Truman State University in Kirksville, MO with a BA in communications and a minor in agriculture economics. She routinely volunteers in her community with 4-H, FFA chapters and her church. She sits on the board of directors for KSB Hospital, Amboy Community Unit School District #272, and the Lee Co. Fair Association. Katie shares about the family's farm on her blog (theillinoisfarmgirl.com) and on facebook and twitter (@KatiePratt4). She often speaks with groups about modern agriculture and the practices used on her farm. When she's not speaking with adults, she's working with students as the agriculture literacy coordinator for the Lee Co. Ag in the Classroom program, visiting students and teachers pre-K to 12 grade, sharing lessons about agriculture.
Moderator: Alesha Black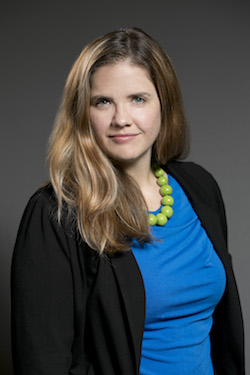 Alesha Black is the managing director the Global Food and Agriculture Program at the Chicago Council on Global Affairs. Black joined the Council from the Bill & Melinda Gates Foundation, where she focused on the foundation's strategic partnerships for agricultural development. She worked at the Bill & Melinda Gates Foundation from 2007 to 2015, where she coordinated foundation partnerships with China, Brazil, and the United States, as well as UN agencies working to support smallholder farmers. Before that, she managed a portfolio of investments working to connect smallholder farmers to better market access opportunities in sub-Saharan Africa. Black also co-led important activities to link nutrition and agriculture programs at the foundation and contributed to numerous strategic projects at the beginning of the Agricultural Development program, including the first Gender Impact Strategy, initial impact measurement framework, and early foundation advocacy activities to raise the profile of smallholder agriculture.Black received her bachelor's in journalism and psychology from the University of Arizona and her MA in international relations from the Maxwell School at Syracuse University.


Event Details
Film Row Cinema is located on the the 8th floor of 1104 S Wabash. Please ask the front desk for directions if needed. Doors open at 5:30 pm and the program starts at 6 pm.
Come early to enjoy the food and refreshments provided by the hosting organizations.
ISBE Clock Hrs will be provided for CPS teachers.
Parking and Transportation: Street parking and several paid parking garages are available in the area. The Roosevelt stop off the Green Line is one block from the venue. Please use https://www.transitchicago.com/ to help plan your trip.
Notice: As a guest of Chicago Council on Science and Technology (C2ST), you agree to be photographed, videotaped, or filmed and grant C2ST permission to put the finished footage/photography to any uses that it may deem proper including marketing, advertising (print, radio, and television) and PR-related activities.


This program is co-hosted by: