Description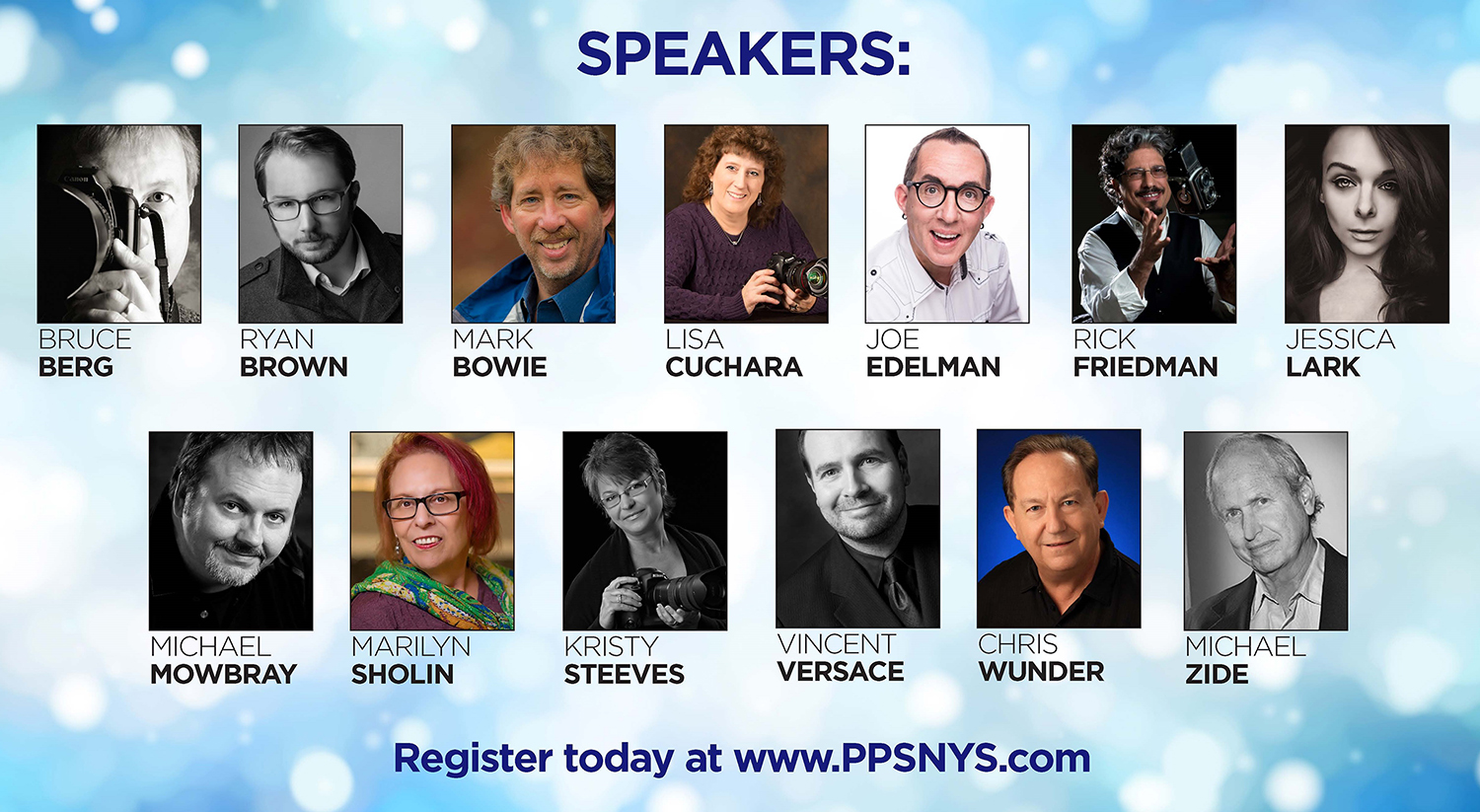 Are you like me? I'll bet you are...
Ever since 2004, I have used the PPSNYS Convention, no matter what is was called, to be my recharge. Seeing friends and mentors, listening to world class talents and enjoying the camaraderie of enthusiastic, like minded photographers somehow makes photography the best profession to be involved in.
Focus NY 2018 promises to be a new, bold step in the right direction for all of us. The theme "Illumination!" isn't just a photographic term. It's about turning the lights on in our work, our marketing, our membership and our hearts. The Heart is most important without heart, none of the rest makes sense or matters. It's the core of what we do capturing emotion in light, dark and color... with proper illumination, of course.
So save the date. March 24 to 26, 2018 at the beautiful Villa Roma Resort in New York's Catskill Mountains. It's the best investment you will ever make in yourself!
We can't wait to see you there!