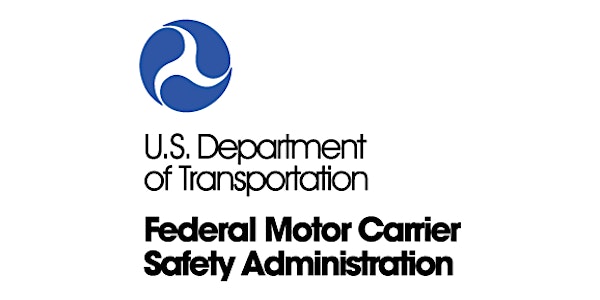 FMCSA Broker Freight Listening Session
FMCSA Broker Freight Listening Session
About this event
FMCSA announces that it will host a listening session pertaining to property carrier brokers. FMCSA would like to hear from members of the public on their views on the regulation of property carrier brokers in general, and on three pending petitions concerning specific property carrier broker regulation issues. This meeting does not pertain to broker or freight forwarder minimum financial responsibility matters. The session will be held via videoconference and will be accessible to the public for its entirety. Individuals with diverse experience and perspectives are encouraged to attend.
EVENT ACCESS – 1:00PM EDT
Click here to JOIN
For audio, use the call-in number below and enter the access code. Participants MUST use the dial-in information for audio.
US Toll: 877-692-8957
Access Code: 6814629
To submit questions to panelists and/or request further information contact, FMCSA-PIO@dot.gov, Federal Motor Carrier Safety Administration, U.S. Department of Transportation, 1200 New Jersey Avenue SE., Washington, DC 20590-0001.
Services for Individuals with Disabilities: For information on facilities or services for individuals with disabilities or to request special assistance at the meeting, please contact the email address above by October 23, 2020.