Description
Get your flu shot – Get a drink shot! Seriously.
It's easy to procrastinate getting your annual flu shot. If you didn't get yours yet, ISC is making it soooo easy for you! Even if you already got yours, you certainly have friends who haven't, maybe because they're nervous, skeptical, or think they don't need it. You need to bring them to this program where they can get all their questions answered, in person, by real science experts.
You'll be rewarded with a free drink as well for being a public health hero!
Have a drink, learn the real deal about vaccines, then get your flu shot. Done!
Get answers to these and all your vaccine questions:
How are antibiotics different from vaccines and how do they work?

Why does it have to be a shot and can't be a pill?

Why should I get a vaccine for something as mild as the flu?

Can't I get sick from a flu shot? I'm scared of a serious reaction.

Why every year? Why not just one good one as a kid like chicken pox?

Little babies can't handle lots of shots because they're delicate, right?

Why are there vaccines for measles and flu but not Zika, Ebola, AIDS, or Herpes?

Can't I just change my diet to boost my immune system and not get sick?

Your questions!
IL Science Council's Experts:
Susan Ross, PhD, Virologist, Professor at University of Illinois at Chicago
Steven Piecyk, Pharm.D., Pharmacy Manager, Jewel-Osco Pharmacy
* A sign language interpreter from the Chicago Hearing Society will be available during the program.
Doors open at 6:00pm; Program at 7:00pm.
Food & drink are available for purchase at Haymarket.
Tickets are $15 in advance and $20 day of.
Ticket includes 1 free drink (does not need to be a shot; can be soda, coffee, a house beer, well cocktail or wine)

After the discussion, guests can get their flu shot in the back room from a licensed Osco pharmacist. Most health insurance plans will cover the flu shot at 100%. To get your shot for free, if you have health insurance, you must bring your health insurance card, or just take a picture of it to keep in your phone to show the pharmacist. A couple limited plans (certain HMOs) will not cover a flu shot at 100%. If you have one of those, or no current insurance, we will have a limited number of flu shots that can be provided at no cost but you must let us know in advance.
Quick & easy; tiny needles; (virtually) painless. Don't put it off any longer, and be a public health hero!
Illinois Science Council thanks to our great partners!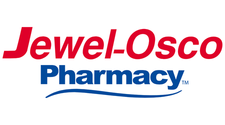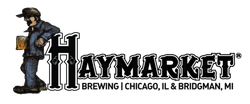 If you are interested in event sponsorship, contact Monica at mmetzler@IllinoisScience.org.

Organizer of Flu Shots & Drink Shots -- Immunology @ a Bar!
Illinois Science Council ("ISC") is an independent 501c3 nonprofit with a mission to engage, educate, and entertain the adult public about science, technology, engineering and math (STEM) topics. We showcase the scientists and research of the Chicago-area institutions and companies that make Chicago our nation's true "City of Science." ISC serves as the science & tech complement to the region's arts & culture offerings, and the adult complement to student-focused programs, by raising understanding and appreciation of STEM subjects.
Carl Sagan also observed, "We live in a society that is exquisitely dependent upon science and technology in which hardly anyone understands anything about science and technology."  ISC is certainly working to change that!
ISC explores all areas of science and technology and we do so with a fun, non-stuffy approach. We don't care what's been forgotten since school (or never learned in the first place). It's simply about continuing to exercise our inexhaustible human sense of curiosity. We create free and low-cost programs open to the public (aimed at adults and accessible to teens). ISC's engaging programs include author talks (Mary Roach, James Hamblin, Lisa Randall, Randall Munroe, Michio Kaku...), film screenings ("The Believers," "The Atom Smashers," "I Believe in Dinosaurs"), topical talks (Science of Cooking, Your Brain on Happiness, The Brain on Addiction, Science of the Internet, Human Genome & Consumer Genetic Tests...), and experiential hands-on chemistry (Chemistry of... Beer, Chocolate, Whiskey, Coffee, Honey, Bread...), and more. 
Visit: IllinoisScience.org for more info or to volunteer in our work. To support our science outreach efforts, you can make a donation here, or buy something from our Science Swag store here.