Description
---


Do you find that you're always busy, but that distractions and inefficiency affect your performance at work? Do you want to learn the precious art of exceptional focus and Flowstates at work?
Modern productivity is hard. The average knowledge-worker is interrupted every 11 minutes. Distractions, perfectionism, low energy, and work overload costs us around 145 work days each year.
There is a way to overcome these obstacles, and learn to do it for life.
Over these 3 days, you will likely achieve 5-10 days worth of progress.
By investing 3 short days, you will also transform the way you get work done, for life - You will

train your mind for deeper-focus and higher-effectiveness, to save dozens of workdays this coming year.




The Flow-working Business Retreat allows you to get significantly more work done that what you achieve in your ordinary workplace using ordinary methods, yet with less effort – thanks to a new form of effectiveness training based on the neuroscience of Flowstates.
Over three days, you'll do higher quality work, get more ideas and insights, focus on the work that matters most to you, and get things done that would otherwise have taken weeks.
By applying the Flow-Working™ method, you will take away an invaluable life-skill that you can apply to your everyday work, and which will help save you dozens of work days each year.
The method is proven.

What is Flow-working™? A system for effortless, focused workdays
Do you remember being so immersed and energized by an activity that you forgot about time?
Flow-working™ is a new method of effectiveness training designed to create hyper-focused, almost effortless work days. Companies like Google are training their employees in Flowstates. We believe Flow is the number 1 factor for wellbeing and high-performance at work.
Based on a neuroscientific approach, Flow-working™ allows you to tap into a state that enables you to get things done with less effort, focus deeper for longer, feel more energy, boost your happiness, overcome work overload, perfectionism, and procrastination, prioritize with clarity, and essentially become "undistractable".



Who is it for?
The Flow-working™ technique can be used by professionals, entrepreneurs, executives, researchers, freelancers, writers, and creatives.
Even for those who feel you can't "get away from work" because too many people are answerable to you, the Flow-working™ Retreat will actually buy you more time with colleagues and clients by freeing up hours of future workdays.
This is for anyone who wants to improve their focus, performance, and overall health and wellbeing.
The retreat is open to both individuals and teams of up to 15 people.
More than 110 Events and retreats



The Retreat Schedule
A Flow-working™ Retreat is a novel, proven concept that enables us to get focused work done while learning and practicing high-effectiveness and wellbeing skills. The retrear includes 5hrs of Flow-working training and 18hrs for you to get deep focused work done. Each day includes:
Hands-on Training-workshop (1~2 hour)
Training in proven, high-effectiveness skills from the neuroscience of Flowstates. You will take these tools and skills back to your everyday life. See the details below.
Flow-work time (5-6 hours)
Get your own work done while practicing and applying the techniques learnt in the training session. You will be working with full privacy. You'll undertake work on what matters to you with exceptional focus and clarity.
Wellbeing (throughout the day)
Learn to relax and energize through stretching, short meditation, and movement. Often participants finish the day with more energy than they started!

Individual coaching
You will be able to ask individual coaching questions on productivity and effectiveness to develop your own systems.
See the details of the schedule at productivityday.com/retreats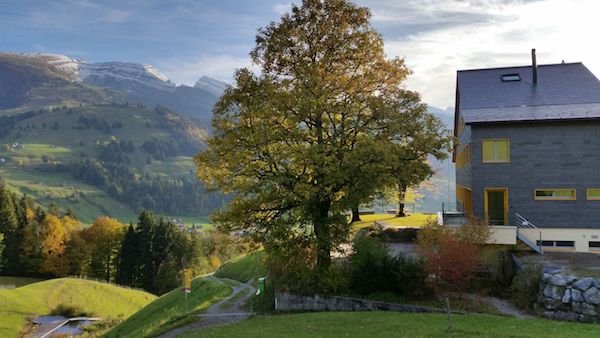 What you can expect
Work completion & Skills learning
You are likely to make more progress in the 3 days than over a normal 5-10 days (check out the testimonials). Two-and-a-half of Flow-work time is approximately equivalent what is normally achieved in an eight hour work day at the office. Participants often tackle important projects that would otherwise have waited weeks or months.
Expect to transform the way you work, focus longer and deeper, feel more energy, boost your happiness, become "undistractable", and prioritize with clarity. You will take these skills back to your everyday workplace for long term effects.
Excellent networking opportunities
During the retreat, you will have the opportunity to meet and network with like-minded professionals from a wide range of backgrounds, in a setting that inspires more useful, more meaningful, connections; something valuable you can take with you once you leave.
A recharge for body & mind
You will destress, re-focus and re-energize. You will grow your personal working capacities. You will enjoy delicious, healthy vegetarian food, in an inspiring and gorgeous mountain setting. You will breathe fresh air and recharge your batteries.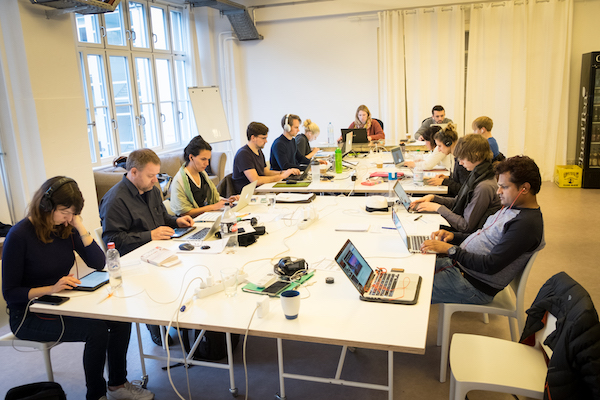 Training workshops: What you will learn
"When it comes to getting things done and creativity, some call Flow a superpower."
The workshops are hands-on and based on the neuroscience of Flowstates and models of performance excellence.
How to enter Flowstates: The precious skill of Flowstates at work - Increasing creativity & how to produce our best work

Peak Performance techniques: Dealing with distractions & procrastination - The cost of perfectionism and how to avoid it - Training the mind for deep focus and mindfulness

Purpose, motivation and emotional skills: How to turn boring tasks into meaningful ones - Clearing the mind and processing emotions
Motivation, purpose and meaning at work: Increasing energy and wellbeing at work: Making our work life simpler and easier - More energy during and after work - Establishing engaging morning routines
Effectiveness in everyday life: How to get and stay organized - Building effectiveness systems - Further effectiveness tools and techniques, from beginner to high-achiever

The research
People who enter Flow or "being in the zone" while working are reported to:
• increase creativity by 2-6 times;

• Increase productivity by 2-5 times;

• Feel more calm and relaxed throughout the workday.

(Source: McKinsey research).
In "Flowstates", the brain takes in more information per second and processes it more deeply.
Flow is also our optimal state of happiness and probably the most sought-after mental state.
The returns of effectiveness training
Effectiveness training has one of the highest ROI of any skill sets.
People who train their effectiveness skills by
• +10%: Recover 5 weeks per year,

• +30%: Recover 14 weeks per year,

for life. Most of us have a potential for doubling or tripling (+100 to +200%) our effectiveness levels.
Can you afford not to train yourself and your team?



How often do you/your team achieve a flowstate?
The ability to focus and be effective every day has never been harder. We're all pulled by incessant demands, unimportant tasks, and disturbances of our time and energy.
Companies lose 69% of each salary paid through personal ineffectiveness. 80% of employees are not engaged with their work. Overbusiness, information overload, and overwhelmedness are at an all time high.
Obstacles to effective and productive work increases stress levels and unhappiness.
This retreat is for people who believe that learning to enter Flow is a life-changing mental ability that anyone can master through training. We make our work less effortful, save hours of work each day, and make our workdays fulfilling.

How will it transform my (work) life? What work can I do there?
Use this retreat to move your professional work forward, develop your business, create strategies and plans, or start or finish that website/book/blog/dream project.
You can also use this time to de-procrastinate your to-do list, organize your inbox, get files in order… In essence, any tasks that will bring you closer to achieving your goals.
A retreat is an investment of time to create valuable personal transformations in our lives, because our brain is at its most insightful, creative and productive. People like Bill Gates and Mark Zuckerberg take work-retreats twice a year.


About the facilitator
Dr. Antoine Larchez has led more than 110 Productivity days and retreats, and is the founder of Productivity Day. He has worked in both startups & venture capital firms, as a consultant in multinational engineering companies, as well as in research & academia in Australia, the US, and across Europe.
Antoine believes that training deep-focus and effectiveness is the most direct way to develop purpose and fulfillment at work and in life.
He turned around his personal life-phase of low effectiveness and procrastination by developing a unique method to enter Flowstates – and has since been sharing it with thousands.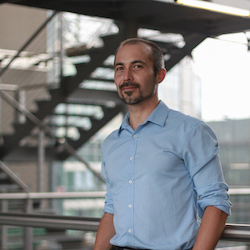 What others are saying
Since working with the program, my workdays have become more productive, efficient, and effortless, generating better results in a fraction of the time.
Miranda Siegel, Translator and Author
"Antoine's Productivity Retreats are amazing. They take my productivity to another level and are also a lot of fun. I enjoy meditation, yoga and networking and get a lot done on the same day. It's a unique experience!
Katja Urbatsch – CEO and Founder of Arbeiterkind.de
Achieved ~7 days of work in 3 days of retreat
I loved the time spent away from life's everyday obligations. It's huge deal not to have to take care of dinner, groceries, and nature is so close by that mindful breaks are easy... I was already convinced by the Productivity Days in Berlin, but the Retreat made me even more productive.
Wiebke – Research associate at FU Berlin
Achieved ~5 days of work in 3 days of retreat
I experienced the amazing effects of working in the "Flow". During the retreat, despite working so intensely, it felt like holidays: inspiring new people, a great location and plenty of yummy, healthy food. If the retreats were every month, I'd definitely go – I achieve much more, much faster.
Mirjam Bombis, M.A.
How to book
Bookings close three weeks before the retreat.
1. Book your retreat on Eventbrite. Spots are limited.

2. Book your accommodation & food package directly on karunahaus.ch (Single, double, or dorm rooms available).
Money guarantee.
We know that for some of you this retreat can feel like a new concept, so we'll refund your event cost (not the accomodation/food) if you were not satisfied after the retreat. We care about you having a valuable and meaningful time.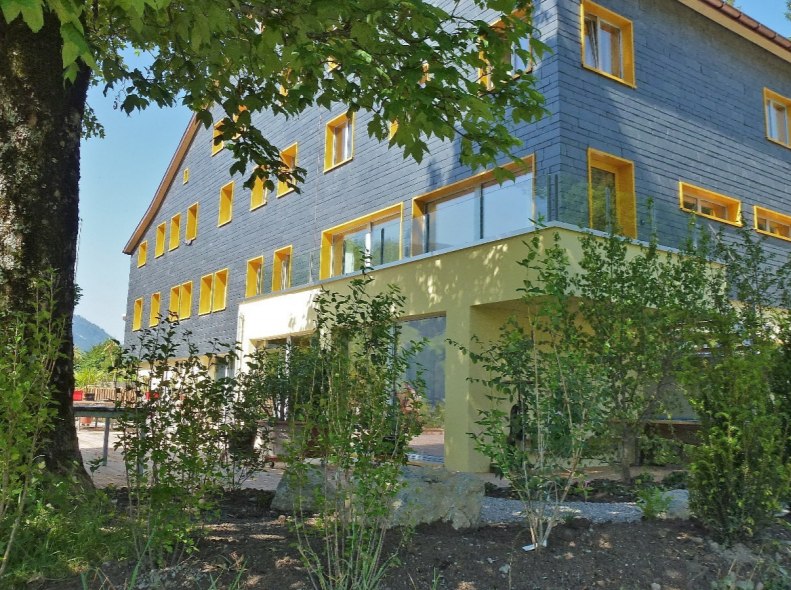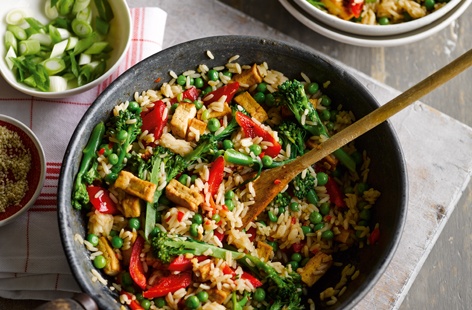 Can I bring a team?
Yes. The workshop is an effective team building experience. Doing the training together encourages team members to reinforce each other's new skills in the workplace.
The workshop not only transforms the way groups work, but helps increase overall health, fulfillment, and performance.
Free 20 min consultation
You want to ask about effectiveness, assess where you are at, or if this retreat is right for you? Contact Antoine to set up a 20 min free consultation by phone - hello@productivityday.com
Contact us for any questions
If you have any further questions about the retreat, simply send an email to hello@productivityday.com and we will get back to you shortly.
Sign-up for email updates here.