Florida Main Street Conference 2019: Church Street, Orlando
2019 Florida Main Street Conference: Church Street District, Orlando Main Streets
About this Event
Join us for this year's Florida Main Street Conference in one of Florida's most iconic, historic destinations: Church Street District. Located in the heart of Downtown Orlando, the Church Street District is home to an eclectic mix of dining options, professional sports, live entertainment, night life and world-class venues.
When meeting at the Amway Center, please park in the Blue Lot on the north side of the arena and enter via the administration entrance located to the immediate left of the Orlando Magic Team Shop.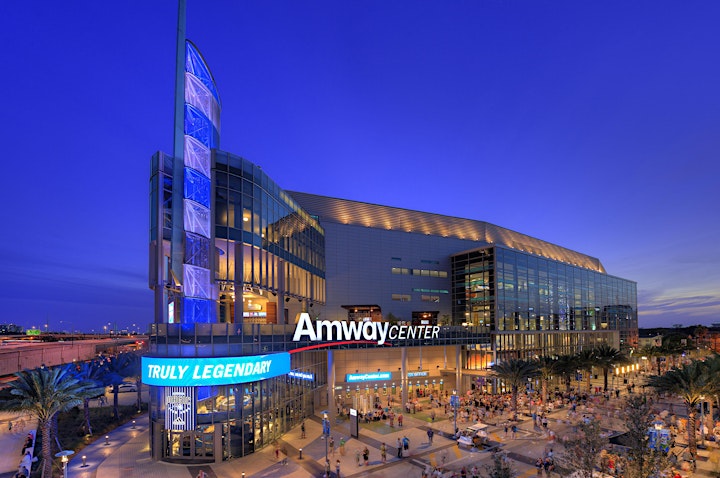 The Church Street District is deeply rooted in Orlando's history. In conjunction with the opening of the Amway Center in 2010, businesses along historic Church Street joined forces to create a vibrant commercial district that attracts visitors and locals to downtown Orlando. The Church Street District received Main Street designation in 2011. We invite you to stroll downtown and see first-hand what makes Church so special.
HOTEL INFORMATION:
Aloft Downtown Orlando will be our host hotel for the FL Main Street Conference, offering a block room rate of $150/night (limited availability, regularly $200+/night). This rate is only available until July 1st!
Great news! Now you can make a "staycation" out of your FL Main Street conference trip! Aloft has made block pricing available to guests starting as early as July 19 and ending July 30. Arrive early or stay after the conference to experience all of the Orlando Main Streets at your leisure (there are 10!). Bring the family - explore Downtown Orlando, the theme parks and more. Reserve your room today!
Additional hotel options and information is listed below. We look forward to seeing you in Downtown Orlando!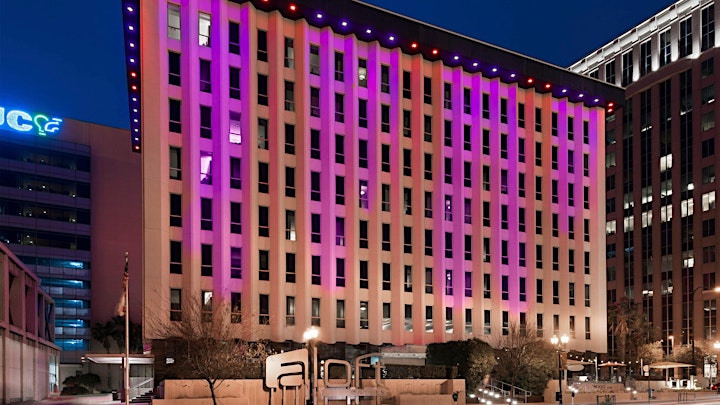 Conference Hotel: Aloft Downtown
500 S Orange Ave., Orlando, FL 32801
Fixed Rate: $150/night, block room rate (limited availability)
Call to reserve: (407) 380-3500 and mention FL Main Street Conference, or click here to make online reservations.
Other nearby hotel options listed in order of proximity to Church Street:
Grand Bohemian Luxury Hotel Orlando
325 S Orange Ave., Orlando, FL 32801
Average Rate: $250+
Embassy Suites Downtown Orlando
191 E Pine St., Orlando, FL 32801
Average Rate: $215 - $245
400 W Livingston St., Orlando, FL 32801
Average Rate: $170/night
Crowne Plaza: Orlando Downtown
304 W Colonial Dr., Orlando, FL 32801
Average Rate: $130/night
227 N Eola Dr., Orlando, FL 32801
Average Rate: $170-$200
Hampton Inn & Suites - Orlando/Downtown South
43 Columbia St., Orlando, FL 32806
Average Rate: $175/night
2416 N Orange Ave., Orlando, FL 32804
Average Rate: $140/night