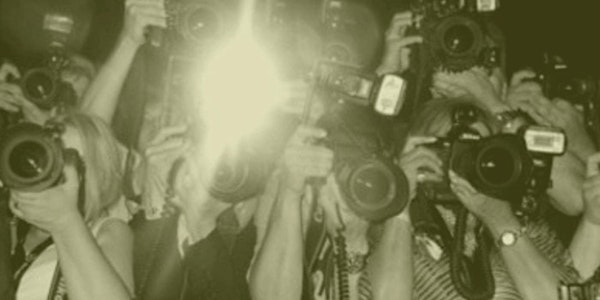 Flash Talks: A New Lens on the Future | Virtual Event
Long Now Boston welcomes 5 remarkable individuals to the 4th Annual Flash Talks.
About this event
Zoom opens @ 7:15 -- Come early and meet other Long Now thinkers | Presentation starts at 7:30PM
Long Now Boston welcomes 5 remarkable individuals to the 4th Annual Flash Talks. Our 2022 invited speakers are early career researchers, educators, and developers that are looking at problems and providing innovative solutions by looking toward the future through a new lens. Join us for a Long Now Boston conversation with fascinating talks by these up and coming leaders from various disciplines that range from developing open learning platforms to robotics design.
The Future of Open Learning: Using digital technology to provide access to education. Presented by Katherine Ouellette, Communications Specialist at MIT Open Learning.
Space Enabled: Laying the foundation for the future of space exploration. Presented by David Colby Reed, PhD candidate in the Space Enabled Lab at MIT Media lab.
The MEER Framework: Solving the climate crisis necessitates cdeoupling the overheating and the greenhouse gas problems. We summarize preliminary data consistent with the efficacy of sky-facing glass mirrors for enabling local adaptation while globally rebalancing Earth's energy fluxes. Presented by Ye Tao, The MEER Framework.
Biology as Technology: Recoding the Future: Living things have been harnessed as a technology by humans for millennia. Synthetic biology is revolutionizing the way we think about the living world around us. Presented by Sudeep Agarwala, synthetic biologist and Program Director at Gingko Bioworks.
Developing Equitable Robot Design Processes: Technologies, including robots, can embed new inequalities and entrench existing ones, we need to promote more equitable ways of designing robots. I focus on equitable design approaches that can be leveraged to incorporate more voices and values in the robot design process. Presented by Anastasia Ostrowski, PhD student and design researcher in the Personal Robots Group at MIT Media Lab.
Among the questions that each speaker will address:
• What are the long term benefits that you hope will flow from your field?
• What are the biggest challenges that you face?
• How does this work connect with other fields?
• What is your vision for the future of your discipline?
Audience participation is encouraged for this event. Bring your enthusiasm and your questions for a thought-provoking evening from a Long Now perspective.
Join the conversation and be part of the solution.
The conversation will be held virtually using the Zoom platform. Login information and password will be provided to registrants prior to the event.
Free Admission | Login begins at 7:15PM; the conversation begins at 7:30PM
About the speakers:
Katherine Ouellete is a writer, communications specialist, and open learning advocate at MIT Open Learning. She is passionate about transforming teaching and learning through the innovative use of digital technologies. Katherine creates content on several cutting edge technologies for the MIT Open Learning newsletter. She is also a freelance contributor for WBUR.
David Colby Reed is a PhD student at the MIT Media Lab, where he is a member of the Space Enabled research group and cofounder of the Space Governance Collaborative. His research focuses on designing participation, voice, and equity into the architectures of complex systems like law, economies, and technologies.
Dr. Sudeep Agarwala earned his PhD from MIT and is now a synthetic biologist at Ginkgo Bioworks. He is fascinated by how microbes can be engineered to produce different fragrances, flavors, and proteins to address issues around resource limitation and climate change. Outside of the lab, he is passionate about science communication and public engagement around genetic engineering and biotechnology. His writings on biology and biotechnology have appeared in the Washington Post and Grow Magazine. He is currently under contract with Harvard University Press.
Dr. Ye Tao developed the MEER Framework (Mirrors for Earth's Energy Rebalance) while serving as a Principal Investigator at the Rowland Institute at Harvard between 2016 and 2021. Dr. Tao is currently on a European lecture tour, after presenting at COP26, to widely disseminate information foundational to the survival and future prosperity of the human animal.
Anastasia Ostrowski is a PhD student and design researcher at the MIT Media Lab. Her work focuses on equitable design of robots, including co-design and participatory design approaches.
We're proud and excited to welcome Katherine, David, Ye, Sudeep, and Anastasia to the Long Now Boston community.
Cambridge Innovation Center is an in-kind sponsor of this Long Now Boston conversation. We are very grateful for their support.