Description
Five Secrets to a Steady Flow of New Clients
Wish it were easier to attract and close high-quality clients? Working hard and not getting the number or quality of clients that you really want? Even very successful firms endure "feast or famine" cycles of busyness followed by dry spells.
Having mentored hundreds of businesses, Evan Horowitz knows how quickly you can get a consistent stream of amazing clients. He's found the common traps that hold entrepreneurs back. When you overcome these traps, you'll dramatically increase the effectiveness of the precious time you spend on marketing.
If you're ready for the number and quality of clients you want, with less headache, you won't want to miss this. During the workshop, Evan will show you how to apply each of the five secrets. You'll leave with a personalized action plan for big growth in 2017!
Stay after the presentation for our holiday celebration!
Keep your action plan in mind as you network and build connections during our joint holiday party with Koi Creative Space. Visit the holiday merch table for designer wrapping paper from creatives across the New England area, including our very own board member Janet Scabrini who designed the artwork above —then mix & mingle with new friends and beverages from local company sponsors.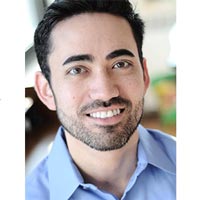 Speaker's Bio:
Evan Horowitz, Entrepreneurial Growth Expert
Evan Horowitz (www.EvanHorowitz.me) advises entrepreneurs who want to break the mold, to do things differently from everyone else. His clients are driven, successful people, who are running the biggest business they've ever run before. So of course they don't know exactly where to head, or how to get there fastest.
Evan brings a diverse skillset: Harvard MBA, seasoned business manager (having run hundred-million dollar businesses in Silicon Valley and at Samsung), entrepreneurial growth advisor with his own consulting firm, and human performance hacker with a revolutionary personal development program.
To get simple tips to become a smarter business leader, join Evan's free monthly newsletter.
Plus exclusivley for AIGA Members:
Click through here to dive into a mini-consultation to answer:
How do I get more clients, faster?
Entrepreneurial Growth Expert Evan Horowitz is offering AIGA BrandCentral members the opportunity to apply for a complimentary mini-consultations. In this session, Evan will help you precisely diagnose where the biggest constraint to getting more clients, and how to best invest your money and time to overcome it. He can also connect you to an appropriate specialist from his broad network, so you can move much more quickly toward your goals.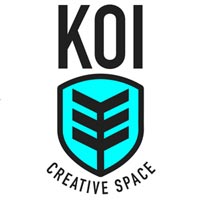 Event Partner:
KOI Creative Space is a coworking facility built with the creative professional in mind. With a location in the heart of downtown White Plains, KOI offers sunny, spacious workspaces with above table power/USB ports, blazing fast internet, printer access (at no additional fee), and all the locally-sourced premium coffee, beer, and snacks you think you need to power through the workday. Memberships also include VIP admission to all events (including reduced admission to AIGA events), access to the KOI mentorship network, and more. AIGA members also receive 10% off of any booking - check out koicreativespace.com/aiga-pricing for more information.
Food and Beverage Sponsors:
Organizer of Five Secrets to a Steady Flow of New Clients + Holiday Reception
We are the AIGA chapter dedicated to advancing the discipline of world-class branding.
Our members are design, branding, packaging, and marketing professionals who seek connection and community with world class branding thought leaders, strategic partners and each other.
BrandCentral is voice of branding for AIGA and together we can do amazing things.