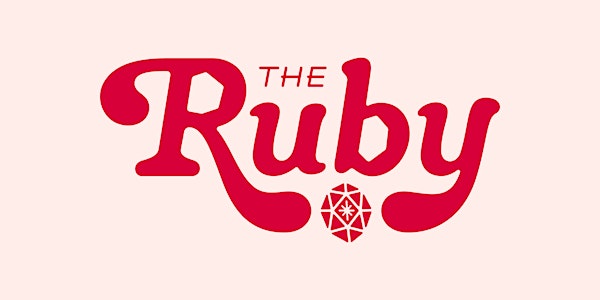 Five Ruby Readings: Works in Progress by San Francisco Arts Commission Grantees
When and where
Location
The Ruby SF 23rd Street and Bryant Street San Francisco, CA 94110
Description
Join Ruby writers and San Francisco Arts Commission Individual Artist Commission grantees Celeste Chan, Melissa Hung, Shruti Swamy, Virgie Tovar and Michelle Wallace for an intimate reading of works in progress.
About Our Readers
Virgie Tovar was named one of the 50 most influential feminists by Bitch Magazine in 2018. Tovar is the author of You Have the Right to Remain Fat (August 2018) and FLAWLESS: Radical Body Positivity for Girls of Color (Spring 2020). She is a contributor for Forbes, Medium, and Bedsider. Virgie has been featured by the New York Times, Tech Insider, BBC, and Al Jazeera and will be reading from Hungry: A Work of Fiction, a novel in progress made possible by the San Francisco Arts Commission Individual Artist Commission.
The winner of two O. Henry Awards, Shruti Swamy's work has appeared in The Paris Review, the Kenyon Review Online, and elsewhere. She is a recipient of a 2018 grant from the Elizabeth George Foundation. Her story collection A House Is a Body is forthcoming from Algonquin Books. She will be reading from stories exploring the complexities of motherhood through the lens of Hindu mythology, and centering on the experiences of women of color.
Celeste Chan moved to San Francisco in 2004. Since that time, she founded and directed Queer Rebels (a queer and trans people of color arts project), joined Foglifter as a board member, created a one-woman show titled (Re)generation, and toured with Sister Spit. Her work can be found in AWAY, cream city review, Gertrude, and other literary journals. She's currently writing a memoir about war and ancestral resilience.
Melissa Hung is a writer and independent journalist. Her essays and reported stories have appeared in NPR, Vogue, Catapult, Longreads, Eater, and Pacific Standard. Melissa is the founding editor of Hyphen and the former director of WritersCorps. She has received fellowships from VONA and the Interdisciplinary Writers Lab. She is working on a collection of creative nonfiction about her chronic headache and navigating a complicated relationship with a body in illness.
Michelle Wallace is working on a memoir, a YA novel, and a collection of short fiction set along the borderlands. She has published fiction, creative nonfiction, and journalism at Alpinist, The San Francisco Chronicle, KCET, The Rumpus, Yoga Journal, and Catapult, among others. She has an MFA, is an alum of VONA and The Community of Writers at Squaw Valley, and ran The Borderlands Lectura.