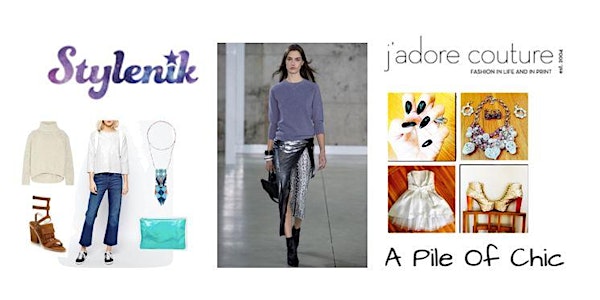 FiSF's Public Workshop Series Presents: Using Blogs to Build Your Brand
When and where
Location
Fashion Incubator San Francisco at Union Square 50 O'Farrell Street 7th Floor San Francisco, CA 94108
Description
Using Blogs to Build Your Brand
Want to get noticed and covered by fashion bloggers? Need inspiration for your next blog post that will make your brand pop?
Come hear leading fashion and lifestyle bloggers from j'adore couture (Kim Mitchell), Stylenik (Kristen Philipkoski) and A Pile of Chic (Leila Radan/Michele Gates) reveal what works and what won't in building followers to grow your brand. San Francisco Chronicle STYLE contributor and fashion commentator Tony Bravo will moderate the discussion.
About the Bloggers:

Kristen Philipkoski is editor-in-chief of Independent Fashion Bloggers (www.heartifb.com). She also writes for Forbes, Eat, Sleep, Denim, and her own blog, Stylenik. Previously, she served as the San Francisco editor for Racked, covering the intersection of retail, fashion, and technology. She has written about everything from human cloning to luxury shopping for publications including Wired, Gizmodo, Refinery 29, and the San Francisco Chronicle.

WHEN: Wednesday, June 17, 2015 / 6:30-9 p.m.
WHERE: FiSF – 50 O'Farrell between Stockton and Grant, 7th Floor
COST: $25 general admission; $10 students/interns