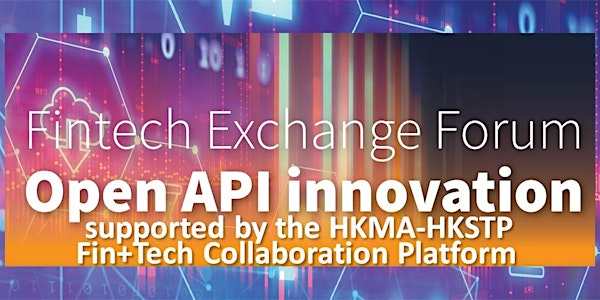 Fintech Exchange Forum: Open API innovation
Fintech Exchange Forum: Open API Innovation
About this event
Fintech Exchange Forum: Open API Innovation
supported by the HKMA-HKSTP Fin+Tech Collaboration Platform
The Hong Kong Monetary Authority (HKMA) introduced in July 2018 the Open API Framework for the Banking Sector, which aims to facilitate the development and wider adoption of APIs by the banking sector. Following the encouraging progress of banking Open APIs in the past year, the Fintech Facilitation Office of the HKMA and the Hong Kong Science and Technology Parks Corporation (HKSTP) are jointly organising this Open API webinar, which will enable participants to connect with HKSTP, third-party service providers, tech firms, and start-ups to explore further API collaboration. In the webinar, HKSTP and innovative firms will showcase their experience and platforms/solutions covering Open API use cases in different areas, including:
SME lending
FX services
Anti-Money Laundering
Mortgage
and many more
Agenda
Opening
Presentation by HKSTP on their support to Open Banking
Presentations by innovative firms
Q&A chatroom by individual firm
Presenting innovative firms
beNovelty, FundPark, ReadyTravel, Regtics, GoLion, and mReferral
Additional support from HKSTP
one-on-one follow-up post-event meeting (exclusively for firms from HKSTP)
Exploring opportunities for project collaborations? Request your one-on-one follow-up meeting here, and the firm(s) will be in touch:
If you would like to receive invitations from HKSTP and updates about what's going on in the HKSTP FinTech Community, click here to register.
Click here to download the event agenda and brochure on STP session.
You will be able to download the agenda with zoom link to Q&A chatroom by individual firm after registration.