Description
The Event Agenda (6:00pm-8:30pm)
• Registration (6-6:15pm)
• Networking/Icebreaker along with refreshments (6:15pm-7:15pm)
• Announcements and Updates (7:15-7:30pm)
• Member Spotlights (7:30-7:45pm)
• Panel facilitated by Louise Newsome (7:45 pm-8:30pm)
Panel Discussion: Finding Your Hustle 2017
What does it really mean to spark your passion, and potentially grow a business from it... and how do you find the hustle that sets your life on fire. It takes guts to look deep inside of yourself and feel empowered to chase after what you love. There is no better time than NOW to step back and focus on YOU. Learn to let go of perfection, keep an open mind while exploring your passions, give back to your community, and take one action step every day to grow your future business.
Speaker Info:
Panel:
Paulette Woolf, Woolf Strategies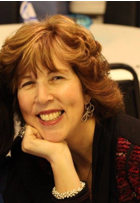 Paulette Woolf is currently a Principal in Techpargroup in its Change Management Practice and President of Woolf Strategies. She recently served as Chief of Management Support Services (MSS) in the United Nations' Office of the Under-Secretary-General for Management. The MSS mandate is to support implementation of the Secretary General's management reform priorities.
In her capacity as Chief, MSS, Ms. Woolf has also provided change management support to implementation of a system-wide ERP system, an enhanced IT strategy and the Global Field Support Strategy (GFSS) in the Department of Field Support (DFS).
Ms. Woolf holds a Master's Degree in Public Administration from NYU's Wagner Graduate School of Public Service. She has served in senior management positions in three New York City administrations including the Mayor's Office. She has held Executive Board positions in professional organizations such as the Intergovernmental Audit Forum and the Association of Internal Management Consultants.
Ms. Woolf currently volunteers in Israel at the Golda Meir Centre providing training and expertise to people in the developing world as well as change management support to women of the Bedouin community in the Negev.
Jodi Waldron, Jungle Jaunts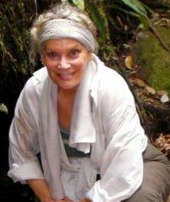 As a high school teacher, Jodi enjoyed giving her students the "insider's scoop": behind the scenes information from world-wide travels. She left teaching to indulge her growing passion of world travel and her explorations stopped after "discovering" Malaysian Borneo.
Living in Malaysia approximately 3months a year for the past 15 years, Jodi has the knowledge, insight and experience to design your trip to bridge the gap between Western tastes and Eastern culture.Since her 4th year of business, Jodi was able to achieve her start-up goal of donating a portion of each client's bill to schools and orphanages in the Kuching area.
Danielle Donaphin, Donaphin Career Enrichment Services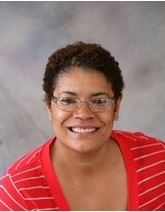 Donaphin Career Enrichment Services, established in 2014, draws upon 30 years of corporate experience in people management, organizational development and customer service to deliver impactful training, consulting and coaching services. Services focus on developing and enhancing career and personal growth that begins with self-awareness. A high level of emphasis is directed towards strengthening Emotional Intelligence and Life Skills - an array of adaptive and positive thinking and behaviors that enable people to learn and flourish from the demands and challenges of ambitious career aspirations and everyday life.
Spotlights:
Lina Lerentracht, Independent Real Estate Entrepreneur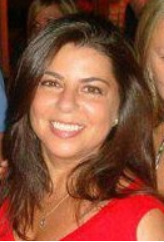 Originally from Odessa Ukraine, Lina came to the USA with her parents when she was 6 years old. So she considers herself a New Yorker. Lina graduated with a degree from Pace University in Education.She has been successful in several different businesses and loves to volunteer and mentor young women for the Covenant House.

Lauren Rimler, Director of Research and Corporate Recruitment
Lauren Rimler has been in the recruiting space for over 10 years and has experience recruiting in various different industries. She started out as a "sourcer" in this field and has grown tremendously in her career and is now successfully running an internal recruiting division as well as a Research department within a successful IT staffing firm in NYC. In addition to the work she does for Mitchell Martin, Inc., she also works with students and adults who need assistance with their resume and interview preparation to get them ready to enter or re-enter the workforce. She also spearheads all Philanthropic efforts for #MMICares, the Philanthropic organization within Mitchell Martin, Inc.