Finding The Right Fit: A Conversation About The College Search
When and where
Location
Boston Marriott Newton 2345 Commonwealth Avenue Newton, MA 02466
Description
College Admissions Academy is excited to host Maria Furtado, Executive Director of Colleges That Change Lives, for a discussion about the college search process and finding the right college fit. Maria has worked in higher education for over 20 years, and she worked at two CTCL schools, Clark Universityin Worcester, Massachusetts, and Eckerd College in St Petersburg, Florida.
Parents, high school students and educators are encouraged to attend as we delve into topics including the media portrayal of college admission and the reality, liberal arts vs STEM, with an emphasis on the lifelong value of a liberal arts education, financial aid: merit-based and need-based and the return on investment, tips for reducing college search and application stress, and the history and mission of Colleges That Change Lives.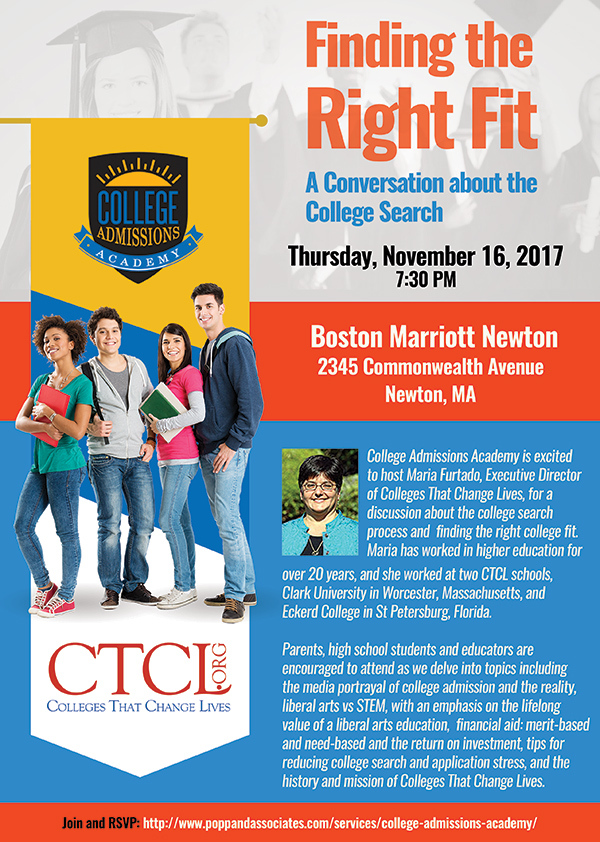 Light refreshments will be served.