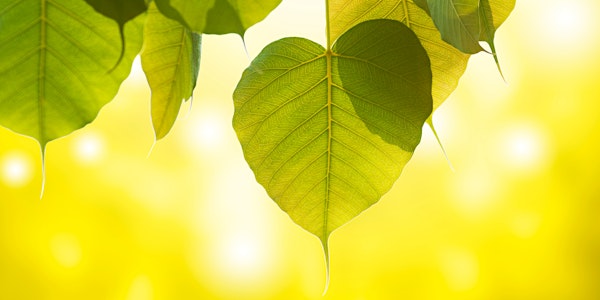 Finding Freedom & Stillness in the Midst of Saṃsāra
An online retreat to investigate the nature of samsara, our place in it, and its center in "non-fabrication." Guided by Santikaro.
About this event
Retreat Description
Embodied life is a stream of experiences that we perceive, think about, and feel emotionally. We recognize patterns and create stories about them, then react in ways that become habitual. These stories and reactions create consequences that become more grist for the mill. This is saṃsāra, wandering and spinning in patterns and cycles.
Santikaro will share insights and practices from a new book by Buddhadāsa Bhikkhu that guides us on a contemplative journey to the heart of samsara, where we discover clarity, peace, freedom, and compassion in the midst of samsara. This retreat aims to incorporate highlights of that journey within our lives as they are. Wherever we go and whatever we do, there is mind, which is on a journey to profound liberation and peace. Together we'll contemplate the nature of this journey of mind and of reality.
This retreat is suitable for beginners and experienced meditators alike.
Retreat Format
The retreat format will involve two 90-minute sessions a day—early morning and evening—with an additional optional guided meditation in the afternoon.
The 6:30 am session will give themes for reflection and observation during the day. The 7:00 pm session we will share observations and consider them in the light of Buddha-Dhamma. Both sessions will include sitting meditation.
This schedule will allow you to attend to life's work and tasks as you continue your Dhamma practice off the cushion. This format enables us to highlight how pragmatic the Dhamma teachings are in everyday life. If your life allows, you can of course meditate and study throughout the day.
Buddhadāsa Bhikkhu's book, Seeing with the Eyes of the Dhamma, ships in late January. To preorder your copy, go here: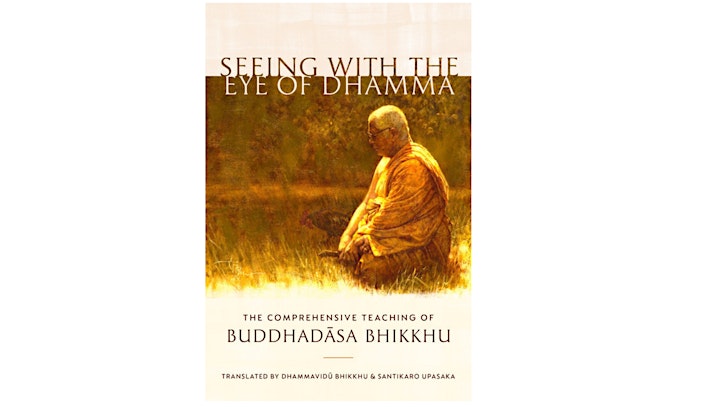 This is a Freely Offered, Dana-Based Retreat
The teachings are offered freely by Santikaro. Donations (dana) to support Santikaro and his work at Kevala Retreat will be gratefully accepted. There will be an opportunity to offer dana at the end of the retreat. Read more about Kevala Retreat at www.kevalaretreat.org.
At-Home Retreat Information
In this At-Home retreat, teaching will take place online via Zoom. Download Zoom here. If you already have Zoom, please make sure it is upgraded to the newest version. Please contact us if you are new to Zoom and need support.
Prior to the retreat, you will receive the Zoom link and retreat schedule.
About Santikaro

Santikaro is a teacher of Buddha-Dhamma & meditation strongly influenced by the middle way of the early sources. He lived as a Buddhist monk for 19 years training under and translating for Ajahn Buddhadasa, a Thai Theravada master. After retiring from the monkhood in 2004 he has collaborated with Jo Marie Thompson to found Kevala Retreat, a modern expression of Buddhist practice, study, and sustainability located in rural southwestern Wisconsin. He is also a student and teacher of the Enneagram, the Dhamma of Social Justice and is interested in the healing of addiction & trauma within a Buddhist framework. Diagnosed with lymphoma in 2010, he learned much through the process of treatment & recovery. He actively teaches throughout the USA and internationally.
Questions? Please contact the retreat registrar
lindaglass@ameritech.net