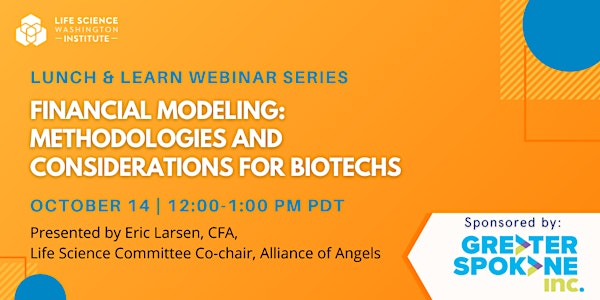 Financial Modeling- Methodologies and Considerations for Biotechs
Join Life Science WA Institute for the next installment in our Lunch & Learn Startup Series, designed to answer your questions!
About this event
Please join us for a Lunch & Learn to better understand how to model your financials for fund raising. What do potential investors want to see? What should you include? Eric Larsen will share different methodologies and considerations for early-stage biotech start ups. Bring your lunch and your questions!
Please note that this discussion will be relevant for all Life Science ventures.
Where: Virtually!
Presenter: Eric Larsen, CFA
Who should attend? This event is designed for entrepreneurs or those interested in learning more about what it takes to start and grow a company.
Cost: LSW Institute Lunch and Learn events are offered at no cost to you, thanks to the generous support of our sponsor companies!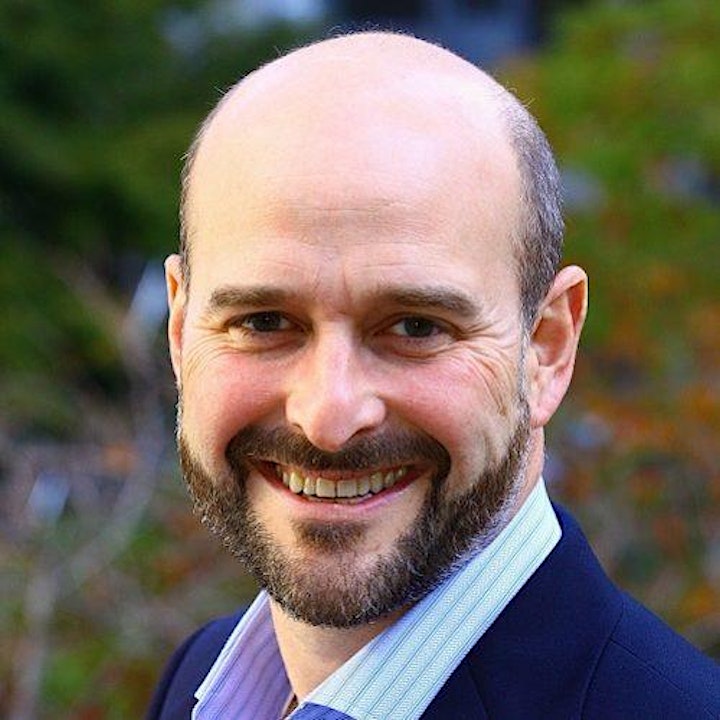 Meet the Speaker:
Eric Larsen has over 25 years of business, investment, and technology project management experience. Mr. Larsen served as Entrepreneur in Residence for Life Sciences with the University of Washington's CoMotion office advising prospective spinout teams on technology and fundraising strategy. An experienced entrepreneur, Larsen has worked with emerging Northwest companies seeking to scale by leveraging his broad experience in engineering, technology, finance, and business operations. Mr. Larsen currently acts as the CEO of SiDx Inc., serves on the board of 2morrow Health, and he is a board observer and advisor to the CEO of Cyrus Biotech.
Previously as a partner at Quellos Mr. Larsen developed processes and technology to scale Quellos's business from 17 employees with $324 million in assets, to 350 employees with $25 billion in assets prior to the sale to BlackRock. As a Managing Director at BlackRock Mr. Larsen ran global technology development and implementation projects.
About our Sponsor, Greater Spokane Inc.:
At Greater Spokane, Inc., we have a vision for a vibrant region that is connected, inspired, and driven to succeed. A thriving economy takes people with big goals and the commitment to bring them to life. GSI creates the place where organizations come together to advocate for the region, drive strategic economic growth, and champion a talented workforce. Our future is greater than any one of us. We represent 925+ businesses and organizations employing more than 120,000 individuals who live, work and do business in the greater-Spokane region.
For more information about GSI and what we do, visit our What GSI Does page [https://greaterspokane.org/what-we-do/] or if you have questions or want to learn more about GSI, contact us at 509.624.1393 or info@greaterspokane.org.

About Life Science Washington Institute:
LSW Institute is a non-profit organization dedicated to providing educational and support services to life science entrepreneurs in Washington state through a number of programs including the WA Innovation Network (WIN) Mentoring Program, Startup Assistance Consulting Program, Lunch & Learn Series, workshops, and more! Visit www.lswinstitute.org to learn about LSW Institute programs and services, all offered at no cost to participants.