Description
The EdTech Validation Program is coming to an end and we will celebrate the ending of the program during the Final Day where everyone involved in this (or future) programs are invited on the 22nd of January between 16:30 and 19:00 in the Teaching Lab at the TU Delft.
Validation Program
Early October, 8 promising early-stage EdTech startups from all over Europe, started the second EdTech. During this 8-week pressure cooker, EdTech startups validate their business idea and find their product/market fit.

PitchDay
PitchDay is the final day of the Validation Program. During this exciting event, each team will get the opportunity to showcase their startup and to demonstrate what progress they have made in 2 months' time on validating their business model and finding a launching customer!

On PitchDay you are more than just a spectator: you will have the chance to meet EdTech: -investors, -startups, -potential clients, -entrepreneurs, -inspiration from academic institutions which can help you to lay the foundation for a successful cooperation. Come and meet these promising startups and help pave the road for their launch and future success!

Program
16:30 - 17:00 Walk-in
17:00 - 17:15 Start of the plenary show
17:15 - 17:55 Startup Pitches
17:55 - 18:00 Closing
18:00 - 19:00 Drinks + Networking
---
Click their images and meet the Startups

"We provide curriculum management software that educational programs use to facilitate educational development, information management, and education logistics."


Sharing Solutions provides white-labeled campus apps as a service for education institutions, based on three pillars: enhancing communication, building a stronger community and fluidifying the flow of information.


The Intelligent Learning Experience for Students and Professionals.

Virtual reality solution for training and simulation.

Orvium is a web platform that accelerates science by improving the scientific validation process and reducing publication time.

We can reduce the time required to grade free form questions by 90%, while increasing consistency.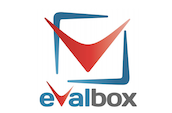 The online test maker platform to quickly build, manage, deploy and automatically (hence saving tons of time) grade highly secured exams: for online & paper based tests, with unique behavioral algorithms for enhanced security and advanced cheat prevention for Education, Learning & Development professionals, Hiring firms, Certifications companies.

We give young innovators the tools to become disruptors in the fields of engineering, science, technology, and mathematics.
---
About EdTech Validation Program
EdTech is one of the fastest-growing industries with data-rich educational platforms being adopted more and more, and huge growth in investments. Three top universities, Delft University of Technology, Leiden University and Erasmus University believe in stimulating innovation by inspiring their employees by getting them in contact with EdTech startups. Incubators YES!Delft, PLNT Leiden and Erasmus Centre for Entrepreneurship want to combine the knowledge of the universities with an entrepreneurial mindset to help shape the educational system of the future.