About this Event
Join the Shelburne Craft School to celebrate Women's History Month with artist Sarah C. Rutherford, founder of public art project Her Voice Carries. We will view the 55 minute film which documents the Rochester, NY edition of the project, and five murals in the network, and enjoy an introduction and Q&A with Sarah.
Her Voice Carries is a public art project featuring women who are lifting up the voices of others. The intention is to create a network of murals across America that weave a collective story laced with individual truths. In addition, each story becomes part of a larger dialogue through audio recordings, social media and a traveling exhibition. This series emphasizes the commonalities of our human experience through the leadership of empowered women.
Sarah C. Rutherford began Her Voice Carries in Rochester, New York as a way to give public accolades to local women who are lifting up the voices of others. It was also born out of a desire to build connections across the different sections of Rochester and to shift the representation of women in public space. For the initial iteration, Rutherford completed five outdoor murals across the five sections of Rochester and one indoor mural at the Memorial Art Gallery.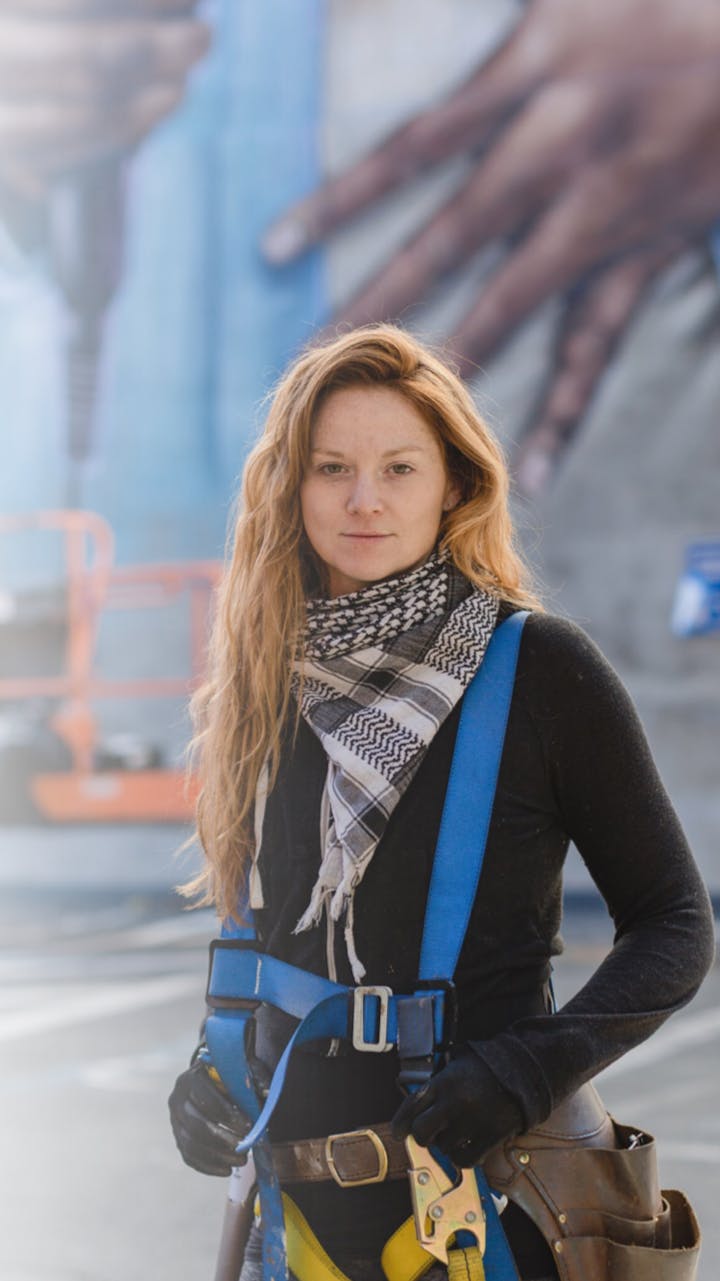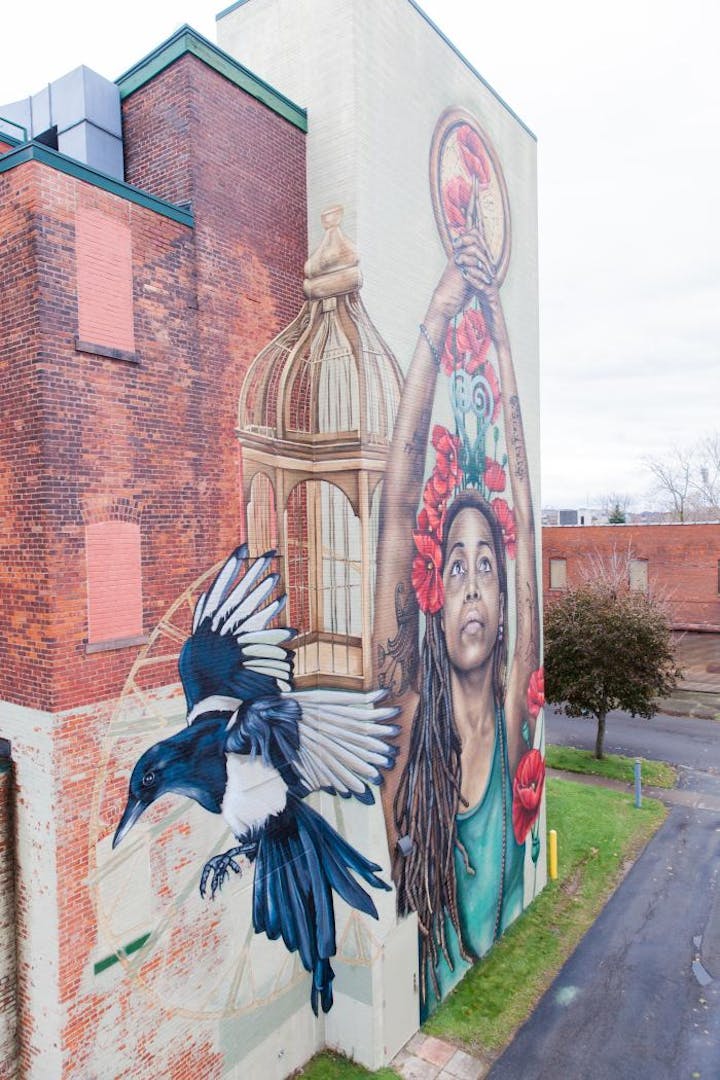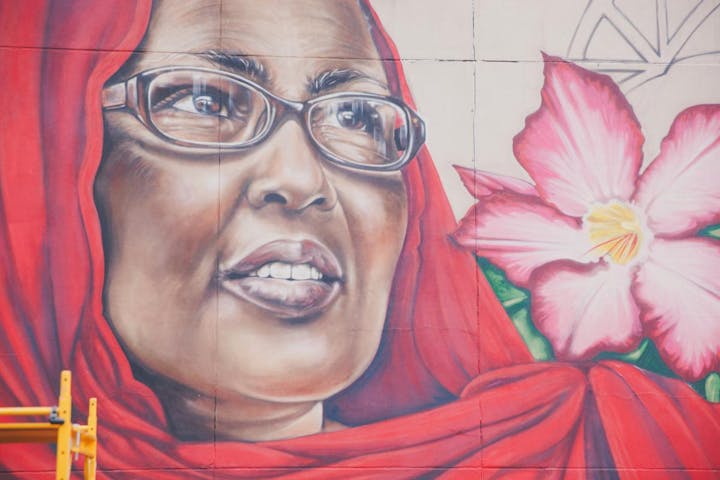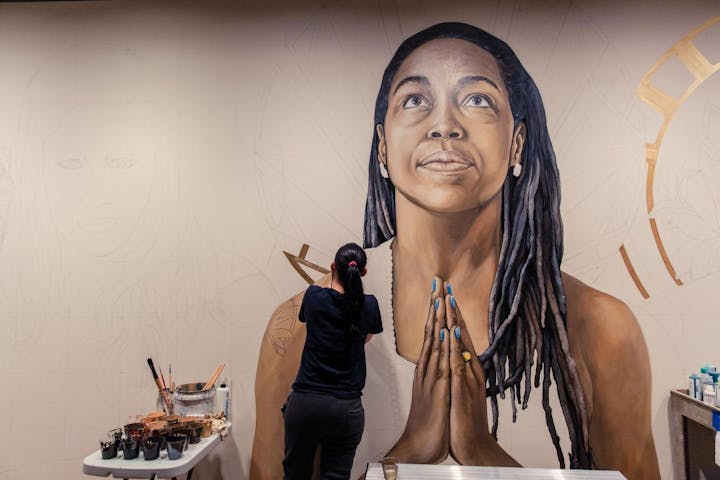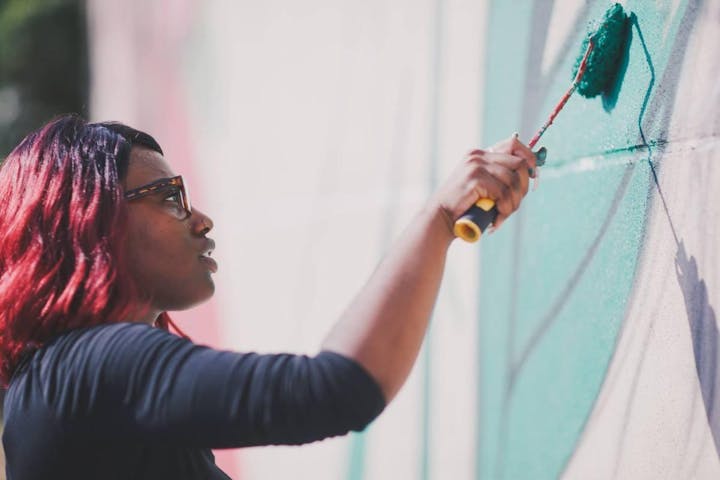 Photos by Hannah Betts of Lives Styled.