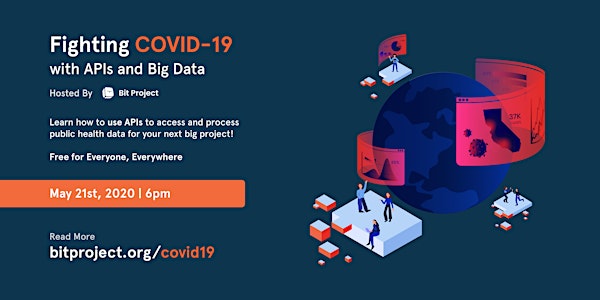 Fighting COVID19 with APIs and Big Data
Learn how to leverage the power of APIs to access and process large amounts of data for your next big project!
About this event
During the webinar, we will go over how to
Find and Access Public APIs
Import, Clean, and Process Geospatial Data
Use Jupyter Notebook
Use Facebook's Prophet Library to Forecast the Spread of the Disease
No Experience is Required. Across the globe, technologists are curating innovative strategies to combat the pandemic. From data visualization to app-centric health sensors to autonomous vehicles, technologists are coming together to prevent the spread of disease from remote locations or within their communities. We welcome technologists from all different backgrounds to join us as we discuss the impact code can make to a global pandemic like COVID-19.
Technologists possess the means to make an impact on issues to scale that are present due to the pandemic. As a result of the webinar, attendees will be able to utilize what they learn to ease the impact of COVID-19 on social issues, such as testing and incident rates, in their communities via the visualization of data provided by Johns Hopkins University.
Thanks to Microsoft Santa Clara for providing Microsoft Teams LIve Events⚡ Platform for our Webinar.