About this Event
【FICTION】ReBORN nonwoven - Tech Design Workshop -
Oct. 12th 10:00 am - 2:00 pm
Asahi Kasei Corp. has developed an environmentally-friendly nonwoven fabric that is made mainly from plant-based PLA (polylactic acid).
We will hold a workshop for thinking about new application ideas with using the nonwoven to make a prototype.
And the prototype will be exhibited in the artist's works during the RoBORN exhibition period.
We have special gifts such as original T-shirts and stickers for participants.
Please join us.
---------------------------------------------------------------
【FICTION】ReBORN nonwoven - Tech Design Workshop -
October 12th, 2019
10:00 am - 2:00 pm
Presented by Asahi Kasei Corp.
Produced by sensingnet Inc.
Admission : Free
Venue : 525 West 26th Street, 1st Floor, New York, NY, 10001
---------------------------------------------------------------
PLA nonwoven fabric
Asahi Kasei Corp. has developed an environmentally-friendly nonwoven fabric that is made mainly from plant-based PLA (polylactic acid). This nonwoven fabric meets the ASTM D6400 standard and has earned certification from the Biodegradable Products Institute (BPI). Furthermore, it can be molded into various shapes using a heat press.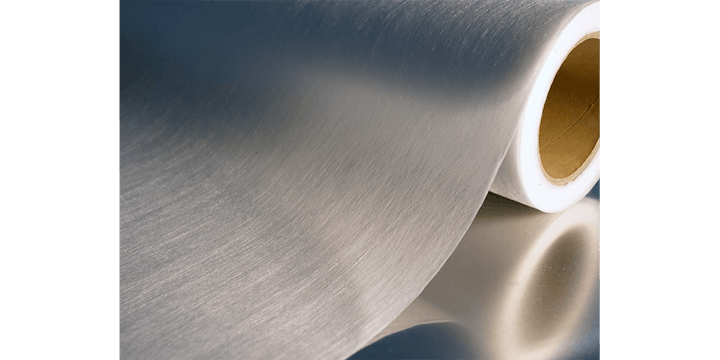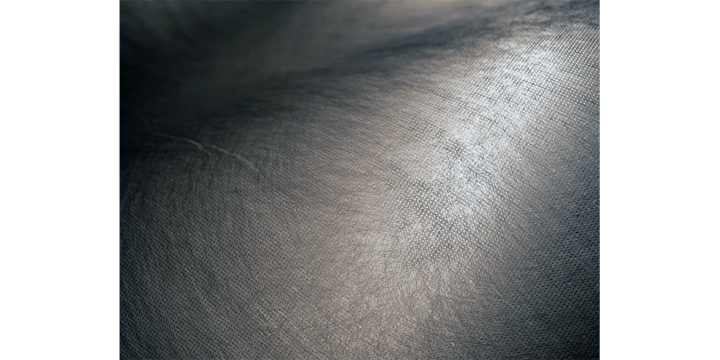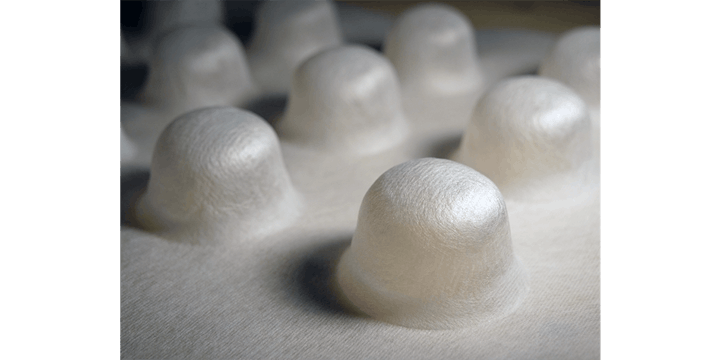 Facilitator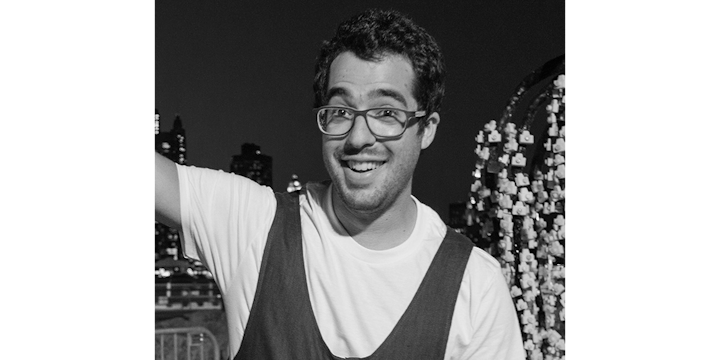 André Feliciano
André Feliciano is a Brazilian born artist working between Berlin and New York City with a passionate interest in cultivating art, nature, and togetherness in multiple forms. Feliciano has presented and exhibited work internationally, published several books, and spent the past three years working with Olafur Elaisson's Little Sun Foundation. Feliciano has coined the term "Floraissance" whereby he interrogates the future of Contemporary Art.
Coordinator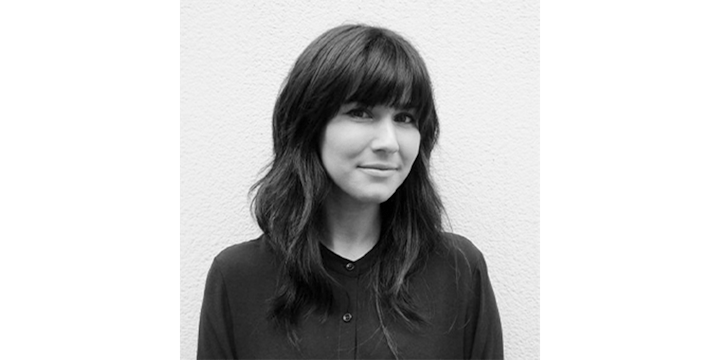 Lindsay Smilow
Experienced Project Manager with a demonstrated history of working in the fine art industry. Skilled in Nonprofit Organizations, Art Education, Fundraising, Art History, and Social Media. Strong arts and design professional with a Master's Degree focused in Art History, Criticism and Conservation from City University of New York-Brooklyn College.
Superviser
Tucker Viemeister
Tucker Viemeister, FIDSA, brings new meaning to the term "multimedia." His life (not just his work) is a convergence of innovative ideas and physical stuff. Trained as a product designer, he is also involved in architecture, graphics, new media, branding and strategy. He helped create the widely acclaimed OXO "GoodGrips" universal kitchen tools. He also writes, teaches and lectures, serves on a few boards, was named after a car and still has time for volunteer work, his family and his transdisciplinary company, Viemeister Industries, focusing on creating integrated brands, products and places. Partners include JCDecaux, Design Within Reach and Omhu.
Gift
Original T-shirts and stickers for participants.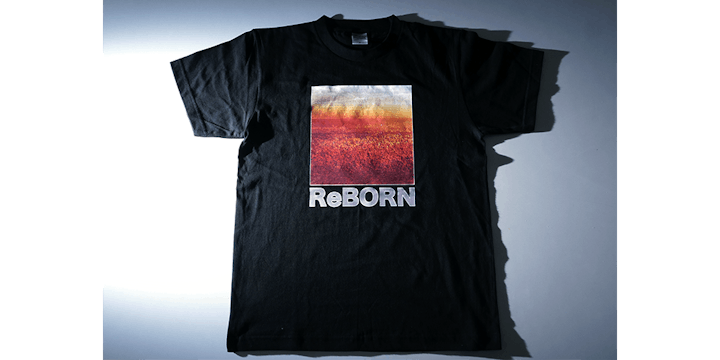 WHAT IS ReBORN?
Asahi Kasei Corp. will collaborate with "Sabi Washi" (rust paper) creator in holding "ReBORN", an art exhibition that expresses biodegradable PLA nonwoven fabric as a decaying beauty.
The title of the exhibit, "ReBORN", combines the term "Reborn" with its use as an acronym for "Regeneration Beyond Our Rust Notion", and this concept is being proposed as a part of a new 4R (Reduce, Reuse, Recycle, ReBORN) as opposed to the traditional 3R. Conventionally, the value of a particular material has been perceived as being demonstrated by its specific performance, and its value decreases as the product deteriorates and that performance declines. It is then regarded by users as virtually worthless garbage and is disposed of in a short amount of time. Looking at the processes of degradation and decomposition from a different point of view however, not only do various values ​​still exist within that same material but new values can also be created as well. For example, material that is pleasing to look at can be reborn as art or interior products, and the process of the material's decomposition itself can be reborn as educational information on oxidation reaction.
This exhibition itself was reborn as beautiful art through the discovery of a new value in PLA non-woven fabric and rust as combined by Sakuho Ito, an artist who has been in the pursuit of beauty under the theme of decaying rust. So, just what value would you discover in these materials and in what way would you enable them to be reborn?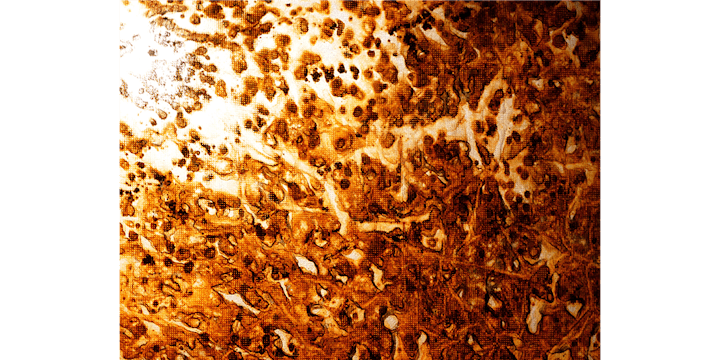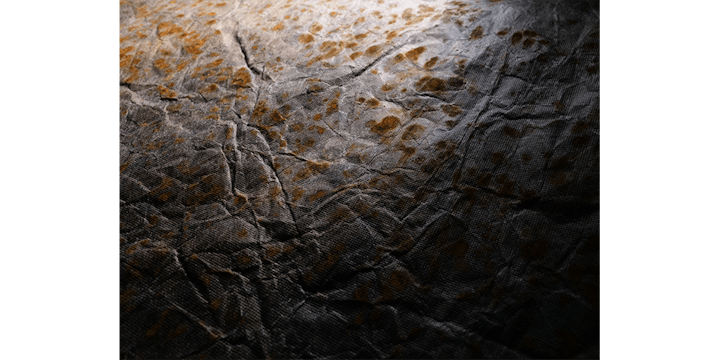 About FICTION Gallery
"FICTION": The world's first prototype gallery on the theme of science x design x technology
"FICTION" is the world's only prototype gallery on a theme of science x design x technology. Opened in under the slogan "Making Fiction Reality", it is a space for giving structure to various latent scientific technologies and design ideas around the world, from "FICTION" to "NON-FICTION". By creating opportunities for collaboration between technology and design in locales such as New York where diverse creators converge, new designs and methods will be constructed, thus creating a community of knowledge and sensitivities that will lead the next generation.
Website: www.fiction-space.com
Facebook page: www.facebook.com/fictionspace
Instagram: www.instagram.com/fiction_space