About this Event
【FICTION】ReBORN -Opening Reception-
Oct. 10th 5:00 pm - 7:00 pm
Asahi Kasei Corp. will collaborate with "Sabi Washi" (rust paper) creator Sakuho Ito in holding "ReBORN", an art exhibition that expresses biodegradable PLA nonwoven fabric as a decaying beauty.
---------------------------------------------------------------
【FICTION】ReBORN Exhibition - Opening Reception Party
October 10th, 2019
5:00 pm - 7:00 pm
Presented by Asahi Kasei Corp.
Produced by sensingnet Inc.
Admission : Free
Venue : 525 West 26th Street, 1st Floor, New York, NY, 10001
We have special gifts such as original T-shirts for participants.
---------------------------------------------------------------
WHAT IS ReBORN?
The title of the exhibit, "ReBORN", combines the term "Reborn" with its use as an acronym for "Regeneration Beyond Our Rust Notion", and this concept is being proposed as a part of a new 4R (Reduce, Reuse, Recycle, ReBORN) as opposed to the traditional 3R. Conventionally, the value of a particular material has been perceived as being demonstrated by its specific performance, and its value decreases as the product deteriorates and that performance declines. It is then regarded by users as virtually worthless garbage and is disposed of in a short amount of time. Looking at the processes of degradation and decomposition from a different point of view however, not only do various values ​​still exist within that same material but new values can also be created as well. For example, material that is pleasing to look at can be reborn as art or interior products, and the process of the material's decomposition itself can be reborn as educational information on oxidation reaction.
This exhibition itself was reborn as beautiful art through the discovery of a new value in PLA non-woven fabric and rust as combined by Sakuho Ito, an artist who has been in the pursuit of beauty under the theme of decaying rust. So, just what value would you discover in these materials and in what way would you enable them to be reborn?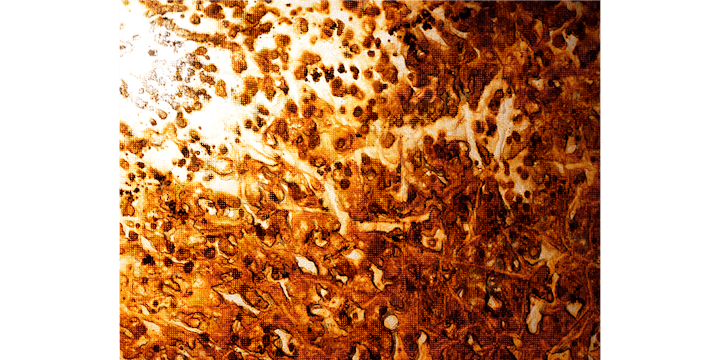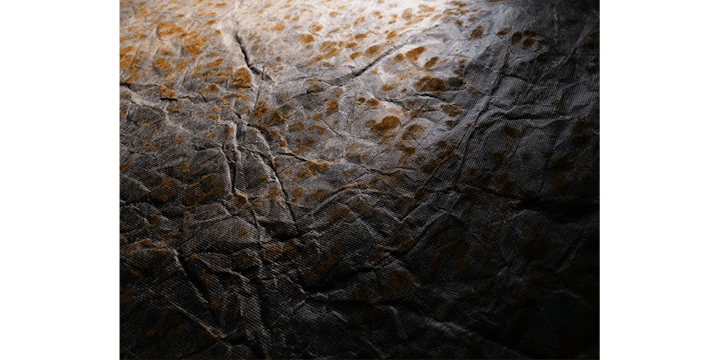 PLA nonwoven fabric
Asahi Kasei Corp. has developed an environmentally-friendly nonwoven fabric that is made mainly from plant-based PLA (polylactic acid). This nonwoven fabric meets the ASTM D6400 standard and has earned certification from the Biodegradable Products Institute (BPI). Furthermore, it can be molded into various shapes using a heat press.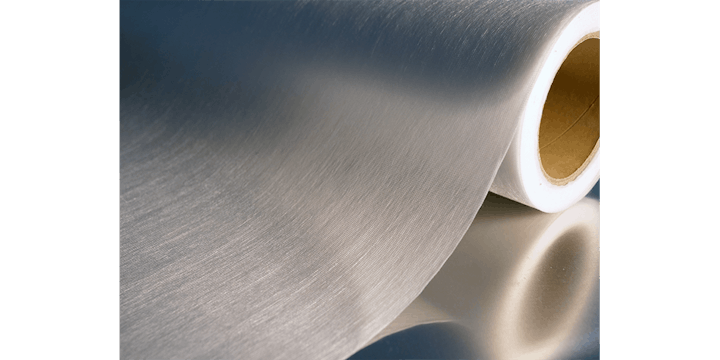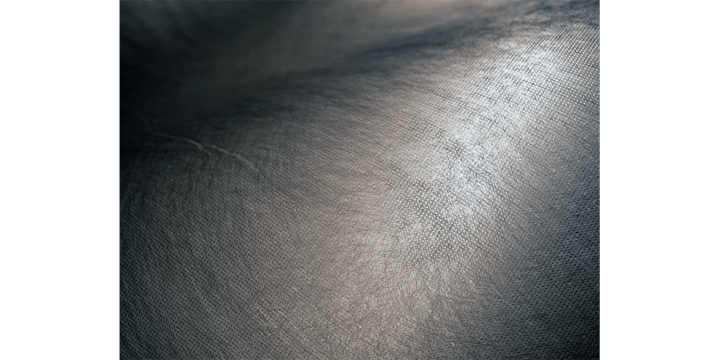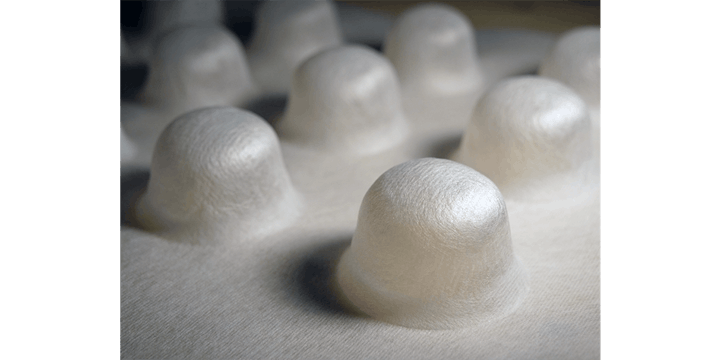 COLLABORATORS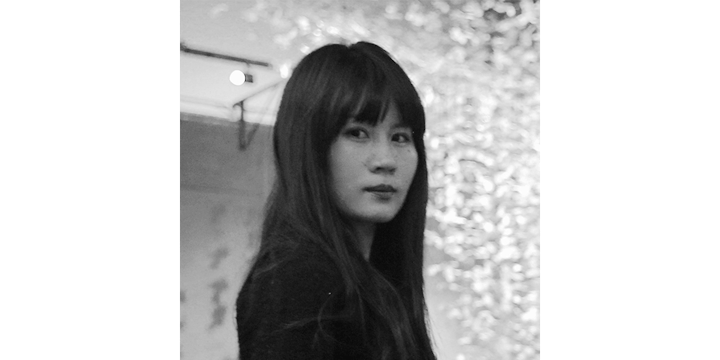 Sakuho Ito
She creates this unique "Sabi Washi" (rust paper) from the raw materials that are carefully selected and combined by herself.
These materials she uses express Japanese belief on life and death, praise for aging, Japanese unique view of nature that they accept aging and imperfection as beauty, and also the appreciation toward rustic simplicity, impermanence, and imperfection which is also familiar to Japanese tea ceremony. While the sustainability is placed as the most important thing in many cases nowadays, she is asking the question why we are continuously making the products that are not biodegradable and harmful to the earth.
The main motif of her creation is to have the "tranquility" that she experienced in her childhood. The reason why she is attracted to the rusting and aging things is related to the events she played in the mountains when she was a child.
There are four seasons in Japan, so in autumn the leaves turn red, wither, and fall to the ground.  She was very excited about the phenomenon that the leaves were gradually broken down into the soil. The sense of this exhilaration became her motivation. She figured out that these events are real and the truth to the world.
Of course, she was too young to express the feeling of this excitement in words at that time. But still, that feeling has remained and has led to her present artwork. 
In recent years the viewpoint of sustainability is inevitable in many situations all over the world. And how we interact and coexist with humans and non-humans are major issues.
Even though we, human beings, have continued to produce plastics which are non- degradable materials, things that actually "rust", " decay",  "get old" and, "return to the soil" should not be denied but be considered rather beautiful.  These aging processes show the "tranquility" and represent the "principle of equality of living things". She wants to know why all the organisms are designed to age in their DNA, and also she is seeking the answer for the existence of human beings.
Yuusuke Fujikawa
Being part of the Flash Player development project as his motive, he begun to be active as VJ and visual producer.
Currently expanding his field in space architecture and design along with visual production.
He is also a writer as well as an instructor at Digital Hollywood University, having projection mapping seminars across country with strong interest in nurturing talents and encouraging interaction with local communities.
His spacial installation and projection mapping are exhibited at events and galleries under his artist name, USK.
Gift
Original T-shirts for participants.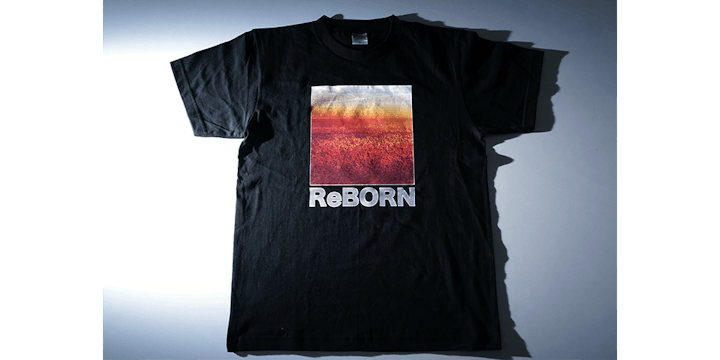 Special performance
Playing jazz for the opening reception of "ReBORN".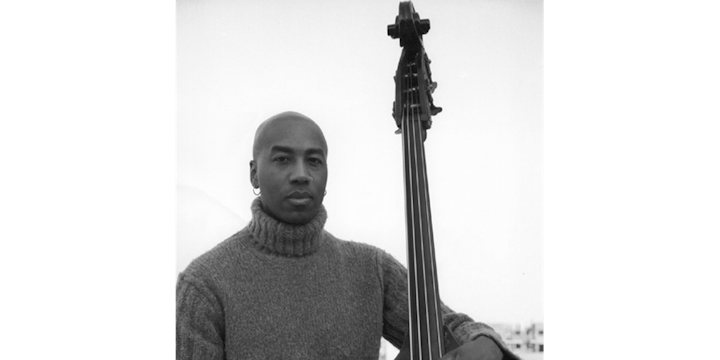 LONNIE PLAXICO -BASS-
In 1980 Plaxico moved to New York and soon began to appear with such artists as Chet Baker, Dexter Gordon and Wynton Marsalis. His first extended tenure was with Art Blakey's Jazz Messengers: between1983 and 1986, lonnie performed on twelve of Blakey's albums, including the Grammy Award-winning, New York Scene. In 1986 he joined Jack DeJohnette's Special Edition, continuing with that group until 1993. Presently, Plaxico is the musical director and featured bassist for Cassandra Wilson; their critically acclaimed and award-winning collaboration has now spanned fifteen years.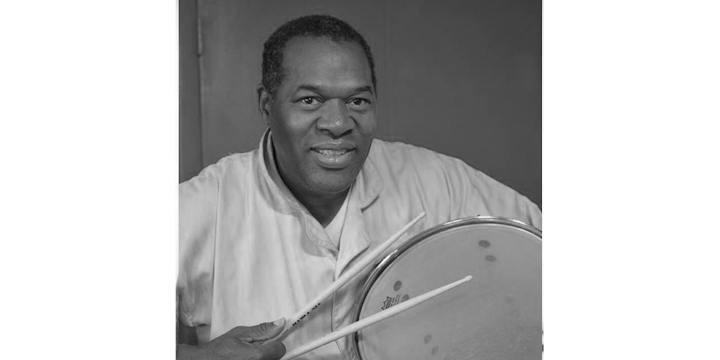 DWAYNE COOK BROADNAX -DRUMS-
Currently the drummer with The Dwayne Cook Broadnax Quartet. Was the drummer with Jazz vocal legend Mr. Jimmy Scott aka "Little" Jimmy Scott for 14 amazing years. Dwayne has been an Adjunct professor at Long Island Universilty (Brooklyn branch) since 1995. Dwayne was asistant professor and drummer for Jazz Appriciation Classes at New York University from 2004 to 2010. Dwayne also plays on Vic Firth sticks and brushes.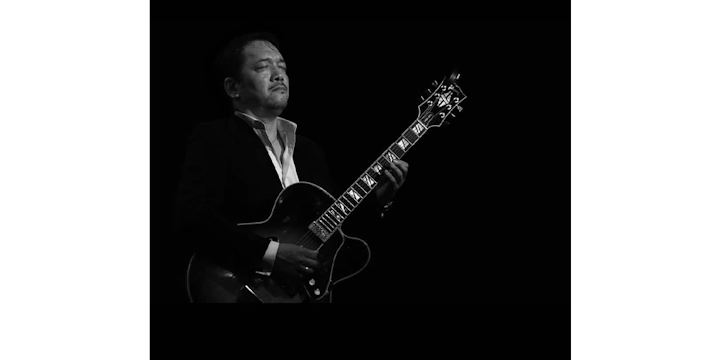 TSUTOMU NAKAI -GUITAR-
Jazz Guitarist Tsutomu Nakai is one of the hottest and in demand musicians in New York City right now. His exceptionally unique guitar work is beautiful and strong, yet versatile. His mastery of improvisation is evident while emphasizing the melody above all else. This is the essence of jazz guitarist Tsutomu Nakai's style. He maintains a steady live performance schedule, gigging at clubs all over New York City.
About FICTION Gallery
"FICTION": The world's first prototype gallery on the theme of science x design x technology
"FICTION" is the world's only prototype gallery on a theme of science x design x technology. Opened in under the slogan "Making Fiction Reality", it is a space for giving structure to various latent scientific technologies and design ideas around the world, from "FICTION" to "NON-FICTION". By creating opportunities for collaboration between technology and design in locales such as New York where diverse creators converge, new designs and methods will be constructed, thus creating a community of knowledge and sensitivities that will lead the next generation.
Website: www.fiction-space.com
Facebook page: www.facebook.com/fictionspace
Instagram: www.instagram.com/fiction_space