Description

Gnomes! Though purportedly shy, you know them by their beards and pointy hats...

Using needle felting techniques, you'll create a fuzzy gnome friend that fits in the palm of your hand. You'll learn all about needle felting: what types of fibers work best, selecting appropriate felting needles, and how to sculpt complex shapes. And of course the important stuff: how to achieve the rosiest cheeks and the bushiest eyebrows!

At the end of this class you'll be equipped with the skills to create all kinds of felted creatures.

---
All the materials and tools for your in-class gnome are provided, and your felting needle is yours to take home at the end of class. You will have the option to buy fiber at the studio if you want to populate your world with gnome friends...

PenFelt Studio is a well-equipped art studio in SE Portland. You get to show up without any preparation and leave without cleaning up.
Class size is limited to 10 - you'll get lots of one-on-one help.

This class is beginning or intermediate felters. Ages 10 and up welcome.
---


Felting is more fun with a friend! Bring someone to class and get 20% off with code FELTFRIEND at checkout.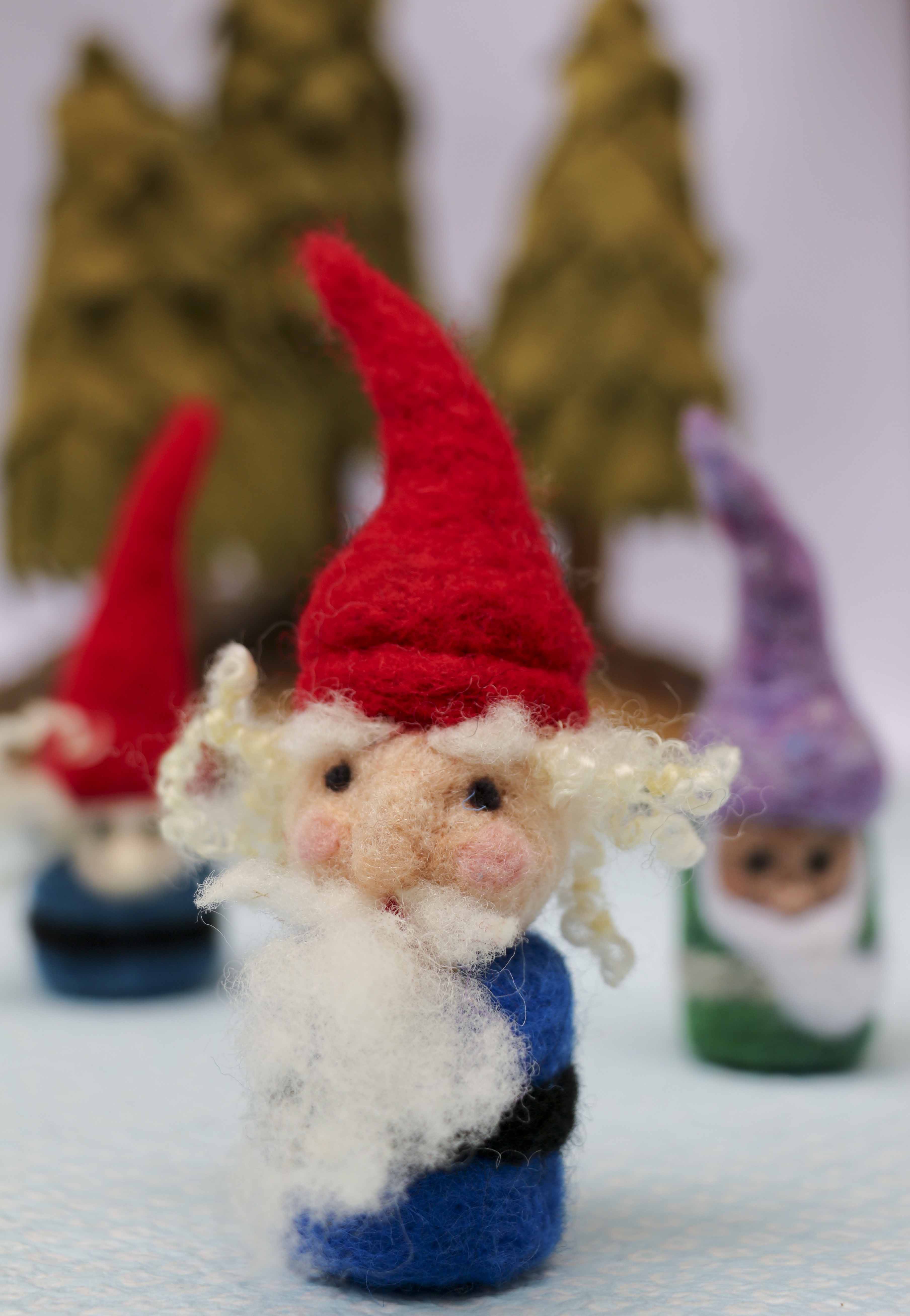 ---
PenFelt Studio is located near SE 33rd and Belmont in Portland. Once you register for this class, the exact studio address will be provided in the confirmation email. For other felting classes, visit the PenFelt website. Before registering please acquaint yourself with the PenFelt Studio cancellation policy here.