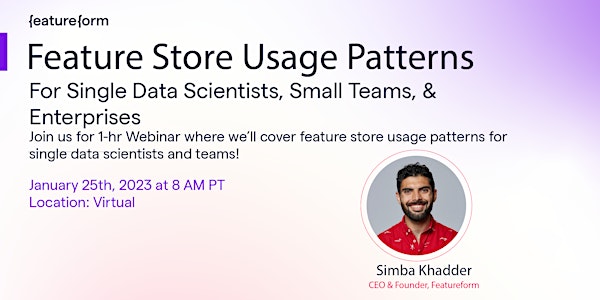 Feature Store Usage Patterns
In this 1-hr webinar, we'll cover how feature stores improve the data science workflow for single data scientists to large enterprises.
About this event
Scaling a machine learning organization is error-prone. There are very few successful examples to emulate due to the lack of standardization in the ML process.
In this 1-hr webinar, we'll discuss how Feature Stores can improve the day-to-day workflows of single data scientists, small teams, and enterprises. We'll cover the progression of feature store usage from experimentation into production, and the ways they benefit the machine learning process for small teams and enterprises.